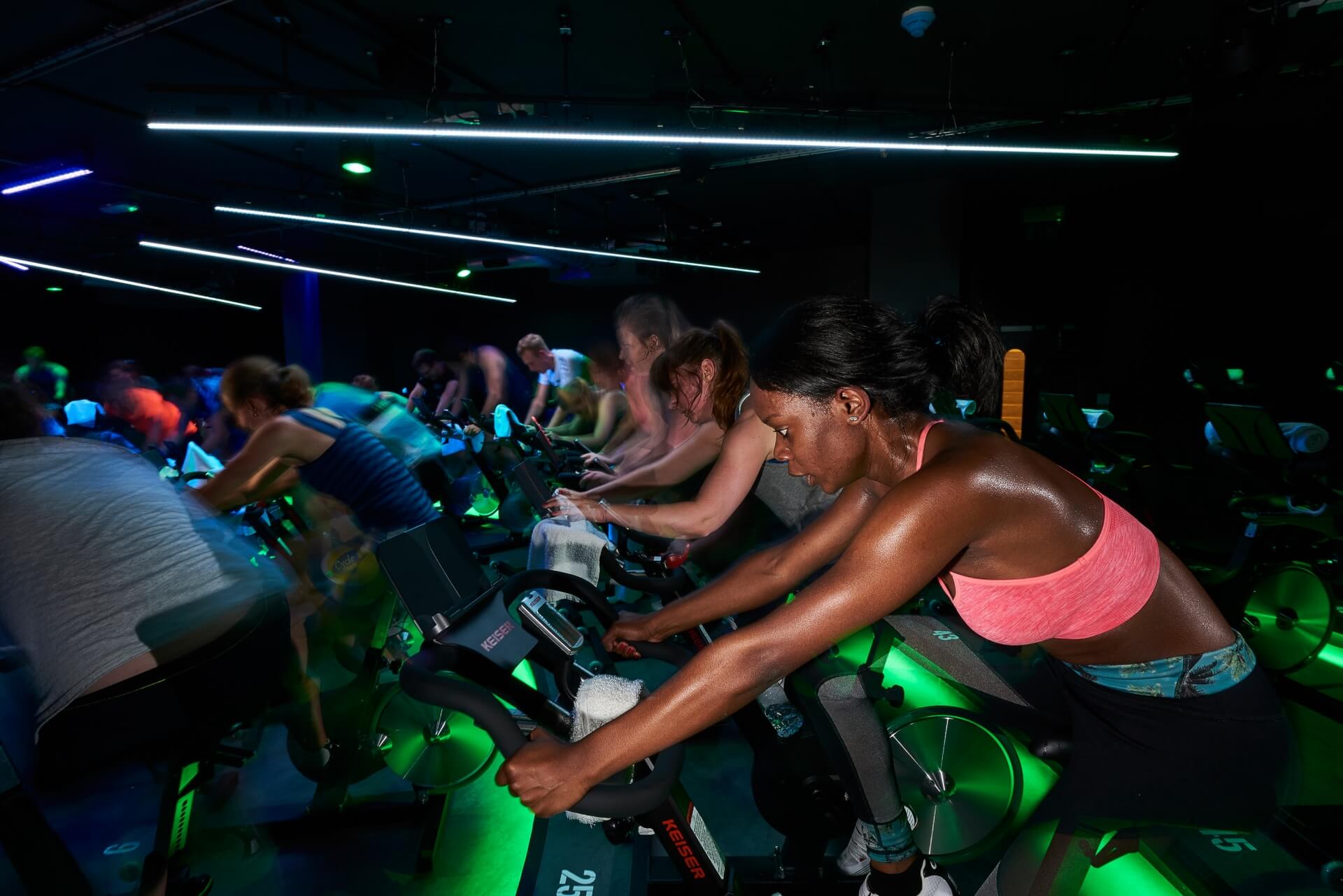 New concepts have a habit of becoming popular in London before they catch on throughout the rest of the country, and fitness is a classic example.
The appetite for high quality group exercise classes as an alternative for traditional health club memberships is huge, and all sorts of people in the capital are finding it's the smarter way to work out.
The options for credits-based exercise are endless, and if you live in or around London, you're lucky to be spoilt for choice of specialist boutique studios, from indoor cycling to yoga to boxing.
In Oxford currently, there are fewer options, and membership of chains such as David Lloyd, Nuffield Health and Pure Gym is still a popular choice.
Digme Fitness is offering Oxford a new way to work out though. We're challenging the outdated, costly traditions and shaking things up with a new class of workout and a model that's far better for people – on their bank balance, on their time and on arguably the most important thing: their health and fitness.
Here are a few reasons why:
Specialism. A chain gym will give you several different options for classes but the old adage 'Jack of all trades, master of none' springs to mind. Where do you think you would get a better quality of spin class – a big chain which offers all sorts or a dedicated indoor cycling studio? A specialist boutique will have superior equipment and better, more knowledgeable instructors.
Cost effective and flexible. Last but by no means least, a credits model can be far easier on your wallet. There are no joining costs, no sneaky admin fees and no long contracts tying you in for a year. You only pay for what you do, so if you go on holiday for a fortnight there's no wastage, and if you just have one of those weeks where life gets in the way and you're too busy, there's no guilt that you'd paid out for something you haven't used.
Guidance. How many times have you gone to the gym and faffed around on a few bits of equipment without really challenging yourself, while wondering if you're doing it right? Many people are unsure what to do from the minute they step onto the gym floor. Some struggle to determine which exercises to do, others simply don't know how to do them. The result? No improvement in your fitness and an hour of your morning, lunch break or evening wasted. Gaining knowledge from a class will help build the foundations of your fitness journey.
Motivation. You will work harder in a group exercise class than on your own. It's inspiring to be surrounded by people who are all putting in the effort to improve themselves. With an encouraging instructor, there's a sense of togetherness and support, which helps you dig deeper and push harder. You'll reach levels you never knew you could.
Structure. You don't have to worry about putting together a plan before you go – you just turn up and the instructor has thought it all through for you. From a good warm-up to a well-structured workout and a cool down, a class will be sensibly designed to make sure you're working hard with maximum enjoyment and minimum risk of injury.
Form. If you go to the gym on your own, it can be tricky to know if you're doing an exercise correctly. An instructor in a group class will make sure you are performing each element of the workout with proper form and with the correct weight or resistance if there is equipment involved to make sure you're reaping the rewards and eliminating the chance of injuring yourself.
So what more evidence do you need that flexible training in a high-quality, expert-led, friendly environment is the way to better fitness?

Come and join us in our fabulous city centre studio with our introductory offer and see how well you can progress.