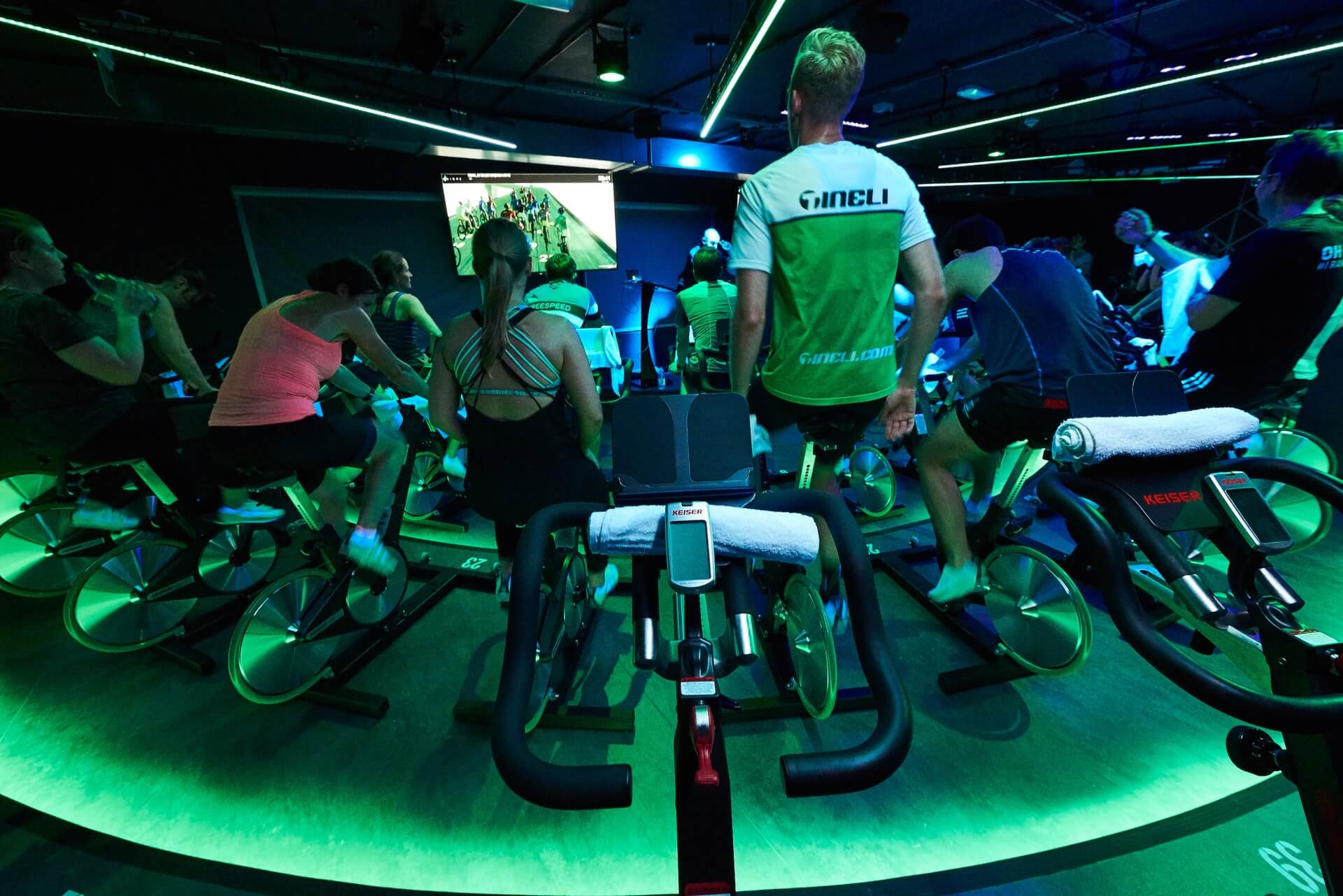 When Geoff and Caoimhe Bamber were setting up Digme Fitness, they were adamant that every single aspect of the business should be of the highest quality. Everything from the equipment to the protein shakes was meticulously researched so the best choice could be made, and that included the producer of Digme's line of clothing. Tineli, a New Zealand-based brand with a growing presence in Europe, ticked all the right boxes. Here we chat to Jono Kalma, Tineli's UK representative, a cycling fanatic and all-round awesome Kiwi...
Q: Give us the lowdown on how Tineli started…
A: Tineli was founded 11 years ago in 2005 by Tim and Sandy Vincent. Having spent several years mountain bike racing in Switzerland they knew how good cycling clothing could be, but were disappointed about the quality available in New Zealand. Tineli was founded to fill that gap and has quickly grown to become a leading manufacturer of custom-printed and off-the-shelf cycling clothing.
I have been involved with Tineli from the very start racing in the kit as a junior and wearing it right through to this day. Looking at a career change led to me bringing Tineli to Australia in 2011 - it was a natural change of paths since I had a background in cycling. Once that had grown to a team of four there, I moved on to the next adventure and started Tineli UK in 2014.
Q: How has it grown since starting?
A: It started off just Tim and Sandy in their one-bedroom apartment, and now we have a team of 15 working in five countries.
Q: Mark Cavendish is Tinel's best-known partner – what's your working relationship with him?
A: Mark and his management team came to us looking for a kit manufacture which could work with Mark on a great design and produce a garment that had exceptionally high quality and performance. Over a few months considering many options and designs we came up with an elite high-performing kit for his own sportive – the Rise Above Sportive.
Q: What does the sponsorship of Cav entail?
A: Tineli supplies the kit for his sportive, so we work closely with him on creating the best possible kit for him and all the riders in the event.
Q: You're now working with Digme Fitness – how did that relationship come about?
A: Geoff and Caoimhe contacted Tineli to explore our range. A big selling point for them was that we have a great range of women's-specific custom kit options.
We have a great relationship and it's been great seeing the dream of Digme Fitness come to life. The design of the kit that's being stocked in the studio is amazing.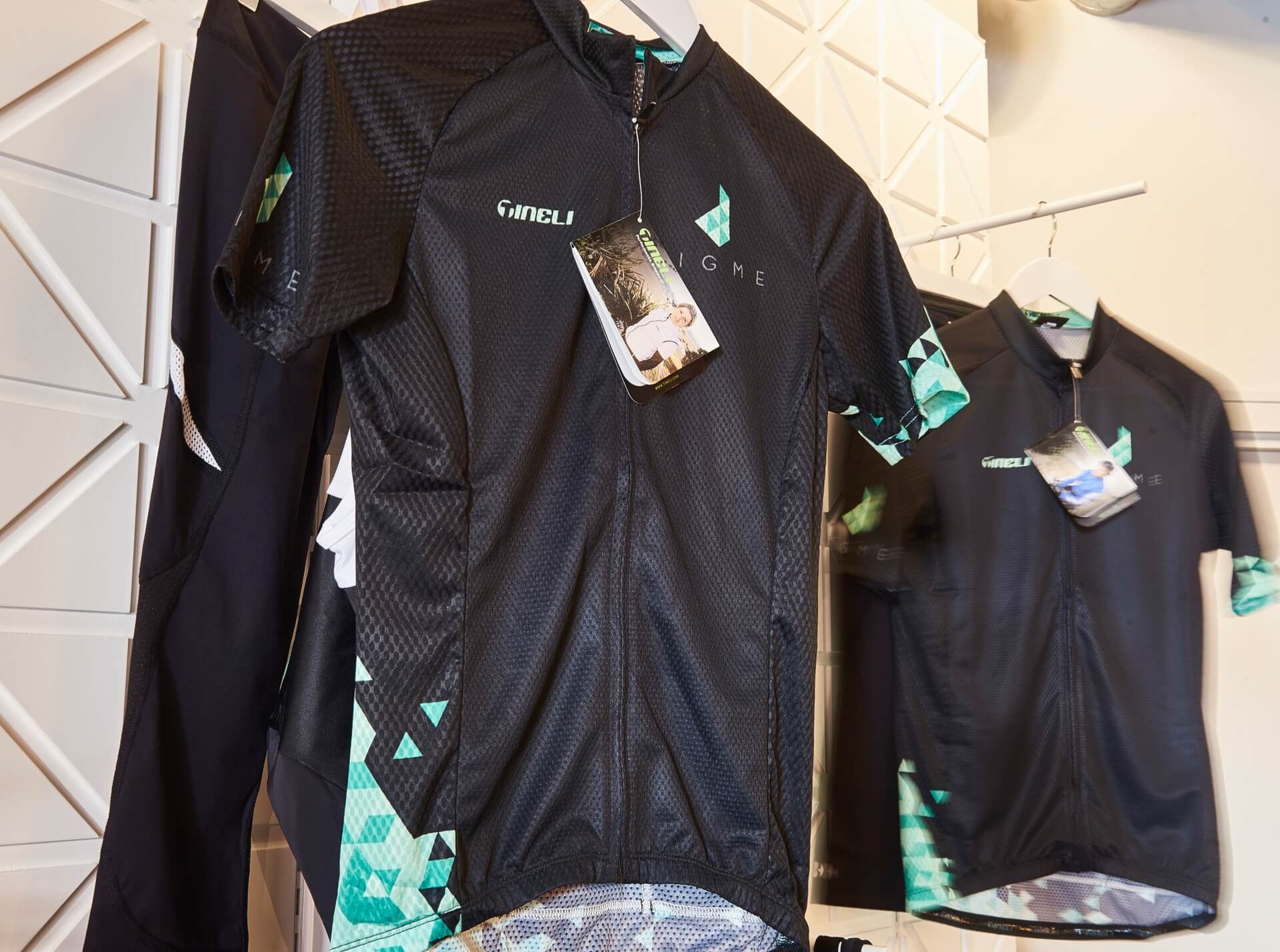 Q: What sets Tineli apart from its competitors?
A: We make the highest quality kit time after time, at a price that is fair to the product. Everyone at Tineli has a sporting background (some amateurs, some pros!) whether it's cycling, running or triathlon.
Q: What events is Tineli involved with?
A: We have quite a few teams and groups we sponsor, and event-wise, to name a few, we're involved Rise Above, Five Valleys and Cardiff to Colchester Bike Ride.