13 SEPTEMBER 2017
The epic Digme Tour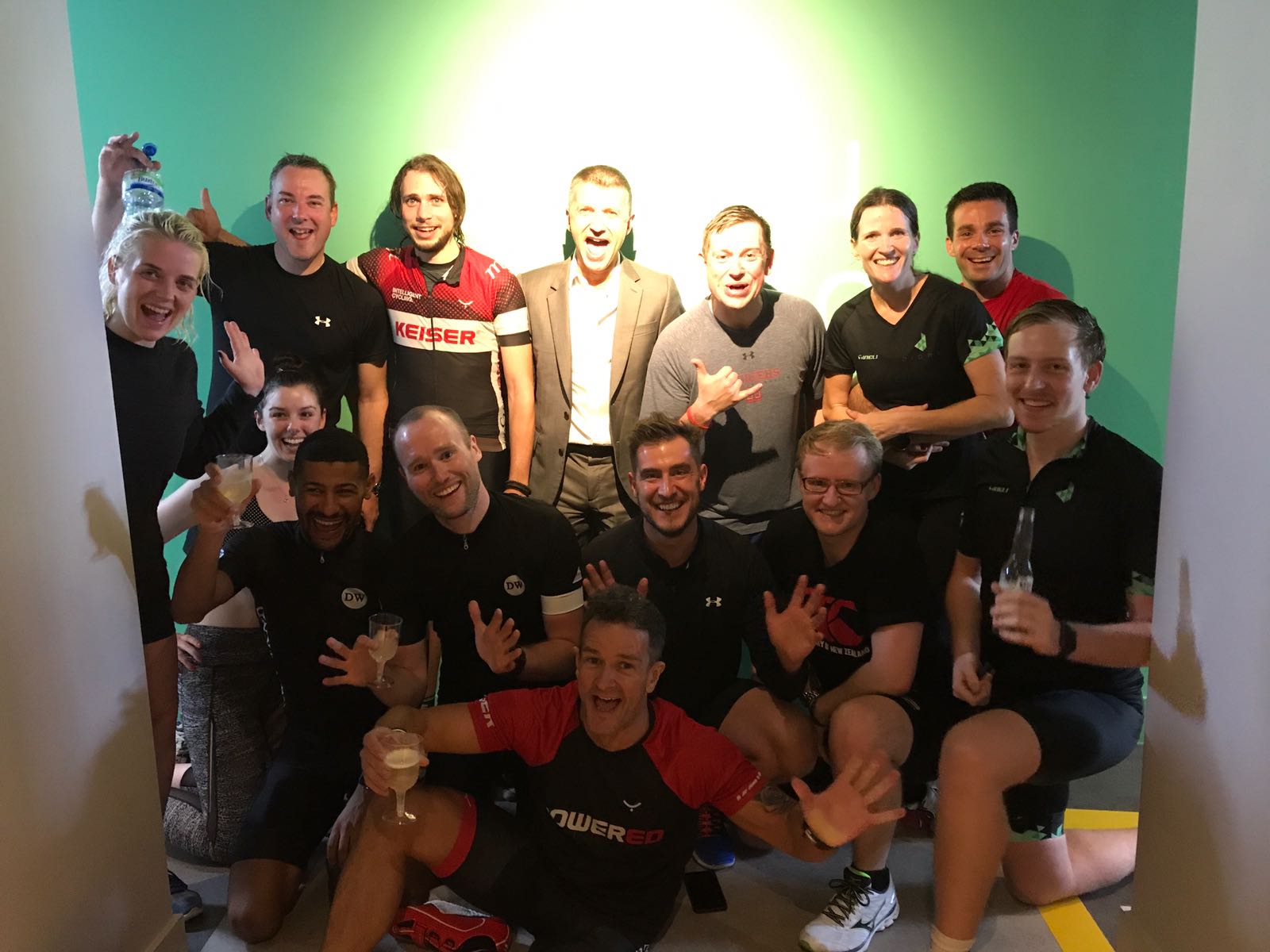 We've just about recovered from the epic day that was the Digme / Keiser Tour last week, so it's high time we wrote a blog about it.
First of all, thanks and well done to everyone who rode in any of the four 'masterclass' sessions led by Keiser Master Trainer Darren Teagles. The energy in all of them were amazing, creating a truly special atmosphere.
Lots of you did two classes, which was brilliant, and special mention goes to Cat Fulwood, who did the two evening sessions in the City as well as the lunchtime class in Richmond. We dig you!
Our CEO, Geoff, led by example along with Alex, Garry and Mark from Keiser and David Bavin from cycling club Dirty Wknd by doing all four, and our founder, Caoimhe, did the three in London - but that's just half the story.
Darren and David cycled between the studios, setting off from Oxford just after 8am and reaching Richmond 93km later at midday just in time to jump into the studio for class number two.
After a well-deserved rest, the pair were back on their bikes headed for Moorgate, and Caoimhe and Geoff set off on foot along the river, winding their way into the City.
They made it to Moorgate with four minutes to spare before class number three after Geoff suggested they'd better "pin back their ears" around Big Ben with about 3km to go. Not the words you want to hear at the end of a 29k run and just before another hour-long ride in the studio!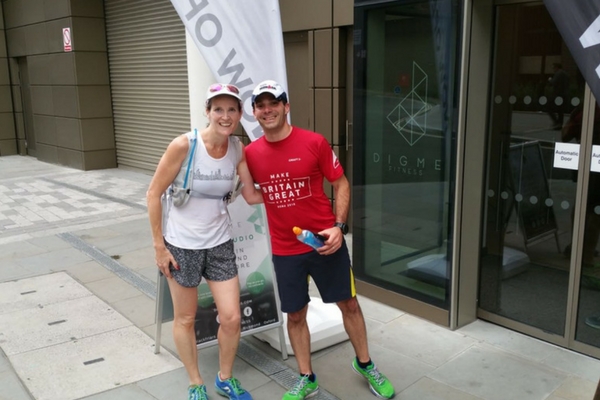 Caoimhe and Geoff arriving at Moorgate for the 6pm class, after running from Richmond
Blackfriars beckoned straight after so it was a quick 1.5km down past St Paul's and back on the Keiser bikes for the grand finale, digging deep to muster their few last ounces of energy.
Some seriously well-deserved beers followed, the perfect reward for an incredibly fun, tiring day.
It was amazing to see so many of our regular riders make the effort to come along for these sessions, so a huge thank you to everyone involved from start to finish.
We're so proud to be building a wonderful community of fitness enthusiasts and we're loving getting to know so many of you. Long may it continue!
You can check out all the runs and rides on Strava. And if you haven't done so already, join our club or connect your Digme profile so your classes with us automatically upload. Just head to My Connections in your Digme profile and follow the link.
Finally, we couldn't write this without thanking Jordan, our assistant manager in Richmond, for his fantastic artwork on the studio chalk walls. He's got hidden talents, that one.
Here's to the Digme / Keiser Tour 2018…