The ultimate full body workout MATRIX GAMES has been designed to bring everyone together in a fun and motivating environment. Throughout the class, you work to earn points across our three key MATRIX elements 'Run', 'Condition' and 'Move'.
Each Games week has a theme and in August Kate I'Anson (@imoveme) brought fun and fire together with a POWER focussed programme. Here's how it went down.
THE WORKOUT
Power is a combination of speed and resistance. Not only is increased power great for your performance, but it also helps you keep those muscles powering under fatigue.
Lots of sports require powerful bursts of effort and explosive movements, from pushing through that final 3 minute challenge in a RIDE class to the final Dig in a MATRIX class.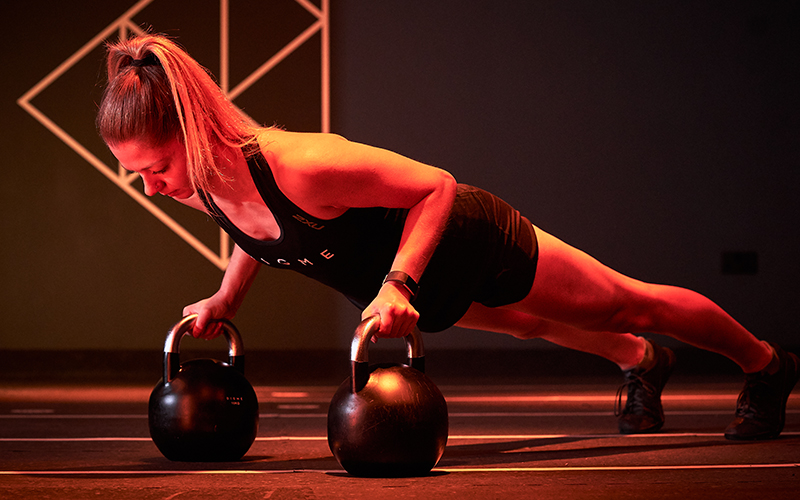 From a maximum effort burst of power on the Skillmill to Kettlebell swings and TRX squat jumps. Kate incorporated POWER into every element of August MATRIX GAMES to ensure you left feeling energised.
THE RESULTS
Wow, you guys smashed POWER WEEK! It was great to see the MATRIX community come together, dig deep, support and motivate each other!
There are a couple of our members that really stood out to our instructors during the week:
Kathryn Foulkes - Kathryn is new to the Oxford studio but really got involved with the Games, working hard and being super supportive throughout!
Catherine Clarke - Catherine has been a Matrix regular in our London studios - you will usually find her at our 5.30 class. Catherine trains hard every week, but gave it her all throughout games week.
Matthew Jones - Matthew uses the Games as extra motivation and used a workout to set goals at the start of the week. His goal was to come back, attack the Games once again and leave feeling better than he left the first time. And he did! Matthew always brings lots of positivity and fun to our Rathbone Square studio.
Share your MATRIX GAMES with us on Instagram using #MatrixGames.
THE NEXT GAMES
If you missed out on this MATRIX GAMES don't worry, Games week is back for October and the theme will be ENDURANCE!
Join us in the ENERGY LAB at Fitzrovia, Blackfriars, Ealing or Oxford 8-12 October.
Book here.