Digme regular Bridget Hunt gives you an incredibly useful guide to the best post-spin meal options in Richmond...
After a Digme Ride a few weeks ago, I overheard two ladies in the changing room talking about what they were going to eat, and they decided on cupcakes. Now I've got nothing against cupcakes, but they're not the best post-exercise nutrition! That conversation has inspired me to share the best post-spin meal options within five minutes' walk of the studio which are healthy and nutritionally balanced.
AFTER A MORNING CLASS
Pret Proper Porridge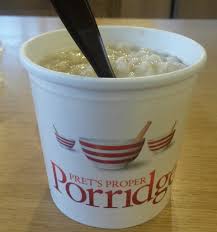 With autumn fast approaching, it will soon be time for something warming. A bowl of porridge is like a big hug. Because of its high fibre content it will keep you feeling fuller for longer, staving off the mid-morning sugar craving, and is easy to digest.
I also recommended you skip the jam and grab a banana and a small snack bag of Pret Nuts to go with it to bump up the calories for those doing a lot of exercise!
It is suitable for vegetarians.
37 Lower George Street, Richmond TW9 1HY
Digme Protein Shake
I was lucky enough to be asked to come and test these and I can verify that they are DELICIOUS.
Made with almond milk and really high-quality protein powder from Neat Nutrition, they are a great choice to have post class. I know some people struggle with breakfast, so a protein shake is often much easier to digest first thing in the morning.
Personally I would pick the Kona Crunch – chocolate and peanut butter are a match made in post-exercise heaven.
AFTER A LUNCHTIME CLASS
Beirut Street Kitchen Spicy Chicken Wrap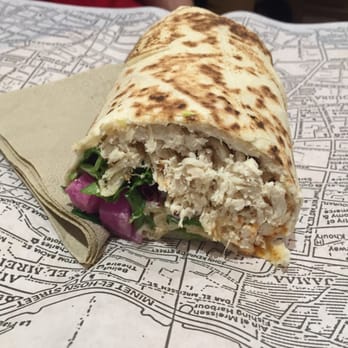 This is my favourite lunch food. This wrap has a cult following and people all over Richmond are ever so slightly obsessed with them.
It comprises lean chicken, salad, chilli, pickles and their secret garlic mayonnaise all wrapped up in a wafer-thin freshly-made wrap. It is a very well-balanced lunch option and you can tailor it by removing the chilli or adding normal mayonnaise instead. One of these will keep you full until dinner.
7 Lower George Street, Richmond TW9 1HU
Yuma Sushi Brown Rice Prawn Tempura Sushi Platter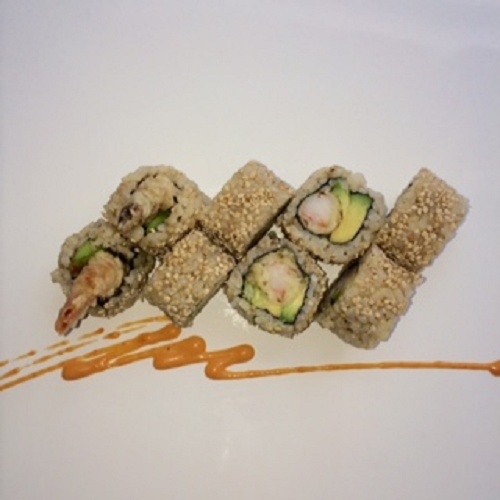 I'm always wary of buying fish-based sushi from supermarkets, but the folks at Yuma Sushi make it fresh every morning and it's really, really good. Pieces of prawn tempura, avocado and seaweed rolled in nutty brown rice and sprinkled with sesame seeds – yum!
12 Brewers Lane, Richmond TW9 1HH
Debraggio's Bolognese Pasta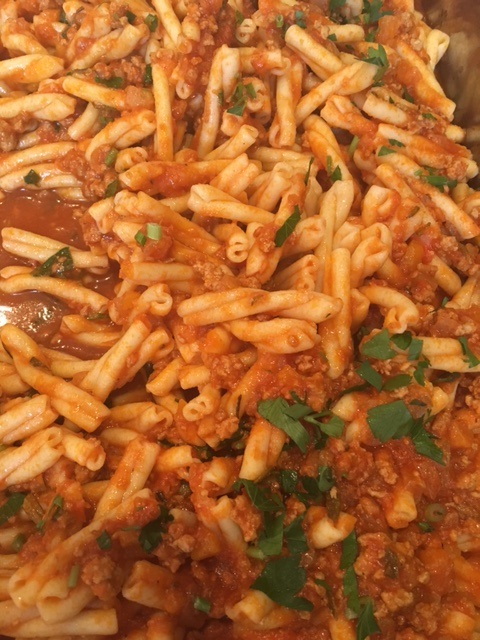 Debraggio's (formerly Giuliano's) has been going for years. Deborah and George pride themselves in producing home-cooked Mediterranean food, and their lunchtime paninis and pasta bakes draw a big crowd at lunchtime.
There are so many good options here but I can recommend the bolognese pasta dish and the salad box. The salad box gives you five salads for £6.50 with an option to add protein for £1.00.
If it's good enough for the Body Coach team then it must be a winner!
1 Duke Street, Richmond TW9 1HP
AFTER AN EVENING CLASS
A Naked Burrito from Tortilla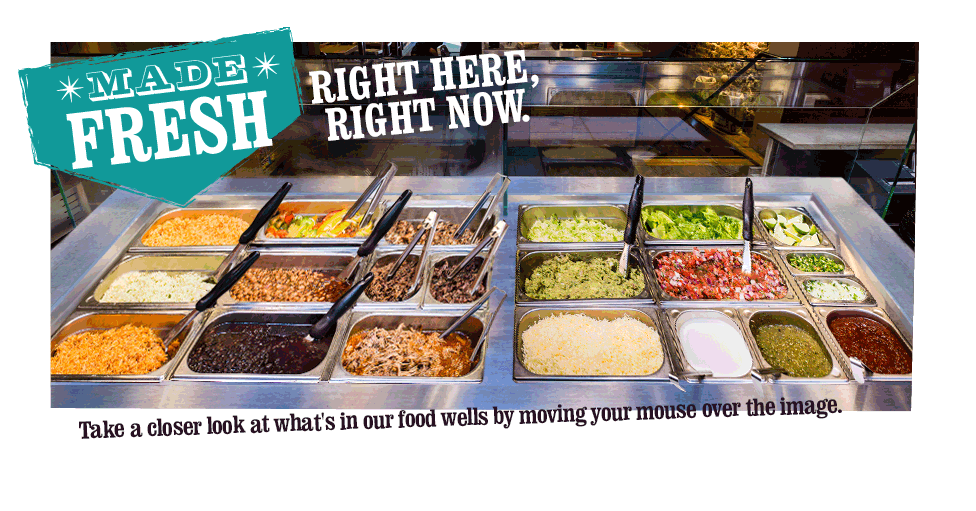 This naked burrito is a great post-spin evening meal. It's a bowl filled with your choice of rice, beans or peppers and onions, meat (or vegetarian), salsa and cheese or sour cream.
My favourite combo is the Barbacoa grass-fed beef with beans, salsa and lettuce. It is DELICIOUS! You can order online from the studio after a shower and then walk down to pick it up.
1-2 Kew Road Richmond TW9 2NQ
The Hot Food Bar at WholeFoods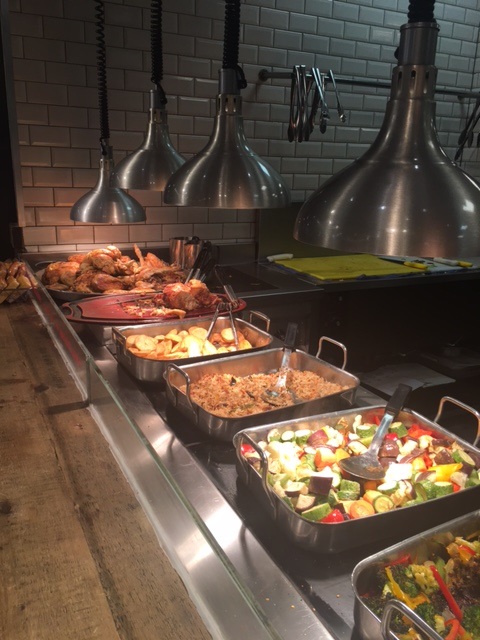 Not to be confused with the self-service hot food area which looks beige and oily and bland, the hot food bar at the back of the store has some great options.
I often go in and pick either the carvery meat or the simple grilled salmon with a portion of broccoli or mixed roasted vegetables. The portion sizes are quite big so if you are not very hungry you'll have plenty left over for lunch the next day. There are always vegetarian options like marinated tofu if you want to skip the meat.
1-3 George Street, Richmond TW9 1AB