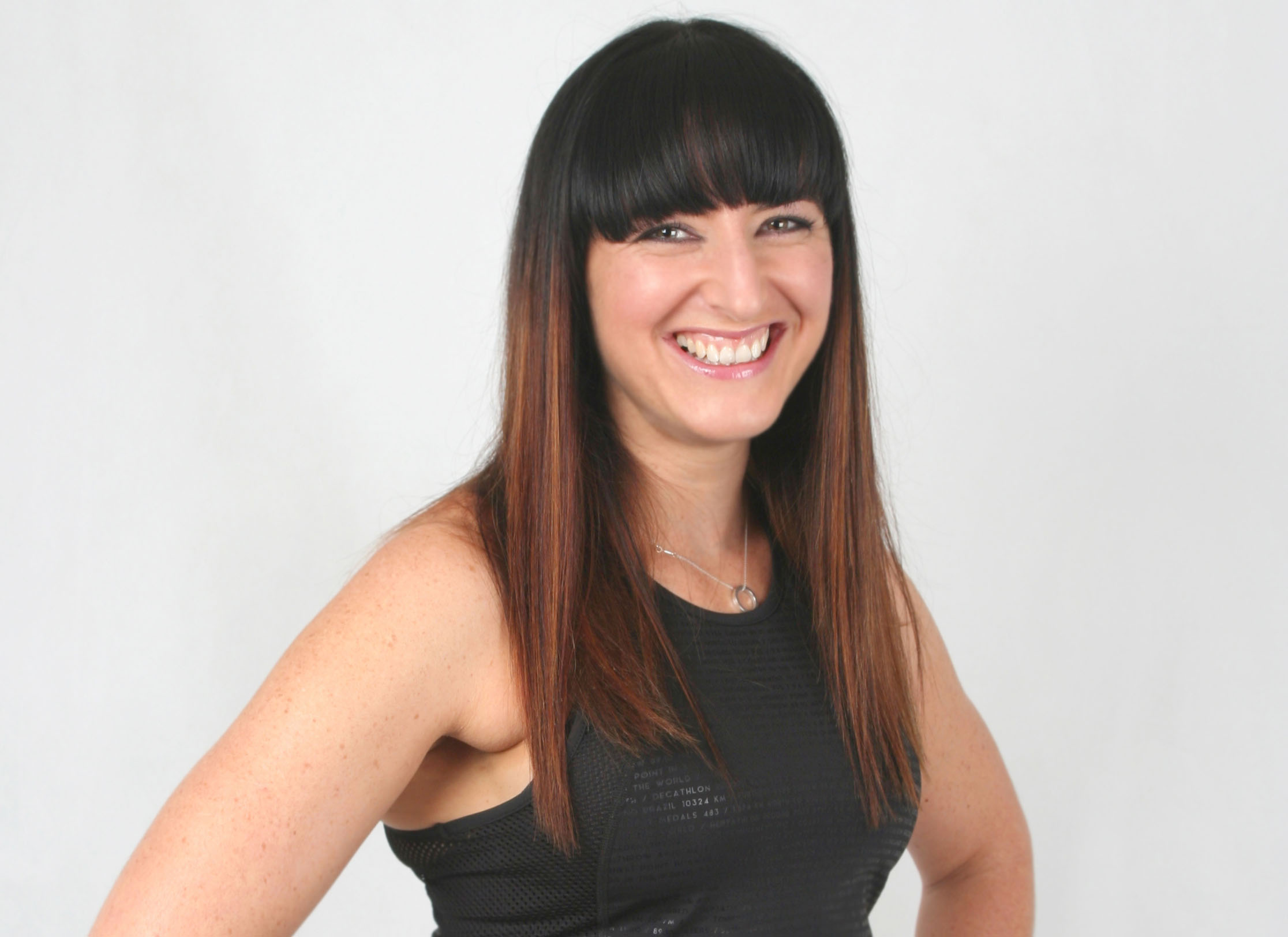 Next up in our Meet the Instructors series is Laonie, the first of our wonderful Oxford team to feature. Laonie is a personal trainer with a passion for kettlebells, and as well as teaching at Digme, she works for the Fire Service. Read on to find out how she juggles the two…
I grew up in Witney, just outside Oxford, and originally trained and worked in the art industry, designing stained glass, before changing careers to join my father and uncles in the Fire Service. I worked in the control room taking 999 calls and directing fire crews to incidents for nearly 11 years until I was made redundant in 2015. Fortunately I was also a firefighter at my local station so I'm still working in the Fire Service.
I've been a firefighter for four years now. I'm on an on-call station, so I respond when we have a fire call. I'm on call when I'm not with clients or teaching a class. When my alarm goes off, we have to drop everything and get to the station as quickly as possible to attend fires, road traffic collisions and many other different rescue situations.
I'd already trained as a kettlebell instructor and had started my own business when I was made redundant. I used the time out to get my personal training qualifications, so now I can add many more classes to my business timetable. I've followed my passion and now I'm lucky enough to do two jobs I love.
I absolutely love working at Digme. The team is amazing and the clients are so enthusiastic. I always go home with a smile on my face – and the clients do as well once they've got their breath back!
Fitness should be fun with realistic goals. You should come out of a PT session or class knowing you've worked hard, feeling amazing and looking forward to the next challenge. It's not just about how you look, it's about how you feel in yourself.
I've always been into fitness. I did gymnastics during my school days and going to classes with my mum. When I was at the back of the class I always knew one day I'd be at the front. In my 20s I started running and entered short distance events. Since then I've completed a few half marathons and the London Marathon in 2012.
Last January I broke my leg and was worried I'd never run again. But I recovered to run the Oxford Half Marathon and the Great South Run and got a PB in both. I've also cycled from John O'Groats to Land's End for the Fire Fighters Charity and Help for Heroes. It took us 14 days and is one of my biggest sporting achievements. I learned so much about myself and fuelling my body correctly.
I'm aiming to continue running and will do the Oxford Half Marathon again. I've also started training in Kettlebell Sport - no competitions yet but watch this space!
When I'm not instructing, firefighting or training, I'm usually catching up with family and friends, getting out of trainers and lycra! I recently went to New York which was amazing. I'd love to return one day. I'm definitely hoping to travel more and maybe do a big run in a foreign city one day.