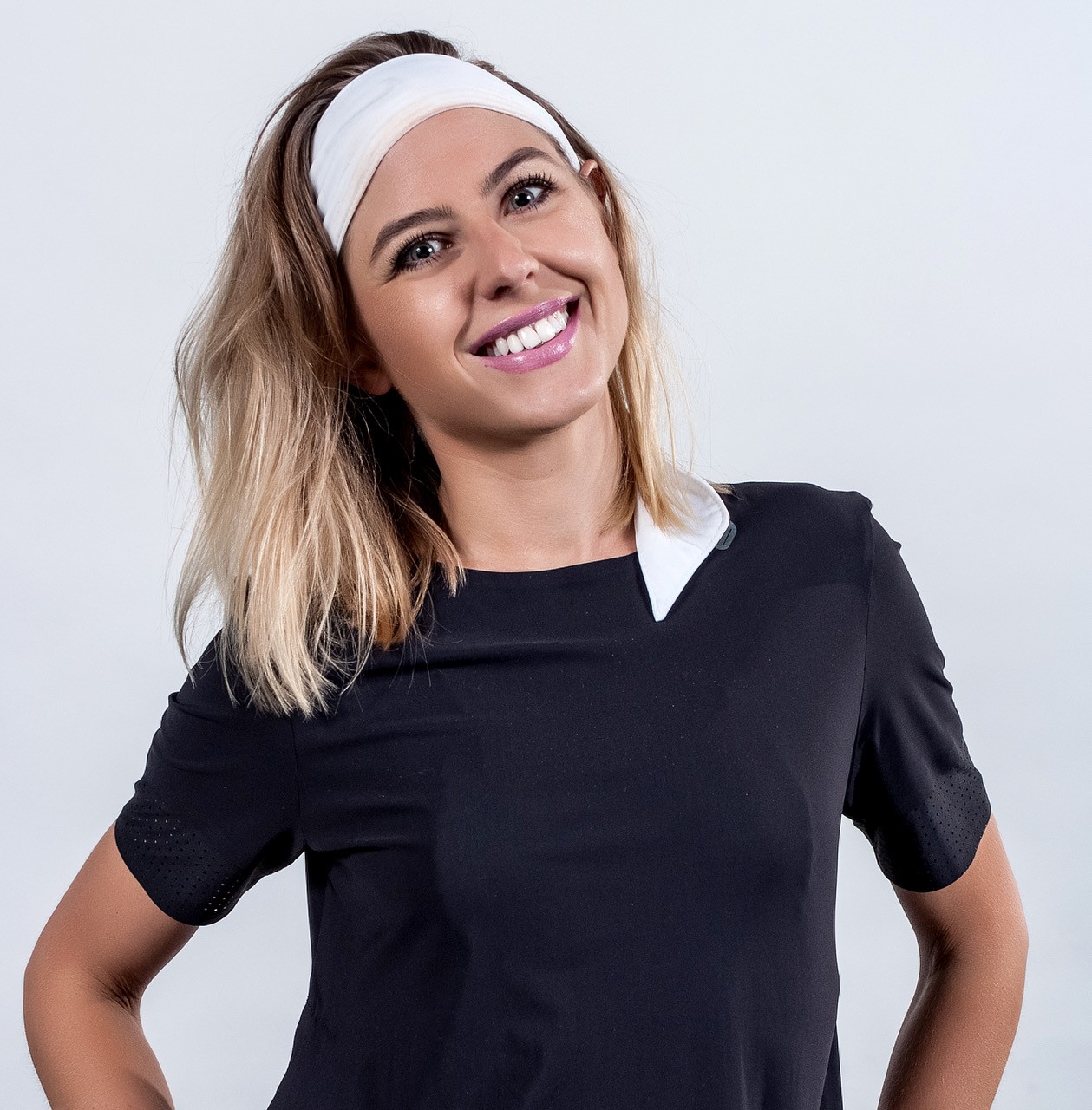 We thought it was about time we brought you the next in our 'Meet the Instructors' series, so read on about our popular Richmond regular, Rebekah, who never fails to impress with her amazing playlists and fantastic energy. She talks about travelling the world in the fitness industry and even reveals her favourite cheat meal…
I grew up in Newcastle and played every sport going at school. I was in the team for hockey, netball and tennis, which I played to a pretty decent level. I also did a lot of horse riding, but I was really unlucky to have a cartilage defect in both knees which was discovered when I was 17. Within three years I'd had both operated on, so it was a frustrating time, but I made sure I didn't let it wreck my career in fitness.
I'd started to become obsessed with fitness when I was 14 and I qualified as a personal trainer five years later. I knew I didn't want to go to university; I just wanted to get out there working straight away. I didn't want to be at another institution.
I worked in San Diego and Mexico for six months as a PT and group exercise instructor. I also worked on Steiner cruise ships – that was actually when I first started teaching indoor cycling.
It didn't feel right when I came back to the UK, so I took a job in Dubai working on CSR projects for big corporations like Nestlé, Mars and Dubai Sports World, which was a project to take sports facilities indoors, as it's too hot to do anything outside there in the summer. After three and a half years I came back to London to work for Gym Box, who were changing the face of the fitness industry with their crazy live DJ sets in classes. Again though, I struggled after returning and it wasn't long before I was heading back to Dubai, this time working for the American company Flywheel on their launch in the UAE.
I met Saad, who's now my husband, on my second day back there, when I met a mutual friend for a coffee. We eventually got together, and in May 2015 we moved back to London. He went to uni in Richmond and spent a lot of his childhood in that area.
A friend introduced me to Digme last spring and the rest, as they say, is history. I'm really settled here now, although my heart will always be in Northumberland. We've got a dog, Muffin, and I feel like I've got my rhythm back in the fitness industry.
I love my Digme regulars and am really inspired by the community we're creating in Richmond. It's exciting to be part of something new right from the start. Teaching up to 12 classes a week there means I can have a cheat meal now and then without feeling guilty, and it's become a bit of a tradition with Saad and me to stop off at Five Guys on the way home after an evening Ride. Perfect!