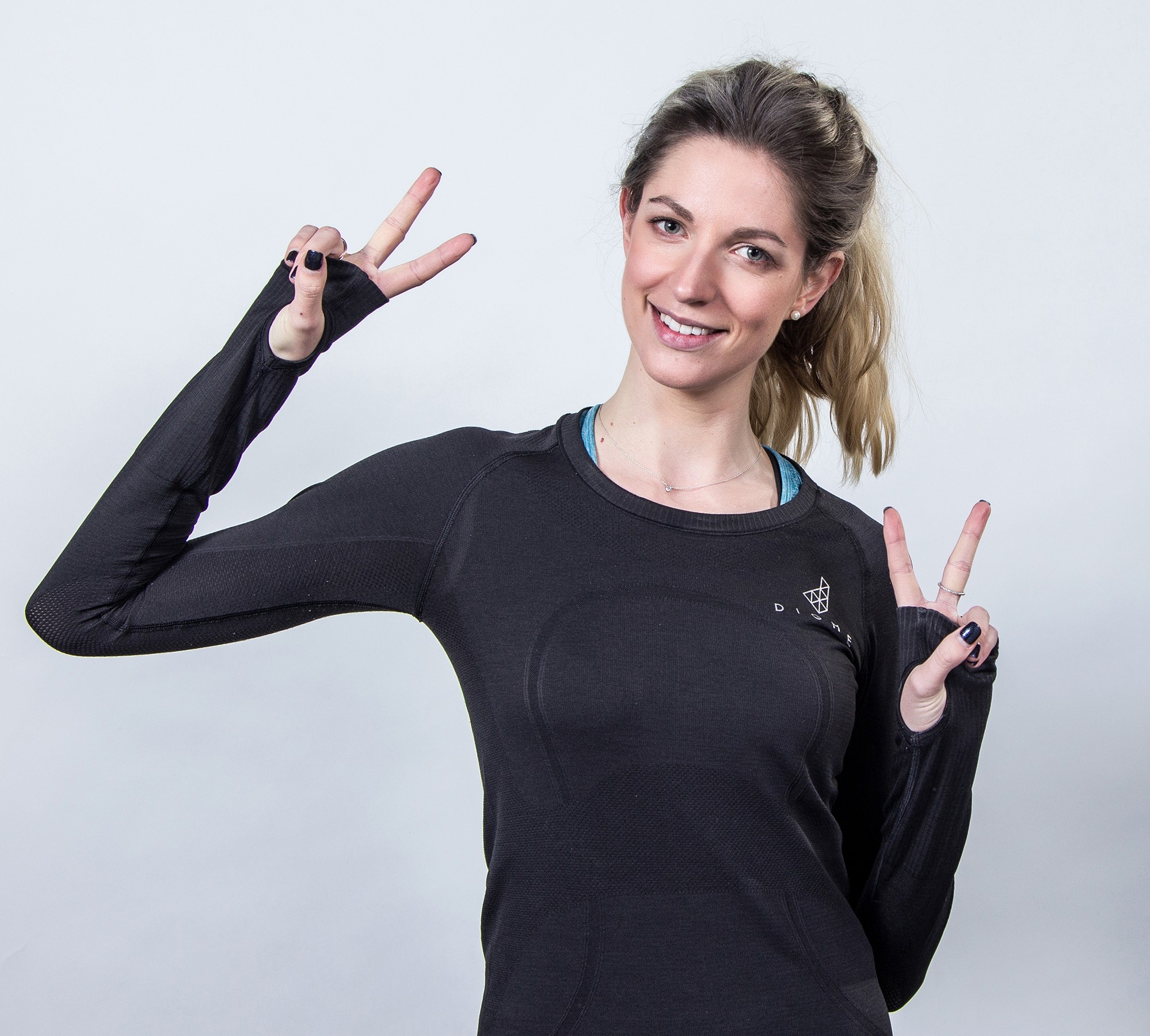 The lovely Sophia Cuell begins her first week as Richmond General Manager today, so what better time to find out more about this one-time synchronised swimmer and all round fitness lover…
I did ballet dancing from the age of three and I've always been really active. I began modern dancing until about aged 11, and I always did athletics and team sports at school. I was in the swimming club and was really good – my long limbs help! – but found it too monotonous, so I went into synchronised swimming.
I trained every day in the week and twice a day at the weekend, and I competed internationally. I got through lots of nose clips and did many painful gymnastics session to be flexible in the water. Synchronised swimming seemed to interest me more than any other sport.
I was on the fringe of the GB squad but decided to focus on my A Level exams instead and went back to dancing (contemporary and lyrical dance). I did A Levels in drama, performing arts, film studies and dance.
After that I dabbled in a few careers – interior design being one and modelling being another (in London Fashion Week!) – but didn't find one for me and found myself being drawn back to fitness.
I started working for Sweaty Betty and threw myself into every fitness class I could do before deciding to qualify myself. I left to do a full-time course at Premier Training in Windsor and also qualified as a nutritional advisor.
My dad ran loads of marathons, including London and New York. He was my constant athletic inspiration. At Christmas we'd have to wait until he'd done his workout to open our presents! He was an avid cyclist and was also a spin instructor, so I've ended up following in his footsteps.
My brother is also in fitness and has been a PT for 12 years. A few years ago he opened his own gym in Boston, and I was out there for a few months last year trying out life in the States. I also spent some time in Cornwall where we have a house, and tried my hand at surfing and paddleboarding.
I was doing freelance bootcamps on the beach with surf instructors, and it was when I was in Cornwall that I heard about the job at Digme Fitness. I liked the sound of it, came up and did a class in Richmond and the rest is history.
I'm really happy to have qualified as a spin instructor and I'm loving my regular Tuesday evening classes. Come and see for yourself how much fun they are!