23 FEBRUARY 2017
Nourish Kitchen: The Story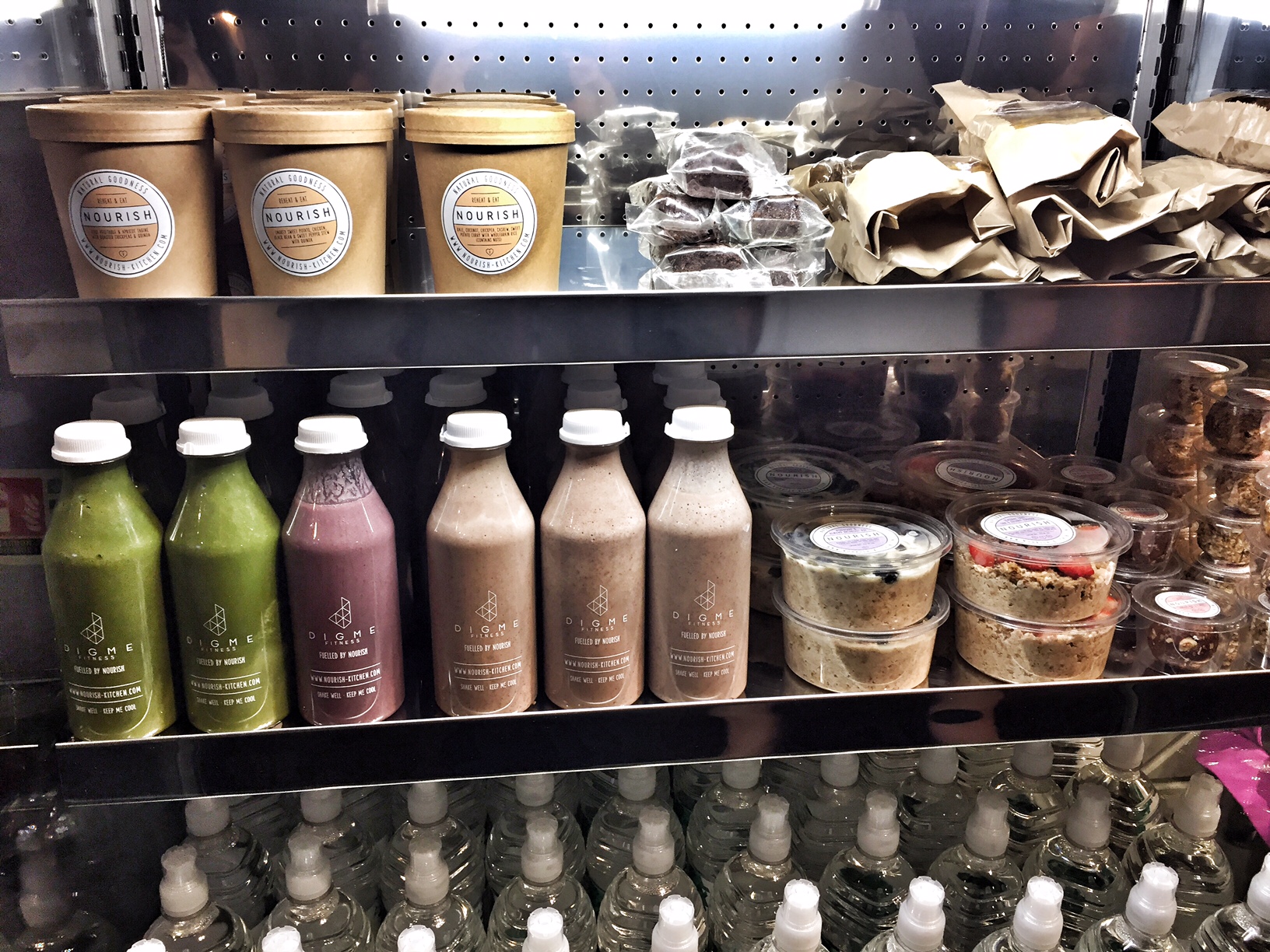 We've recently teamed up with amazing healthy food company Nourish Kitchen, who will be filling our studios with delicious smoothies, snacks and light meals to refuel you after a workout.
We caught up with Nourish's founder, Fia Cann, to find out more about this awesome brand…
My husband, John, and I spent about ten years travelling around the world and living in remote locations. It was amazing. We spent a month in a remote area of the Rocky Mountains working for the National Park Service in America building paths and trails.
We had some incredible adventures and experiences. We spent a while living in a remote town on the South Island of New Zealand and it was there that our interest in plant-based food came about. I was a head chef and it was really difficult getting anything processed there because of how cut off it was, so we only cooked and ate local, plant-based produce – it was pretty much all we could get.
The Bliss Balls, one of our most popular products, came about because of how easy it was to get hold of dried food like dates and nuts.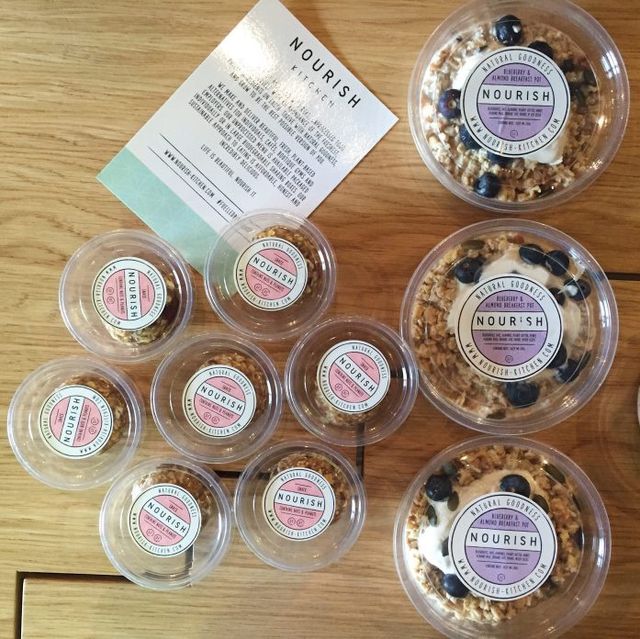 We moved back to the UK when I fell pregnant, and we set up Nourish and Breathe – a boutique fitness studio in Farnham – at the same time in November 2015. We've always been interested in boutique fitness and it made sense to be able to supplement people's workouts with some healthy, nutritious refuel options.
Every recipe is made in our kitchen, and we believe in embracing food the way nature intended it – unrefined and unprocessed. All our products are 100 percent free from gluten, dairy and refined sugar. The only meat we use is chicken, which comes from a local supplier, and our eggs come from a farm in nearby Elstead, where they have very happy hens.
There's nothing scary or added to our food, and we like to count colours, not calories, to provide people with something that's but natural and tasty, yet affordable and unpretentious.
Having it stocked in Digme Fitness' studios makes it so convenient for people working out to grab something on their way out. They might be heading straight to work or back to the office after lunch, so it's perfect to take a pot of something or a snack on the go.
Until two weeks ago, we made everything at home in our kitchen, but now we have an industrial kitchen practically at the end of our garden, which is amazing. It means we can keep up with demand and explore other avenues, and we have a logistics company which can deliver wherever it's needed.
It's really exciting, and investment from a company called Kelly's is helping us scale the business. We love fuelling fitness places, but we also want to take the wellness culture into the corporate world.
Fuelling sports performance is so important, but in business it's just as vital. You don't want people making important decisions fuelled on an egg mcmuffin!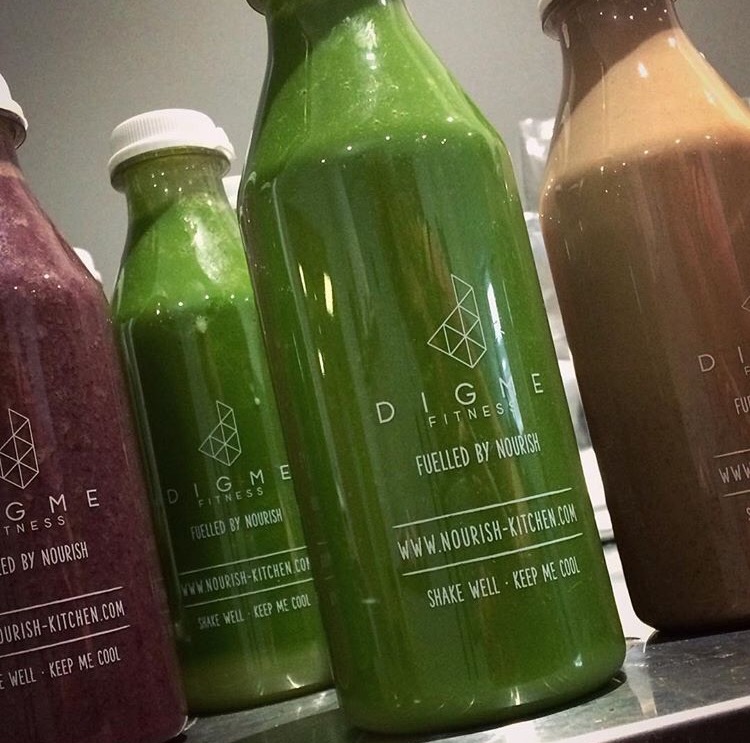 All our food comes in totally compostable packaging, as we work with an eco-friendly company called Vegware, who make plastic containers from a bi-product of corn.
We're really looking forward to working with Digme Fitness and making sure all their customers are getting the right nutrients in their bodies after a tough workout.
-
Find out more about Nourish Kitchen HERE.
Come and check out the Nourish Kitchen range, currently stocked in Richmond and coming soon to Oxford, which includes:
Smoothies (including our famous Kona Crunch!)
Breakfast pots with oats, fruit and yoghurt
Reheatable lunch pots
Snacks such as protein balls, raw flapjacks and brownies