We've teamed up with RXBAR to bring you a #KeepDigging challenge with a difference and the chance to win a 6 months supply of RXBAR and 6 months Unlimited Access to Digme on Demand +Live.
The RXBAR Challenge
Our special RXBAR challenge has 3 different elements:
1. Fitness - a daily energiser routine that will take you under 2 minutes to complete:
30 seconds of each:
Run: 3 Point Agility
Condition: Commando Plank
Move: Beast to Unload Flow
Use this Instagram Story graphic to track and share your daily progress: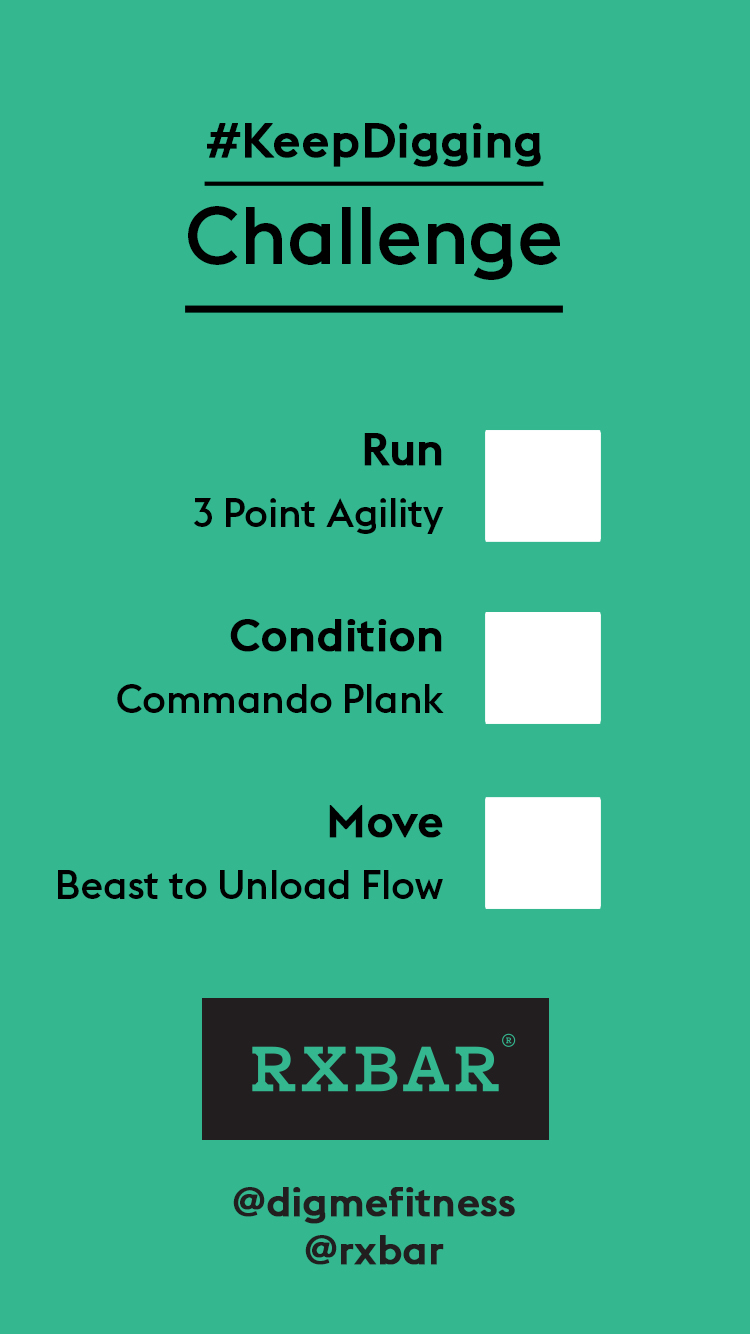 2. Connection
Staying connected is more important now than ever. So the second part of our RXBAR challenge is to phone one friend a day.
3. Gratitude
We know times are hard, plans have gone out the window, and holidays cancelled. But there is so much happiness in being thankful for the little things right now. Write down 3 things that you're grateful for each day and share with us using @DigmeFitness @rxbar #3THINGS: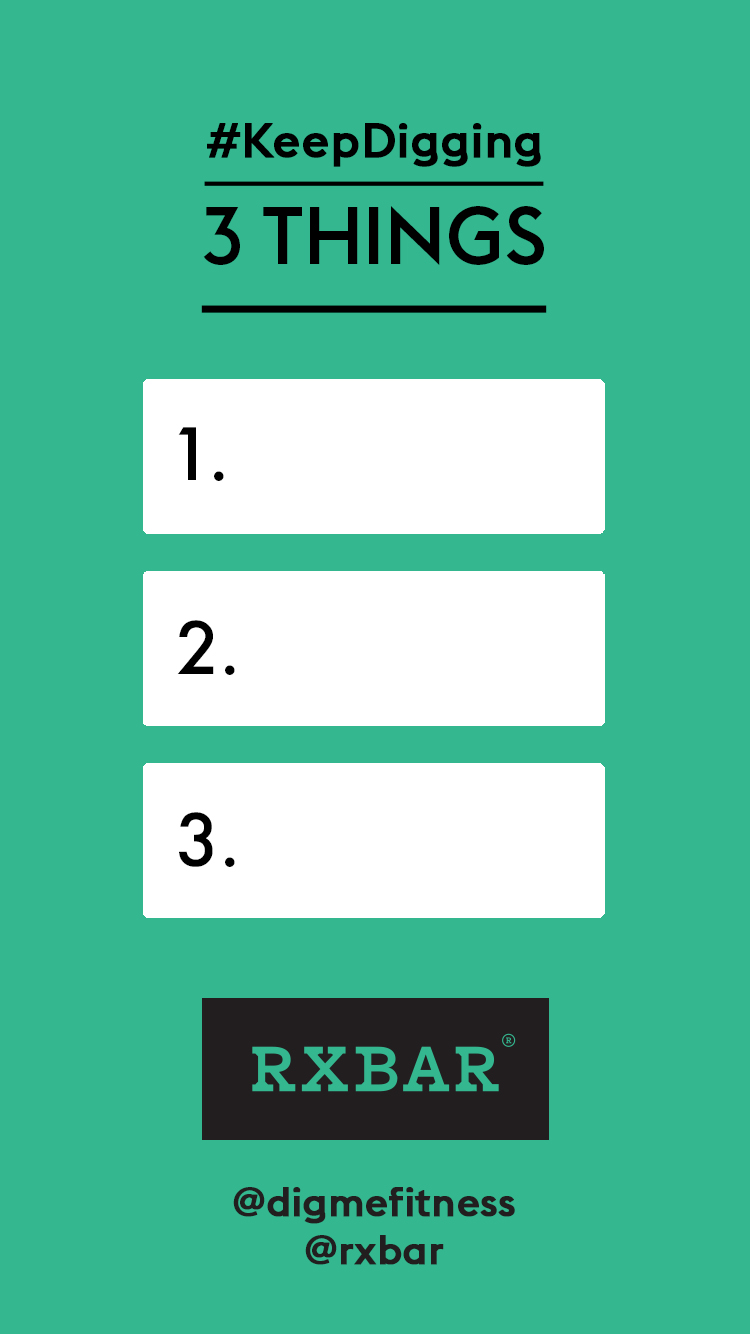 Head to our Instagram @digmefitness to take part from Monday 11 May - Sunday 17 May 2020. The winner will be drawn at random on Monday 18th May 2020.
RXBAR
RXBAR protein bars are made with a few real, whole and simple ingredients:
egg whites for protein, dates to bind, nuts for texture (and everything else for taste). And better yet, they're giving all Diggers and exclusive 20% OFF with code DIGME20, shop their full range here.