2 DECEMBER 2016
Zoe's fitness update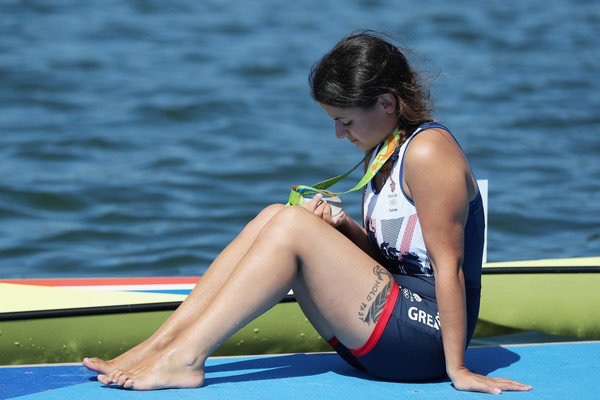 A month ago, Olympian Zoe De Toledo embarked on a fitness journey with Digme Oxford, having spent a couple of months celebrating the silver medal she won as cox of the women's rowing eight in Rio. By her own admission, she needed to get back into shape, but rather than opt for a more traditional gym or health club membership, she's thrown herself into our amazing spin and HIIT classes. Here's Zoe's update...
It's been four weeks of working out at Digme Fitness in Oxford and I'm still loving every session.
It's impossible to underestimate the motivating effect not only of the classes themselves, but also of walking into a building with friendly faces who know you, understand your fitness goals and keep pushing you.
Everyone at Digme Oxford has been ridiculously welcoming, always ready to kick my ass in class, but equally adept at making me feel like part of the family.
I'm already feeling the benefits. Cycling up the hill to the John Radcliffe Hospital for my lectures has become noticeably easier - I even OVERTOOK someone this week! And I'm starting to get a bit of my body confidence back. Today I'm happily wearing a pair of jeans which didn't even zip up a month ago.
I'm really excited to get stuck into the 12 sweats of Christmas challenge when I get back from the US next week. If you are considering trying out Digme, this would be a great time to get involved. You can get a little head start on your January resolutions and enjoy your Christmas dinners guilt-free!
Plus you get to work out with a very short, slightly less unfit, but still equally red-faced Olympian.