Welcome to Digme on Demand
Access On Demand and Live workouts with our world-class Yoga, HIIT and Cycle instructors. With over 50 new classes a week, 2 subscription tiers and a pay as you go option - there's something for everyone! You can also try our weekly community class for FREE.
View our On Demand classes here and Digme on Demand +Live schedule here.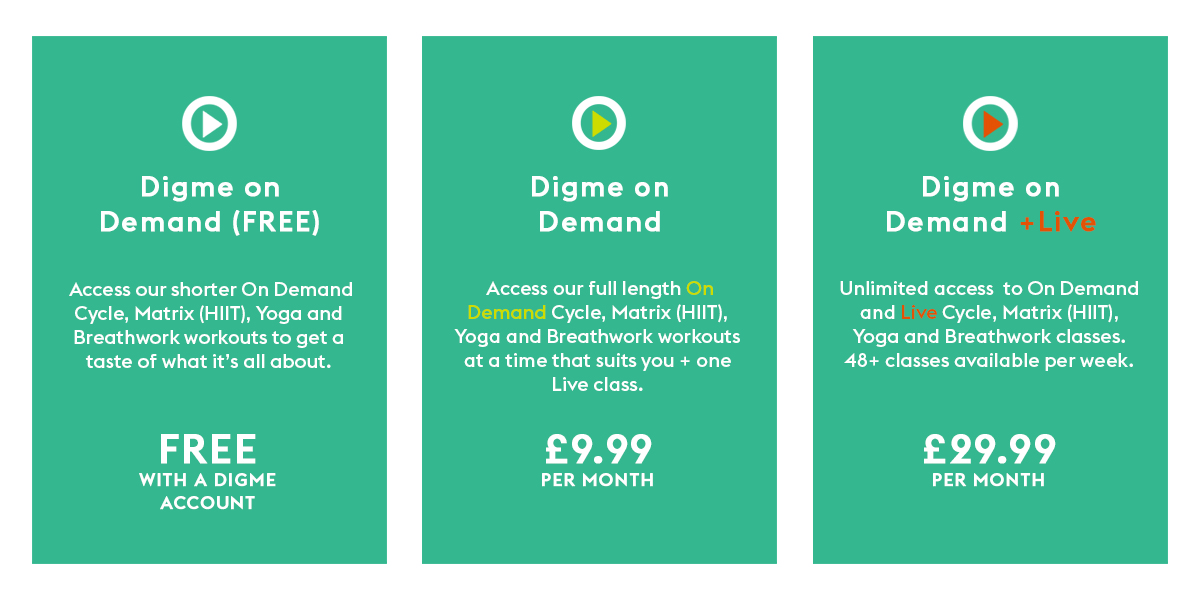 14 DAY FREE DIGME ON DEMAND +LIVE TRIAL
If you're new to Digme, your first 14 days are on us!
Join today to start your FREE trial and access unlimited live and on-demand Yoga, HIIT and Cycle classes taught by our world-class instructors.
Create a profile and start your 14 day FREE trial now!
Make a commitment with one of our monthly subscriptions or keep it casual with pay as you go – it's up to you!
BUY A SINGLE CLASS CREDIT
Want to join us for an individual class or deciding whether to get our Digme on Demand +Live subscription? Each online credit costs just £6, so let us show you what all the fuss is about!
OUR CONCEPTS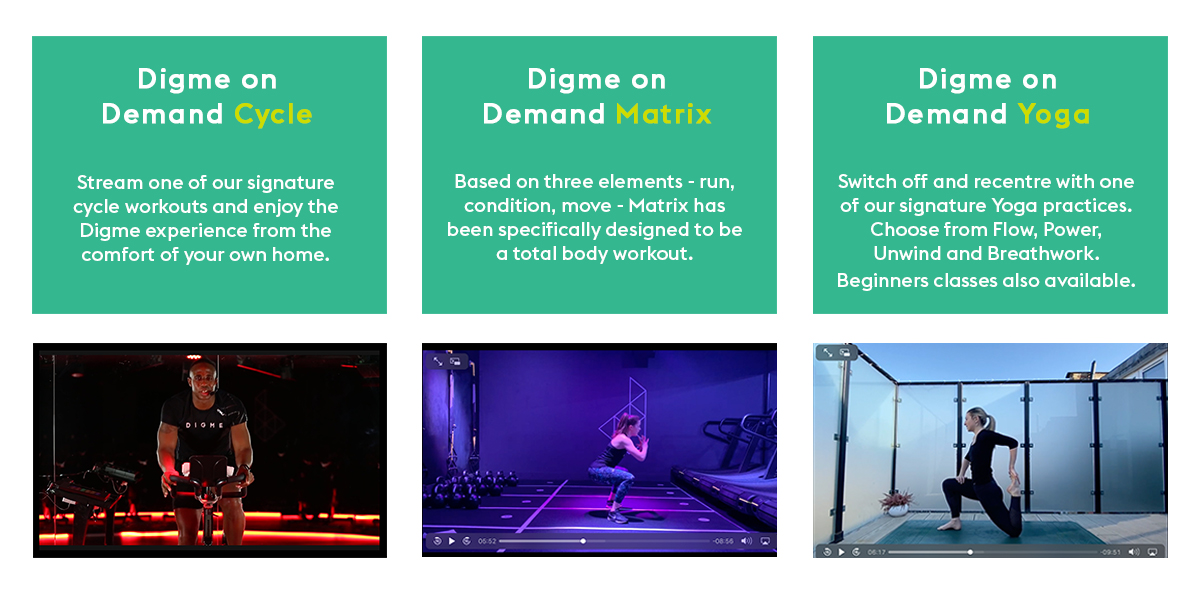 We can't wait for you to join us - let's #KeepDigging together!