DIGME LIVE 4.45PM BARRE WITH CHELSEA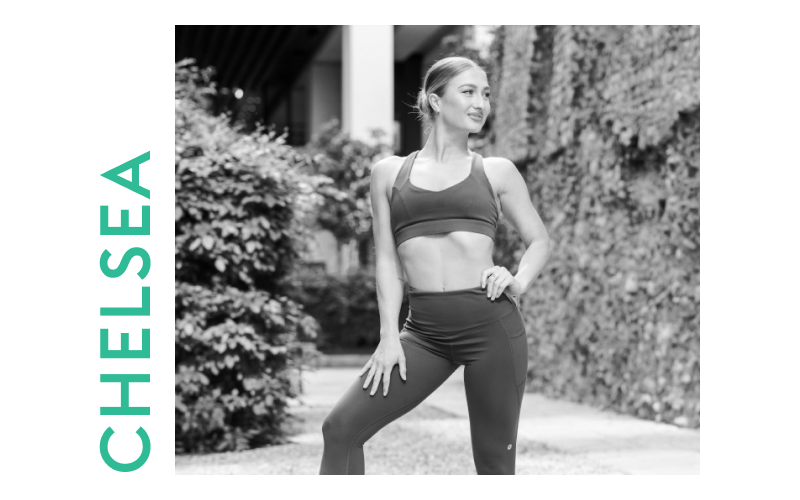 Join Chelsea for the ultimate Barre dance party in London's most legendary venue, Fabric nightclub!
YOUR TICKET INCLUDES
General entry
One hour Barre
Gym+Coffee Digme Live top
Post workout Innermost protein smoothie
VIP goody bag (full of yummy treats)
After party and prosecco
BUY NOW
You will need a free Digme user account to purchase.
DIGME LIVE T&CS
These are the terms and conditions for attending Digme Live events:

Ticket Policy:
Digme Live tickets are non-refundable and non-transferable.
Event Amendments and Cancellations:

Digme reserves the right to change the event format or cancel the event due to circumstances beyond its reasonable control or for safety-related reasons.
In case of a cancelled Digme-organised event, you are entitled to a refund, subject to the service charge/booking fee of £5.
In the event of a rescheduled Digme-organised event, you are entitled to a refund up until 30 days prior to the rescheduled date, again subject to the service charge/booking fee of £5.
Age Requirement:

You must be aged 18 years or over to attend Digme Live.
Instructor Changes:

Instructors may be subject to change without prior notice.
Right to Refuse Entry:

Digme reserves the right to refuse you access to Digme Live if your conduct is deemed damaging to their reputation, in breach of these conditions, or if it is in the interests of their staff or other participants.
Entry may also be refused to individuals who are intoxicated, disorderly, or in violation of the event's policies.
Personal Property:

The event organiser is not responsible for any loss or damage to personal property.
Health Commitment Statement:

Before participating in any Digme Live event, it is strongly recommended that you consult a doctor if you have doubts about your fitness or capability to exercise.
You are responsible for correctly using Digme's facilities and agree to abide by the conditions outlined in the Health Commitment Statement.
A copy of the Health Commitment Statement is available on Digme's website, www.digmefitness.com.
Event Photography and Videography Consent:

By accepting these Terms and Conditions, you acknowledge and agree that Digme Live events may be captured by a photographer and videographer. You hereby grant Digme and its affiliates, agents, and representatives the right to use, reproduce, and distribute any photographs, video footage, or other media captured during the event in which you may appear. This media may be used for promotional, marketing, or informational purposes, including but not limited to social media, advertising, newsletters, and Digme's website.
You understand and agree that you will not receive any compensation, financial or otherwise, for the use of your image or likeness in such promotional materials. You also waive any right to inspect or approve the finished materials before they are published or distributed.
If you do not wish to grant this consent, please refrain from attending Digme Live events or notify the event organisers in advance if you do not want to be photographed or recorded during the event.
By attending Digme Live events, you consent to the above terms regarding event photography and videography for promotional purposes.
These terms and conditions are important for participants to understand before attending a Digme Live event, as they outline the policies regarding ticketing, event changes, age requirements, conduct, and health commitments. It is advisable to review and agree to these terms before purchasing tickets or attending any Digme Live event.