10 SEPTEMBER 2019
Introducing RESTORE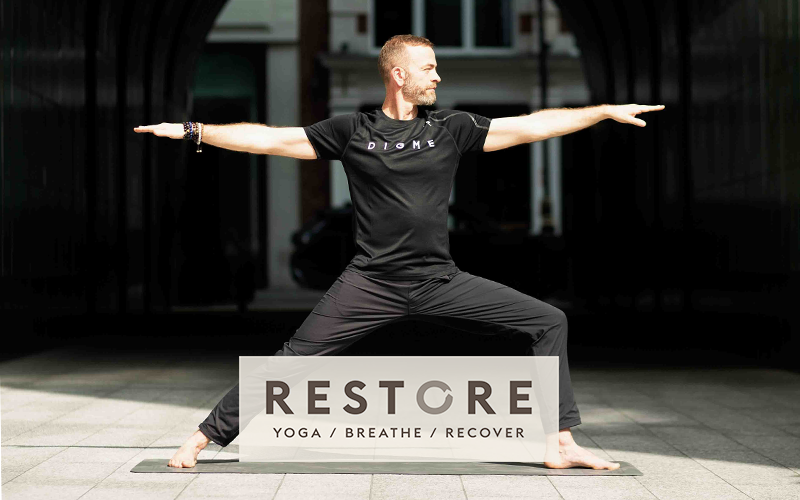 We are launching of our brand new concept RESTORE – an authentic workout programme designed to transform your mind and body and leave you feeling refreshed, rejuvenated and restored.
Comprising four workouts; IGNITE, CALM, RECOVER and BREATHE – RESTORE will launch at our new Ealing studio (opening 25 September) in its own studio 'The Island'.
They perfectly complement our Ride and Matrix workouts to give you a 360 degree fitness and wellness experience.
IGNITE
Our dynamic yoga flow workout, Ignite, is designed to lengthen and strengthen. With a strong focus on the music, you'll flow for 50 minutes and practice some of our signature movements to give you a truly unique yoga experience. Expect dynamic movements and challenging isometric holds, leaving you feeling worked out and euphoric. Suitable for all fitness levels and experience as our team of expert instructors will lead you through a flow and give you the opportunity to move authentically with how your body feels on any given day.
CALM
CALM is suitable for you if you want an authentic yoga practice with a relaxing focus whether you class yourself as a beginner, experienced yogi or anything in between. Using music and moments, our Calm yoga workout is a 50 minute session designed to lengthen and relax your muscles. If you're looking for a cool down or some time to reflect and be in the moment, then this is the class for you. Expect to leave feeling weightless and lifted.
RECOVER
Learn how to reap the benefits of your workouts properly with our new Recover concept. We'll teach you how you can use recovery to improve mobility, reduce inflammation and enhance your performance. RECOVER focuses on longevity, durability and mobility by unlocking and unwinding the body from stress and tightness. Move for life!
BREATHE
Because everyone needs time to switch off. Breathe is here to make sure you power down from work and life to take a moment to slow down and refocus your energy. Learn how to breathe alongside our mindful meditation techniques. Whether you want to unwind from your hectic life, improve your sleep, reconnect with yourself or enhance your performance in training, re-learning how to breathe will have a huge impact. During this 50 minute class you'll realise how breath-work can benefit your everyday training and bring some calm into your day.
We can't wait for you to join us in The Island.