What's in a name?
Wondering where the name Digme comes from? Good question. It's a beach in Hawaii which, as well as being a stunning tropical gem in the middle of the Pacific Ocean, also happens to be the start line for the famous Ironman World Championship. Our CEO, Geoff, has twice completed this great event, so to him and his wife, Caoimhe, Digme is hugely significant, but it represents so much more than simply the beginning of a race.
Digme is about following your passion. It's about setting a goal and striving to achieve it. It's about aspiring to be something and working hard for it. It's about improvements, no matter how small, so you can be the best version of yourself. It's about doing something amazing and enjoying the journey along the way.
These values embody everything we do at Digme Fitness. We will give you a workout like no other, using the best equipment, the highest quality facilities and the most knowledgeable, inspiring instructors.
We will sweat. We will push. We will work hard. We will get there, and we'll do it together, as a community, pulling each other along to achieve our goals. With every pedal turn, every kettlebell swing, every drop of sweat, you will improve.
Come and join us.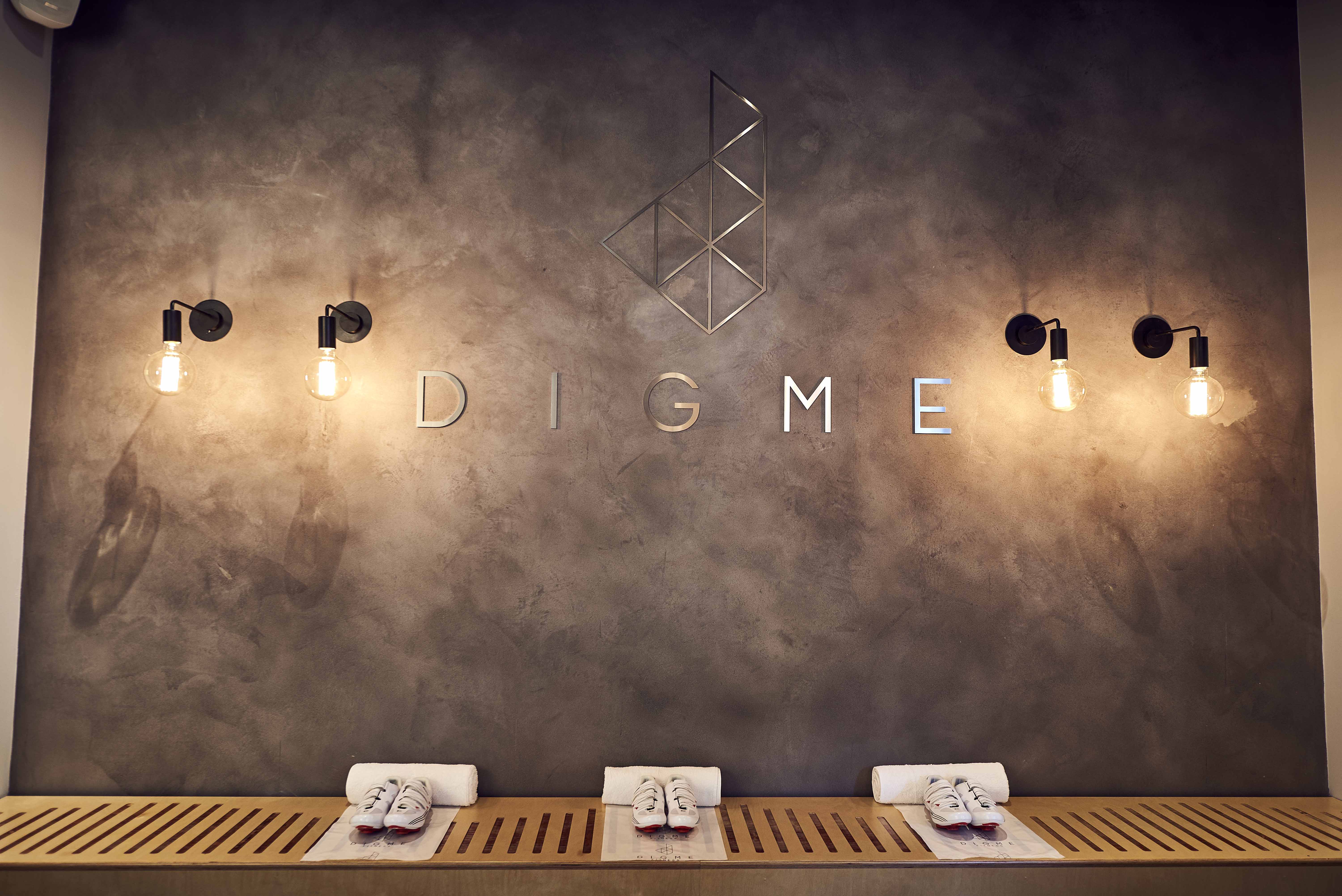 RIDE
Spin just upped its game. Our signature class is 45 minutes of the best indoor cycling imaginable.
We've got the best indoor bikes on the planet, the Keiser M3i, which allow you to track and measure your data, giving you accurate feedback on your progress. We know that's not for everyone though, so feel free to immerse yourself in the brilliant playlists and just forget about everything else.
Our complimentary cycling shoes will connect you to the bike and help you ride more smoothly, and we provide towels for our luxurious showers, complete with Cowshed products. Afterwards, we'll email you a summary of your ride.
If you don't care about the stats and just want to focus on riding to the rhythm of the music, try a BEAT class, and if you want to seriously improve your cycling, try PERFORMANCE.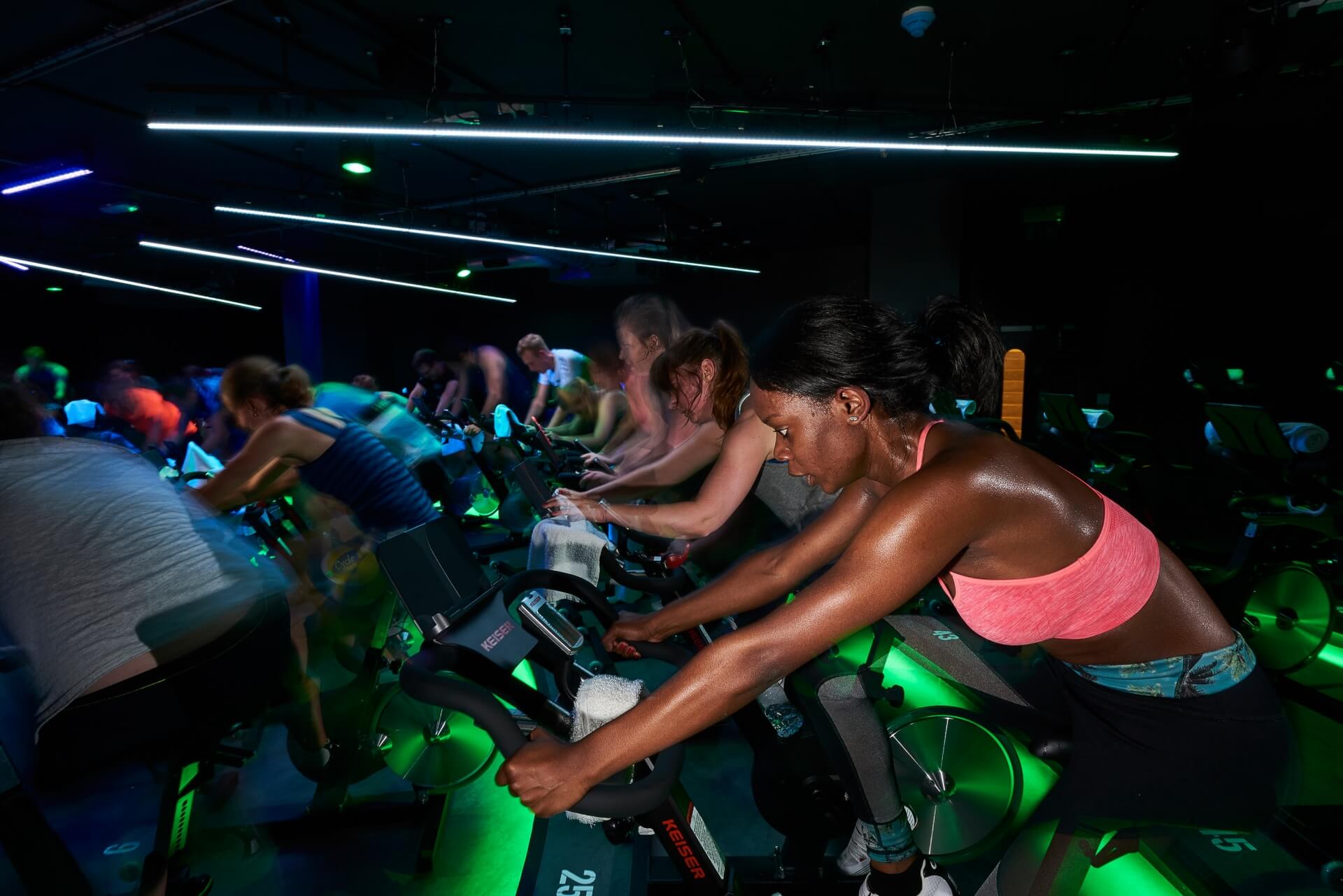 MATRIX
Our unique and innovative Matrix classes are 50 minutes of short spells of hard work interspersed with rest periods, leaving you burning calories for hours afterwards. Based on three elements - run, condition, move - Matrix has been specifically designed to be a full-body workout.
Each class will feature the awesome Technogym SKILLMILL, kettlebells, TRXs and bodyweight movements.