Exercise is more important than ever in maintaining mental and physical health and balance at this stressful time.
We've been working hard to bring you at home workouts so we that you can carry on Digging Deep with us even as the doors of our studios remain closed.

We'll be posting the schedule and workouts on our Instagram daily - join us on Instagram or YouTube for a sweat!
And track your progress with our #KeepDigging at Home tracker. Save, print and track your workouts!
#KeepDigging At Home Tracker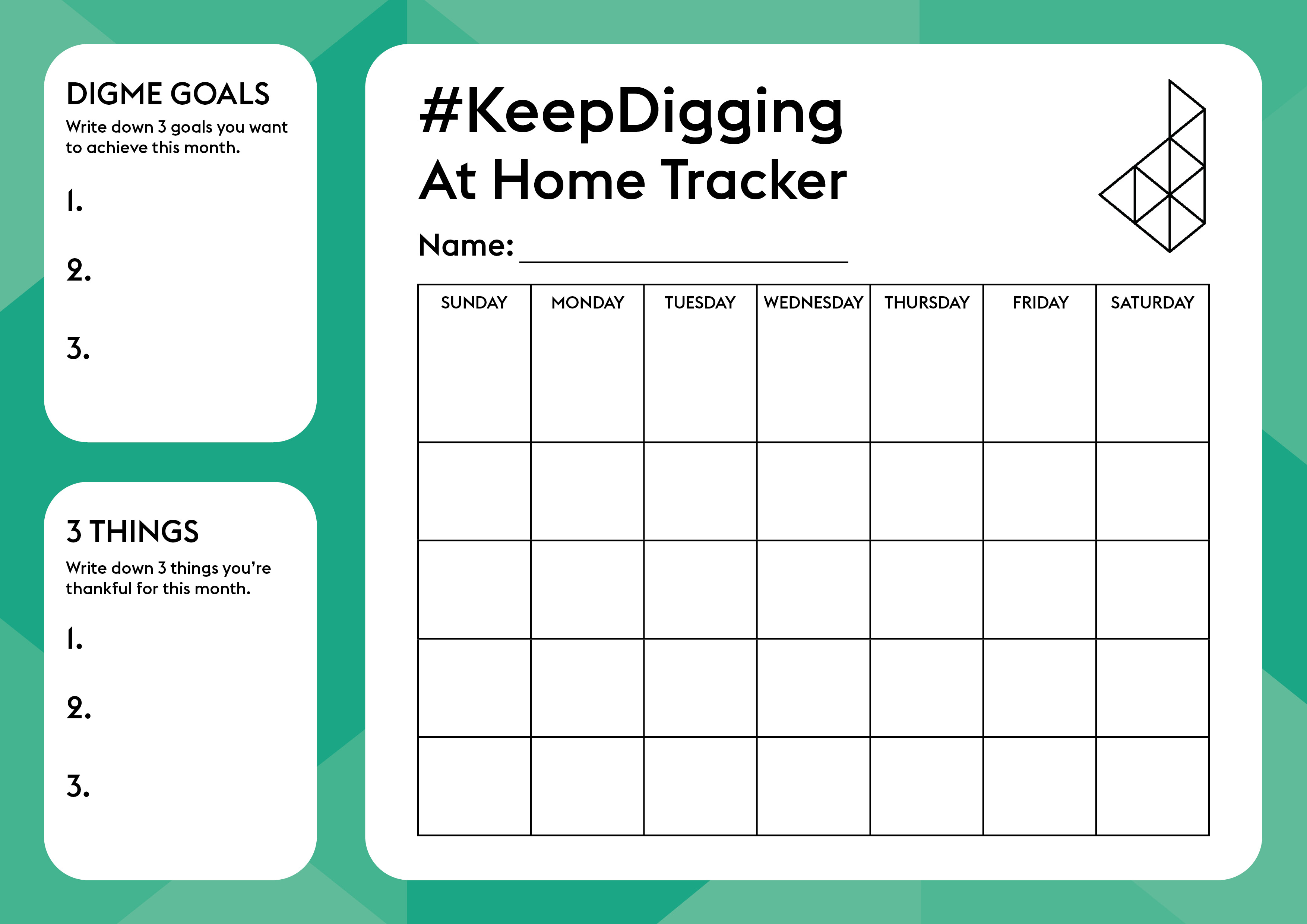 We can't wait for you to join us - let's #KeepDigging together!
Support Us
We'd love for these workouts to stay free for our Digme community, but in order to cover the costs involved in producing them, anything that are able to donate that would be hugely appreciated!
Thanks for doing your bit in helping us to continue with this valuable free service – keeping those that might need it the most, fit and mentally well-balanced.