ACADEMY INFORMATION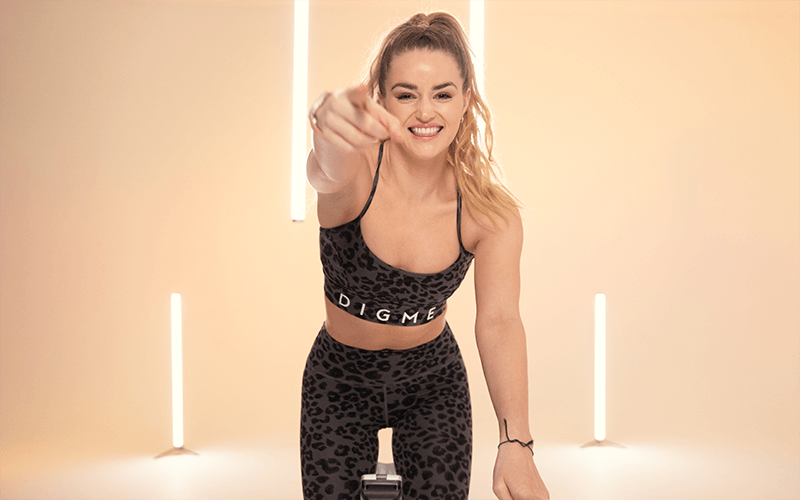 RIDE Auditions
Wednesday 5th October, 2022 from 2.30pm-4.30pm at Digme Moorgate
Interested? Email frances@digmefitness.com with:
1. CV / Resume and an introduction to yourself and why you would like to join our Ride team, plus tell us about one interesting / fun fact about yourself!
Spaces are limited and applications must be sent by Tuesday 4th October to frances@digmefitness.com. If your application is successful you will be emailed more information about the audition process and upcoming Academy training dates.
DIGME CYCLE ACADEMY 2022
Want to join our team of world-class instructors and deliver the best group exercise experience? We'd love to have you! We are looking for new instructors to lead our CYCLE workout in London. We would love to hear from you if you meet the following criteria:
- Have 1-2 years of professional experience in the fitness industry.
- Hold a minimum Fitness/Group Exercise Level 2 Qualification (or equivalent).
- Hold an indoor cycling certificate.
- Passionate about fitness and committed to continuing professional development.
- You are positive, outgoing, charismatic and a natural leader!
- You must be willing to teach across multiple of our locations (Covent Garden, Moorgate, Bank and Richmond)
- You must be available to attend ALL of the Academy sessions (these will be sent to you prior to the audition).
OUR CYCLE CONCEPTS
Are you a Cycle instructor and deciding which of our fabulous workouts suits you best? Find out a bit more about our workouts:
RIDE: Our signature RIDE class combines 45 minutes of the best music imaginable with an authentic, real spin workout where you can track and measure your own progress as you go. Concentrate on your numbers or lose yourself in the music – either way you'll get a fantastic, challenging workout which will leave you buzzing.
RHYTHM: Rhythm is all about letting the music take control. Get ready to immerse yourself in the energy of the room and catch that beat. The bike, the rhythm and the instructor will push you to your limits in the most addictive and endorphin boosting workout around, so saddle up, zone out and feel the rhythm.
PERFORM: The most sophisticated of all our spin concepts, Perform is designed with the data at the forefront. You'll do a FTP test at the beginning of the class which will then set your effort levels for the rest of the class. The output is always unique to you so don't worry about what everyone else's says - it is designed to push your own effort and endurance levels. If you're looking to add strength to your cycling or you're training for an event, this class is for you.