After 3 weeks of explosive sprints, focused time trials and mighty climbs, Perform Le Tour, Digme's Tour de France event, has come to an end.
It has been awe-inspiring witnessing the level of commitment and competition in the themed Perform classes across our Richmond and Moorgate studios. We have seen incredible dedication and effort from each and every rider across all the stages.
In previous years, the final podiums for the coveted jerseys and team prize have been close affairs, but this 2023 edition has been exceptionally tight!
The Ladies' Yellow Jersey Distance competition was fantastic battle between Digme's OG Ride Instructor, Chloe, who was pushed every metre of the way by Laura. At the end of the three weeks, they were separated by just 400m in their battle for yellow with Chloe nudging the win! Ed G and Julian battled it out for the Men's Yellow Jersey, both producing incredible performances and personal bests each week to try to stay at the top of the standings. Ed crossed the line 400m ahead of Julian!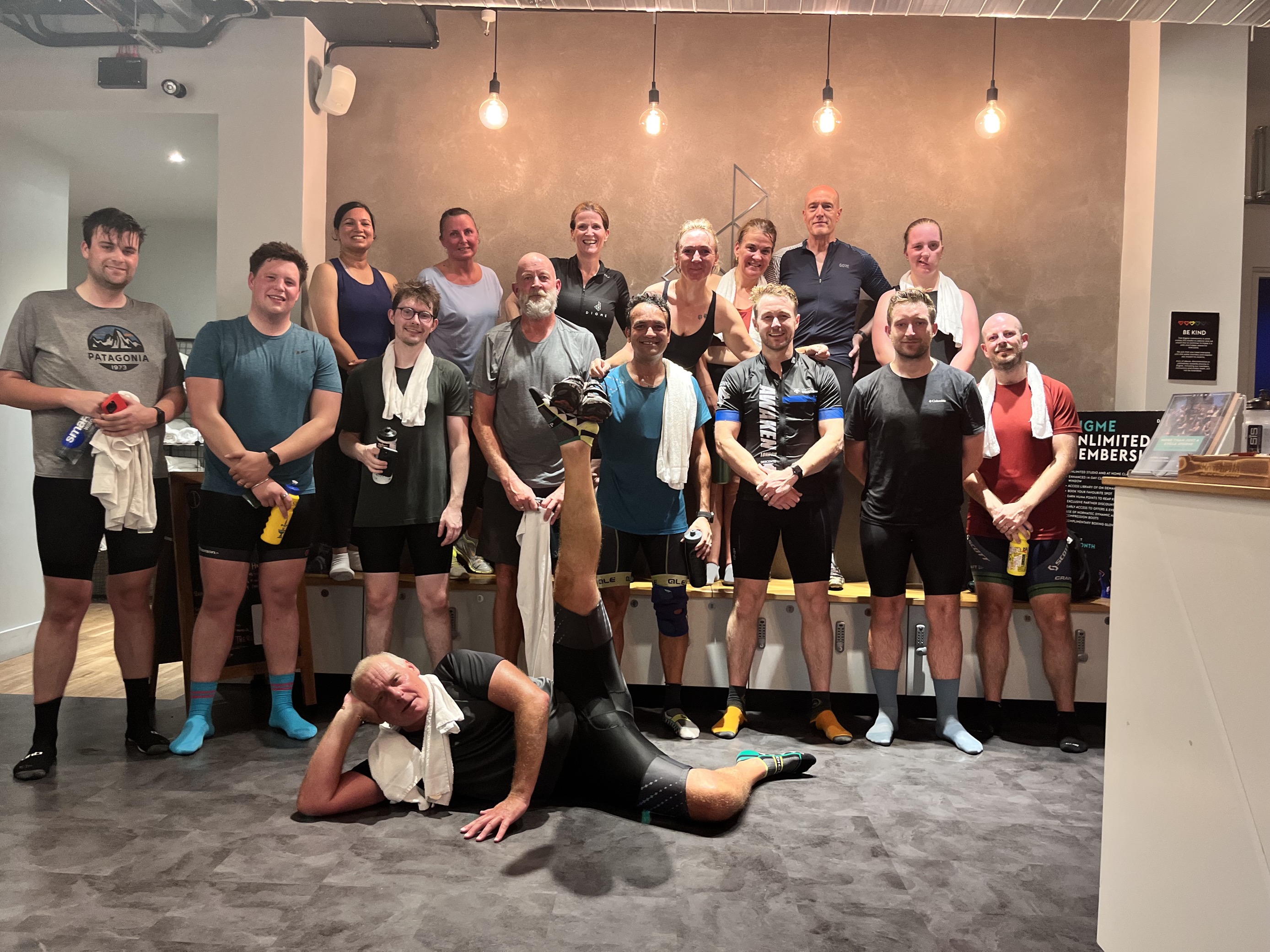 The Ladies' Green Jersey Sprint competition saw Richmond regular and boss of the sprints, Sonia, dominate, consistently winning the intermediate and final sprints in every stage. Odds-on favourite for the Men's Green Jersey was Moorgate powerhouse Ross. He took the jersey again this year but was pushed more than ever before. He produced an epic run of sprints in the final stage to to sneak in just ahead of Justin.
The Ladies' Polka Dot Jersey Climbing competition was another closely fought contest. All of the stages included a mix of short punchy climbs and longer climbs, requiring consistency and clever pacing to ensure victory. Ruby dominated across the studios with an incredible power-to-weight ratio that wouldn't be out of place in the pro peloton. The Men's Polka Dot Jersey was won by Alexander, who held off a hard-charging Daniel to take the win.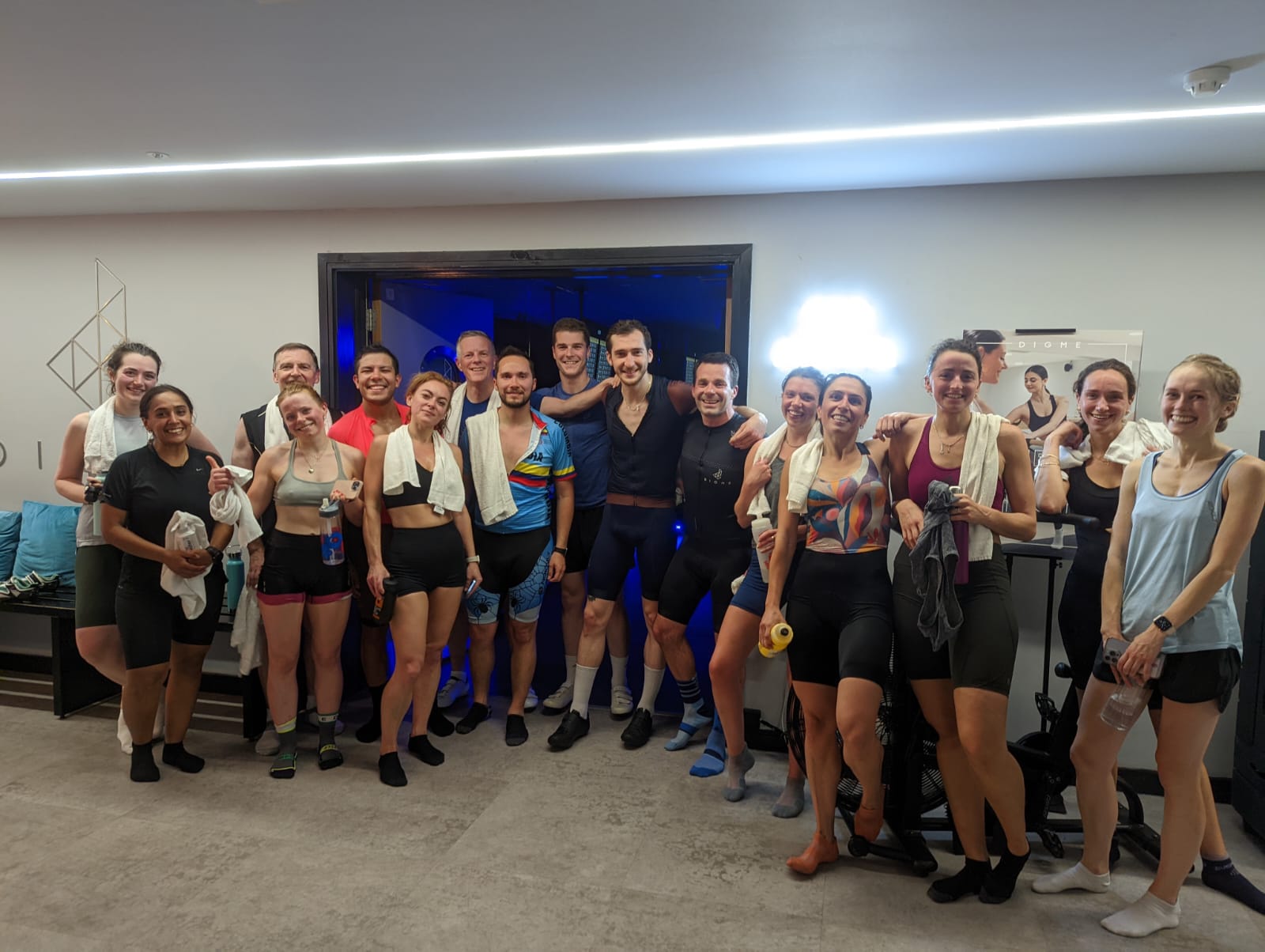 Our White Jersey Competition is a twist on the French one with our over-50 riders battling it out for this honour. This year's competition saw "Kiwi" Michelle take the ladies' jersey and Julian battled it out in an incredible field for the men's one.
Last, but by no means least, the Team Competition was incredibly close this year with a number of all-male, all-female and mixed teams chasing the honours. A clever algorithm was used to work out the winners. Team Whoop were deserving winners in a close battle which saw them finish just 1km ahead of the feisty Richmond Rascals!
Finally, the Combativity Award is awarded to the rider who gave the competition their all in each and every stage. This year, we are delighted to give this award to Caroline Witzer.
THE PODIUMS
YELLOW JERSEY - Overall Winner
Chloe 89.98km
Laura 89.51km
Michelle 81.11km
Ed G 114.87km
Julian (Blaireau) 114.39km
Ian (Termianator) 98.60km
GREEN JERSEY - Sprinters
Sonia 8,700
Katie 6,500
Lo Squalo 4,200
Ross 8,800
Justin 8,600
Daniel 2,800
POLKA DOT JERSEY - Climbers
Ruby 8,100
Caoimhe 6,500
Han 3,000
Alexander 7,800
Daniel 6,300
Ed G 6,100
WHITE JERSEY - Over 50's
Michelle (Kiwi) 81.11km
Julian (Blaireau) 114.39km
BEST TEAM
Team Whoop (Mixed) - 272.61km - Chloe, Ross, Ruby, Jez
Richmond Rascals (Mixed) - 271.19km - Sonia, Dany, Caoimhe, Geoff
Riders on the Storm (Male) - 284.59km - Bradley, Ian, Patrick, Josh
Femme Fatales (Female) - 226.77km - Katie, Michelle, Ren, Gwenda
COMBATIVITY AWARD
Caroline Witzer
And that's a wrap for this year. Congratulations and thank you to everyone who took part in this year's event. We have loved watching you all exceed all expectations and produce some amazing performances.
It's time to get back into training mode ahead of our special Digme World Championship Event and our next Grand Tour event, Perform the Vuelta.
Paul & Emanuel