Digme's own Tour de France, the Perform le Tour is nearly here!
Join us for a PERFORM PLUS class from 26th June - 17th July 2021. Each week, we'll tackle a different stage of the Tour de France, scroll down to read an overview of each stage! Book in as an individual and take on all three stages (you can mix and match which studio you attend) or dip your toes in the water by trying one to start with - it's up to you! You can also sign up as a team of 4 in-studio.
WIN A PAIR OF DIGME'S 2021 CYCLING SHOES
As per the official TdF, there will be different awards up for grabs and a pair of our brand new 2021 Cycling Shoes as the prize.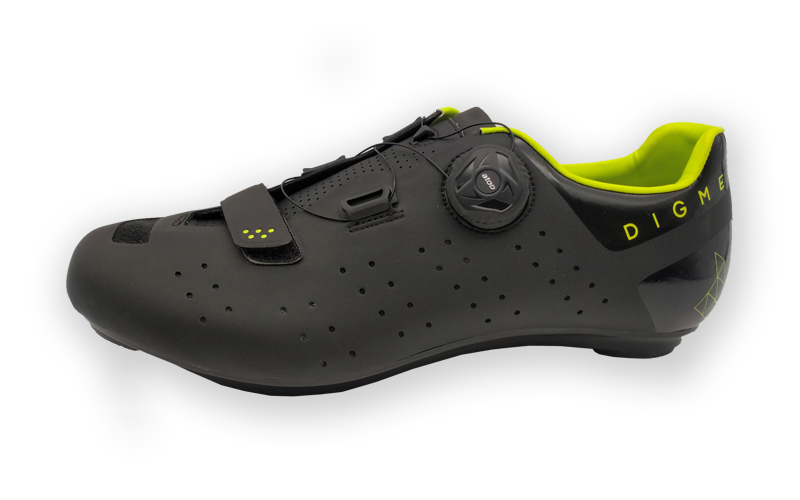 Yellow Jersey - furthest distance travelled across the 3 Stages
Green Jersey - most sprint points gained during intermediate sprints from Stage 2 and 3
Polka Dot Jersey - awarded to King of the Mountains for the highest average watts per kilo on the challenges across the 3 Stages
White Jersey - awarded to the best young rider. This includes all riders who are under 25.
Team Award - furthest combined distance travelled. Register your team of 4 in studio. All 4 members must ride together at 1 studio for the duration. Prizes awarded for Female, Male and Mixed teams.
Combativity Award - most 'gutsey rider effort' during each class.
SORGUES - MALAUCENE

26 JUNE - 2 JULY

The legendary Mont Ventoux features two climbs of the fabled classic 'the Giant of Provence'. The first ascent is a long 25km 5% gradient climb, then you'll have a fast descent before climbing along a slightly steeper 8% 15.7km winding route. Prepare for a 16min and 25min w/kg climbers challenge.
MURET - COL DU PORTET

3 JULY - 9 JULY

Your ride kicks off in Muret with two Green Jersey sprints followed by a 13.2km climb at 7% before a 10.5km downhill recovery leading onto the Col d'Azet-Val Louron. The Stage finishes with a steady 16km climb rising to 10% as you reach the finish. Prepare for 2 x 1 min average speed sprint challenges and 3 x 7min w/kg challenges.
LIBOURNE - SATINT-EMILION

10 - 17 JULY

The final stage is the classic - an all-out effort against the clock. A 31km time trial in the Bordeaux vineyards from Libourne to Saint-Emilion with an final sprint effort towards for the finish line. Prepare for a challenging 31min distance challenge and a final 2min average speed sprint finale.