These protein balls are nutritious, healthy and so easy to make - you can even get the kids involved. They're perfect for a post-workout snack on the go, and you can freeze them if you make a big batch.
150g porridge oats
1.5 scoops protein powder (we have used Neat Nutrition)
50g milled flax seeds
250g peanut butter (we have used Pip & Nut)
1 ripe avocado
1.5 tablespoons tahini
100g bar dark chocolate
Optional – melted dark chocolate, nuts, desiccated coconut to decorate.
1) Put the oats, protein powder, flax seeds, peanut butter, avocado and tahini in a food processor and blend until smooth.
2) Melt the dark chocolate in the microwave on a low heat.
3) Mix the melted chocolate with the protein mixture.
4) Stir until the mixture thickens and cools.
5) Take a teaspoon and scoop out a blob of mixture and roll into a small ball.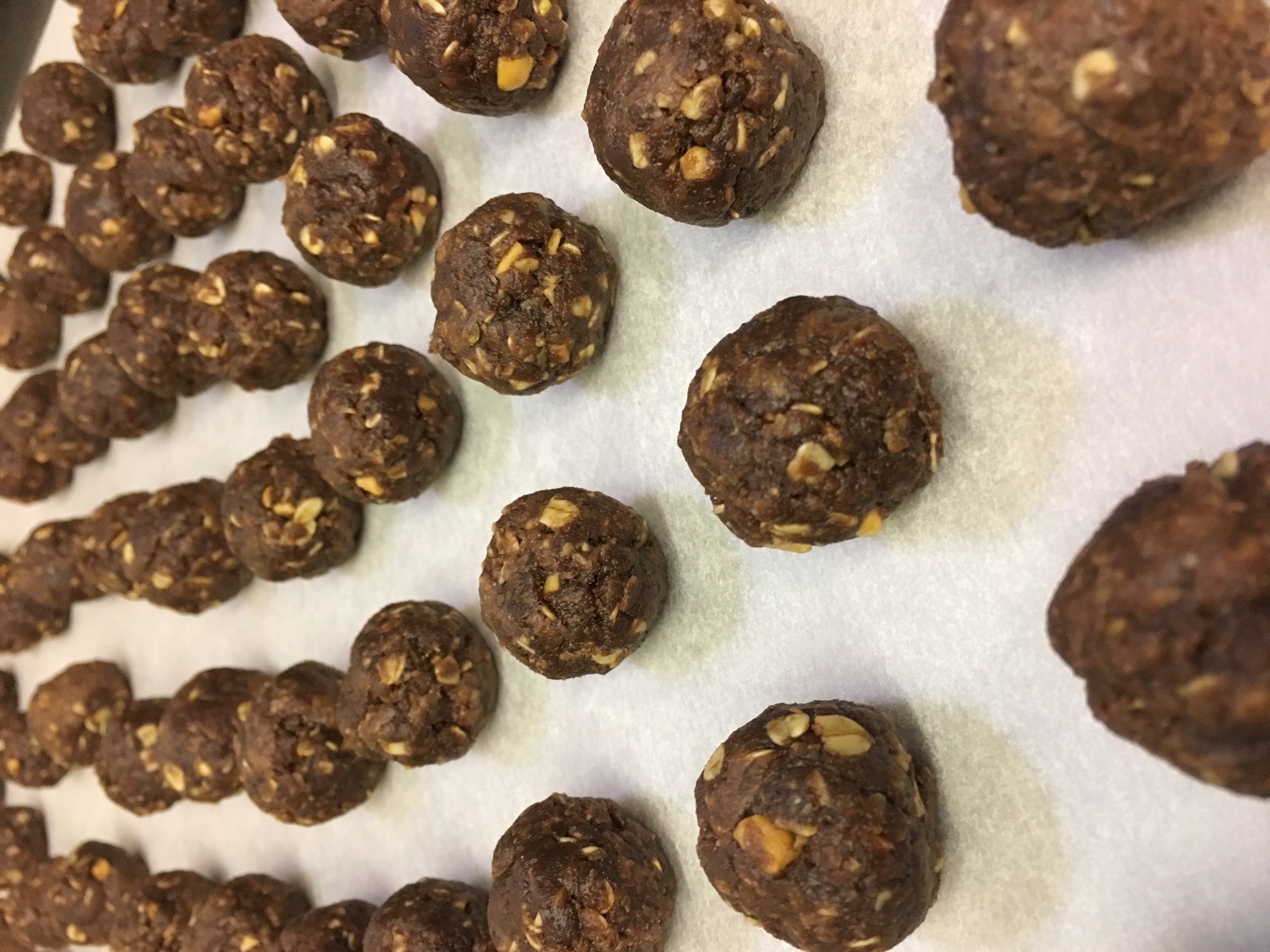 You can chill them and eat without coating if you can't resist, but if you want to jazz them up a bit you can dunk them in melted chocolate then roll them in chopped nuts, dessicated coconut, cocoa or chocolate shavings.
The balls freeze really well coated or uncoated, but just be mindful that with avocado in they won't have a long shelf-life – not that you'll be able to resist them for that long…