We don't know about you but our snack supply has dwindled quickly and the temptation to snack 365 times a day is real.
Social distancing has introduced an unprecedented sameness to our daily routine and yes – it's boring! And boredom usually equals unnecessary snacking.
But our friends at KIND are here to help! Instead of reaching for sugar loaded chocolate bars or biscuits – reach for a KIND bar. When it comes to snacking, KIND believe you shouldn't have to choose between tasty and nutritious. So they've brought both together, with recipes full of flavourful, high-quality ingredients.
And best of all, they're available to buy online and delivered straight to your door AND you can get 30% off all orders with code DIGMEKIND30 until the end of May.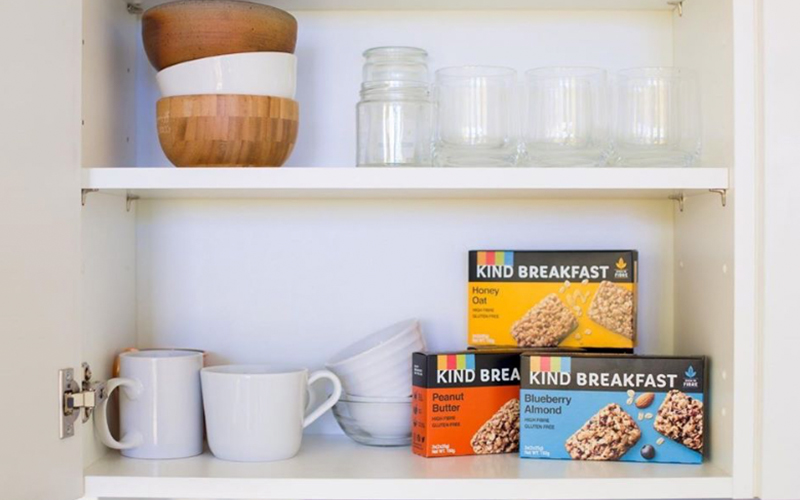 Weather you're an early morning grazer, elevenses fan or need an afternoon pick-me-up, they've got you covered with their range of breakfast, protein and snack bars.
Here's Team Digme's favourites:
Lorna, Digme Marketing & Events Manager
Blueberry & Almond Breakfast Bar
"I like to workout in the morning (currently addicted to Digme's 7.30am Live Cycle!) I can't stomach a full breakfast before doing cardio so these breakfast bars are ideal."
Ben, Digme's Head of HIIT
Dark Chocolate Nuts & Sea Salt
"I have a sweet tooth and this one hits the spot."
Laura, Digme's Head of Cycle
Almond & Coconut Bar
"I am definitely a snacker - I need the energy to get me through my classes. I love all of the KIND bars but my favourite has to be the Almond and Coconut bar - pure yumminess!"
Shop the full range of bars here.
Happy snacking!
Team Digme