With the exciting news that Yoga has launched in our Moorgate studio, right next door to the Barbican, we've caught up with the instructors that you need to practice with…
Andy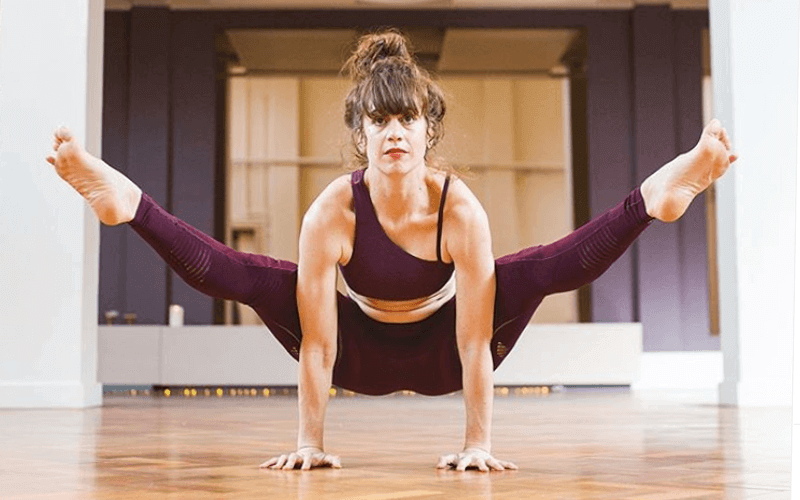 Andy found her love of Yoga back in 2002 when she moved to London after living in Ibiza, and now teaches a dynamic, fun and playful flow. To Andy, Yoga means 'taking care', not only physically, but mentally, emotionally and spiritually. Her main motivation for teaching yoga is to help others look after themselves and to show themselves a little love, when time allows. This world can be a pretty crazy place and sometimes everything moves a bit too fast around us, but yoga can be a wonderful way to slow it down and tune into ourselves, even for just a few moments.
Fun Fact: Andy was a professional gymnast, and she cartwheeled my way around the world with Argentina's National team. You may also notice that she wears multicoloured outfits – the more colourful and sequins the better!
Favourite pose: The Prasarita series but prasarita padottanasana C has a special place in her heart.
Tash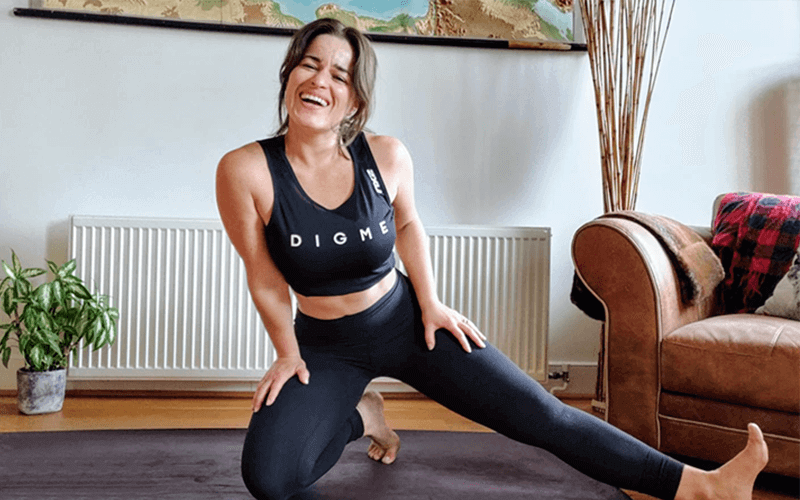 Tash got into Yoga when she was about 17 years old, and hasn't looked back! When she's not performing in the West End, you'll find her teaching and practicing Hatha, Power, Vinyasa Flow, Yin and Restorative Yoga. For Tash, yoga is about developing, nurturing and deepening her understanding of herself, both physically and mentally.
Advice: There's something so liberating about beginnings. No experience means no expectations. You have nowhere to get to and nothing to prove, just be exactly as you are and watch this path unfold one practice at a time.
Favourite pose: It changes all the time, but she love janu sirsasana for her lower back and hips, but she always love a good forward fold and a supine twist.
Elisa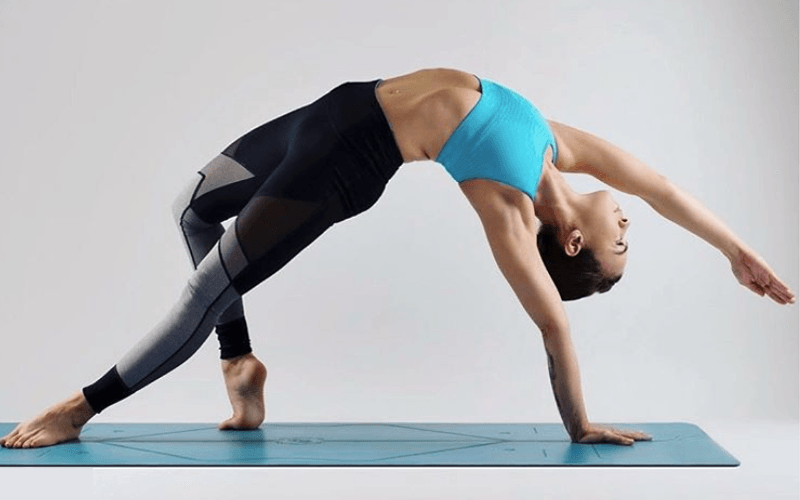 Elisa stepped into a yoga class at a local gym 20 years ago, and it was love at her first Downward Dog! She teaches a dynamic continually evolving practice which spans more than two decades of practice and experiences.
Advice: Practice with patience. The stretch and knowledge is a process of love and devotion.
Favourite pose: All backbends and inversions, but if she had to narrow it down - wheel pose and headstand
Ben H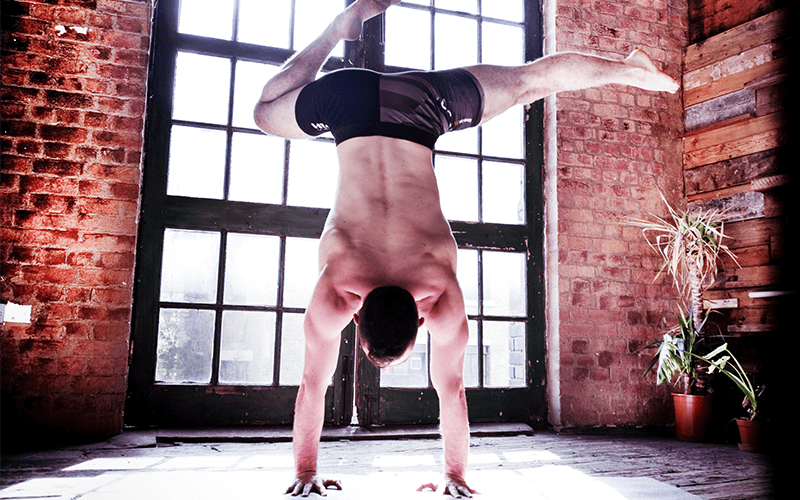 Ben got into yoga about six years ago and hasn't looked back. He teaches a functional and structured class, which is suitable and approachable for everyone. He's assured us that a total beginner could survive his dynamic class, and an experienced teacher could get something out of his beginners classes. No one gets left behind!
What does Yoga mean to him: It translates to 'union'. Union of body and mind. What we do physically is reflected mentally.
Fun fact: He's recently become fascinated by Hyenas after going down a YouTube hole.
Emily H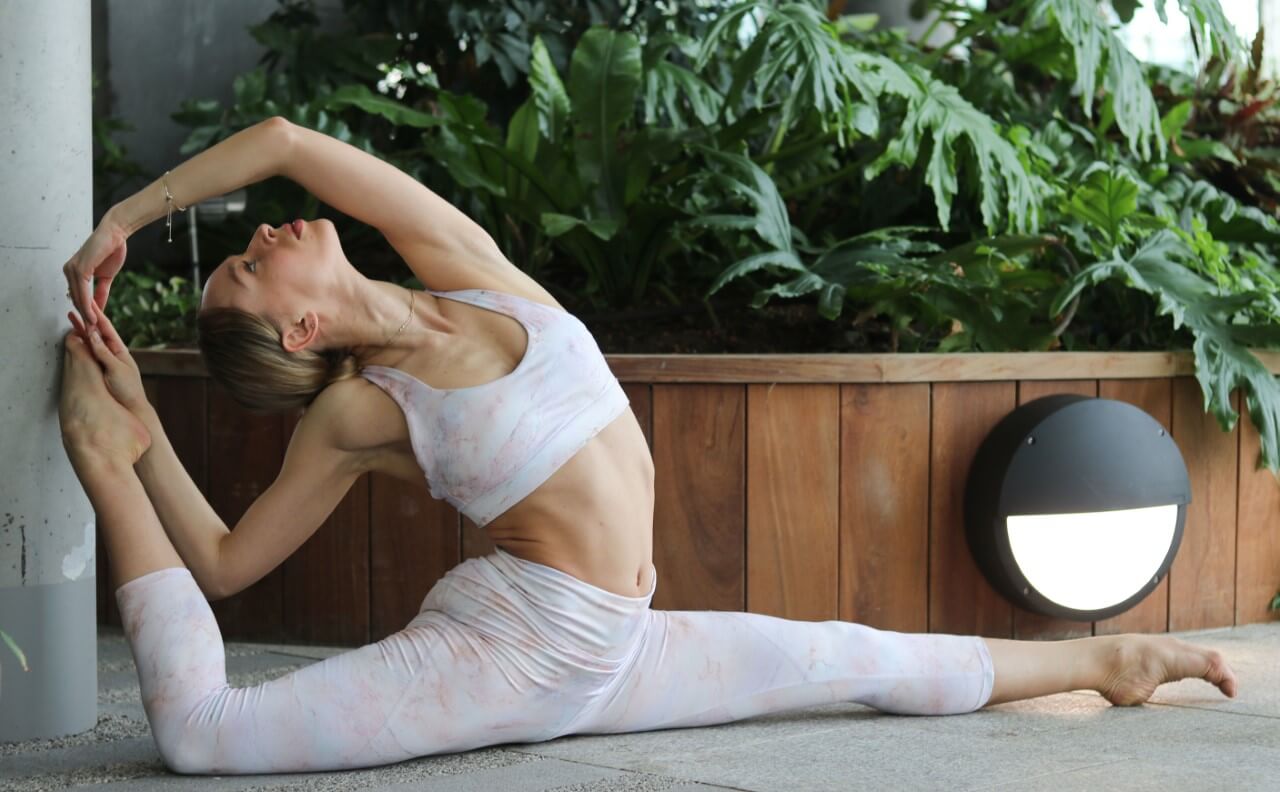 Emily H got into Yoga about six years ago to compliment her ballet and help her juggle the high demands of a dancer's life. Emily loved the healing and peace that came from practicing yoga, so she travelled to India to dive deeper into the meaning and philosophy of yoga.
Emily's classes are challenging but fun! She teaches a fluid vinyasa class and loves to help her students transform their posture, bring their awareness to their body and find their internal strength.
Advice: Take your time when you are a beginner - come with an open mind and be willing to learn. Try different types of classes - there's so many different styles of yoga, so don't be put off if you didn't vibe with your first class, it's completely normal, just try another one.
Favourite pose: Pigeon pose - it's such a deep release for the lower back and glutes.
Eithne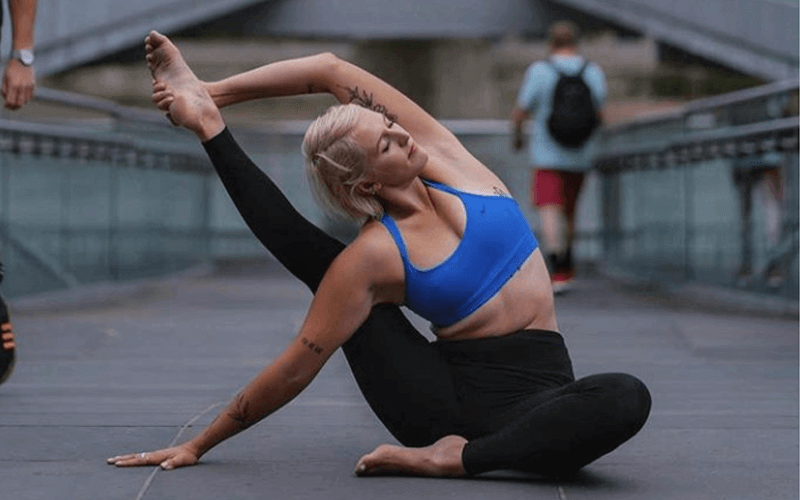 Eithne got hooked on Yoga four years ago whilst recovering from a dancing injury. After about 18 months of consistent practice, she took her training and the rest is history! For Eithne, Yoga is a place to get away from the responsibilities of life. To simply just move, breathe and find some peace and quiet in a room of like-minded people.
Eithne teaches power, flow, restorative and yin yoga - great types of yoga for injury recovery, back or join pain.
Fun Fact: You may be able to spot Eithne in the last Harry Potter film. She played an extra and filmed for about 6 months to appear in one scene for about 3 seconds!
Advice: Show up to practice, not to perfect - all you need to do is be yourself.
Please join us in giving them a big warm Digme welcome. What better way to welcome them to the Digme team than joining them on the mat for a flow? Click here to book.