We're big ice cream fans over here at Digme and whilst we've got a bit of time at home we thought we'd try and make our own! Digme instructor Libby is a bit of a foodie so we tasked her to create two no-fuss recipes that:
Do not take forever to make and do not require an ice cream maker
Are not filled with a bunch of bad ingredients.
And boy did she deliver - and they're oh-so-easy to make, too!
Chocolate Nice Cream
This healthy chocolate nice cream recipe boasts the same creamy deliciousness of traditional chocolate ice cream without all those fillers. Plus, it's dairy free and ready to eat in less than 10 minutes. Dessert is served!
1 frozen banana
1/2 cup frozen mango
3 tbsp natural yogurt
2 tbsp milk (any type!)
1 tbsp cacao
1 tbsp maple syrup
1 tbsp nut butter (peanut works well!)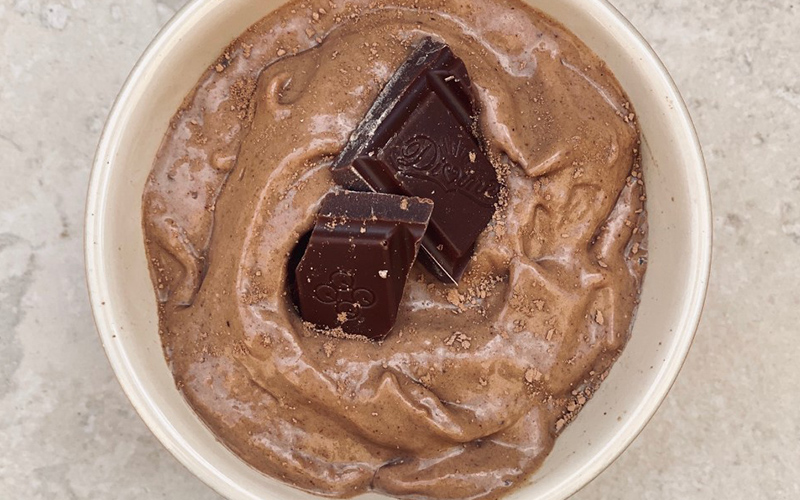 Berry Sorbet
This low sugar berry sorbet is a clean and refreshing treat that will keep your sweet tooth satisfied in a berry delicious way!
1 frozen banana
1 cup mango
1 cup berries
2 tbsp milk (any type!)
1 tbsp cacao powder (or chocolate powder)
1 tsp maple syrup

Method for both:
Place all the items in your blender. If it's not super powerful, leave the frozen fruit on the side for a short while to soften first.
Blend until a smooth consistency, if it sticks add a touch more milk.
Serve topped with your favourite ice cream toppings!