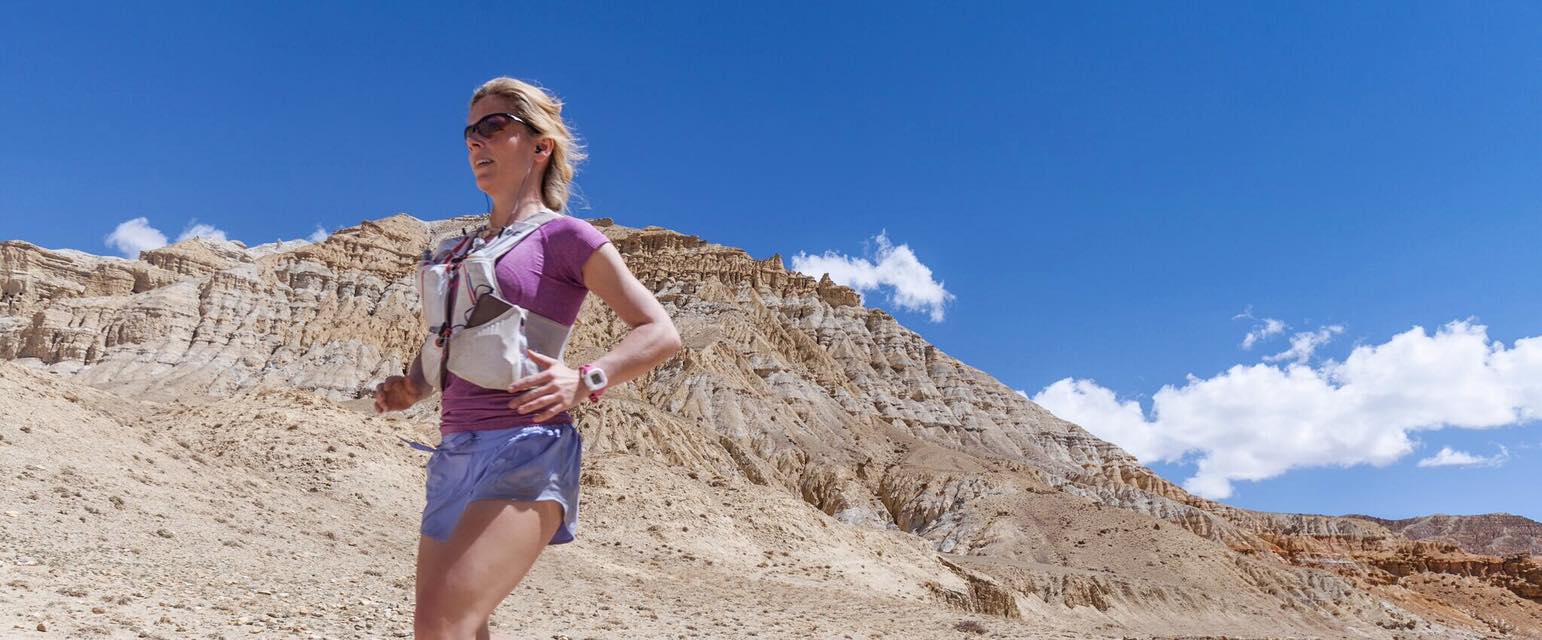 Richmond regular Jo Elliott trained at Digme Fitness three to four times a week to prepare for a trail running event in the Himalayas last month. Read on to find out how her epic trip went.
The Mustang Trail race is an eight-stage trail running challenge through the wild landscapes of Upper Mustang in Nepal and it's easily one of the best and most memorable experiences I've ever had.
In total it's just under 200km (each stage roughly 15-30km) and the altitude varies between 2,900m and 4,300m (9,500-14,100ft) with 8,200m (27,000ft) of elevation change.
I can't recommend it highly enough. The race was as much a run as it was an aesthetic and cultural experience passing through some of Nepal's most historic and beautiful locations.
Set amid some magnificent mountains ranges - Annapurna, Dhaulagiri and Nilgiri to name a few - we stayed in the palace of the former Royal Family of Lo, visited caves where Buddhist holy men had meditated for years, visited 800+ year old Buddhist temples and spent three nights in Lo Manthang, the mud-walled former capital.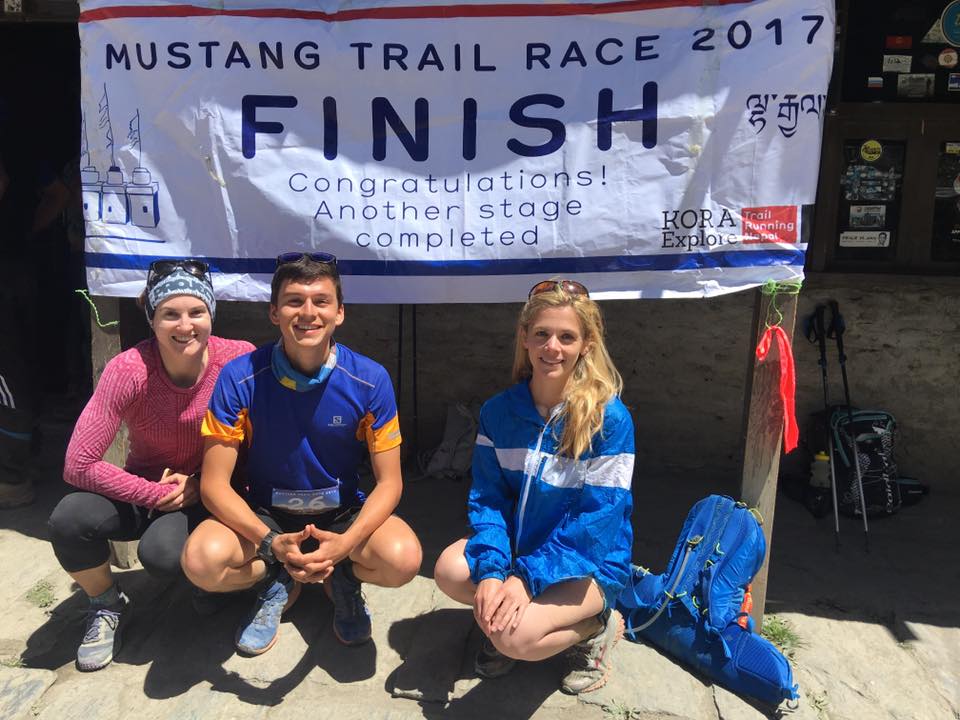 However, it really was the people who made this trip - from Richard Ball & Lizzy Hawker @Trail Running Nepal who looked after us so diligently to the locals who welcomed us into their homes to the pink ribbon gang (runners) I shared the trails with.
It really was a once in a lifetime experience.
I don't think I could have achieved the overall time I did, running relatively consistently day after day, amongst some very strong and seasoned runners, without all the training I did at Digme Fitness in preparation. The benefits of indoor cycling are hard to beat. It's a full body workout - cardio fitness and strength training from head to toe.
Despite some really tough days, some seriously steep climbs and being at incredibly high altitude where the air is so thin, I was surprised how well my body adapted each day. I believe that building up resistance and overall strength in this form of training really helped my overall motion control and stability.
From all the classes, I felt stronger in my core, glutes, legs and even my upper body which paid off for all the technical climbs and pole work. I was one of few who, whilst pounding up and down many a rocky trail path, managed to finish completely injury free, thankfully.
Mentally, I also felt well equipped to push through the barriers. When the going got tough I knew the drill - work hard, keep going and rally up a bit of good humour with fellow mates along the way! (Thanks to Dan and his instructor team this work ethic is well and truly tattooed on my brain now).
In all seriousness, the scenery was so majestic and inspiring it was difficult not to give everything you had to give on this trip.
After such an epic journey, when all I had to think about was the next section of the race, in another beautiful part of the region, with a bunch of new found trail mates, it was a bit of a shock to the system to land back to normal life in London.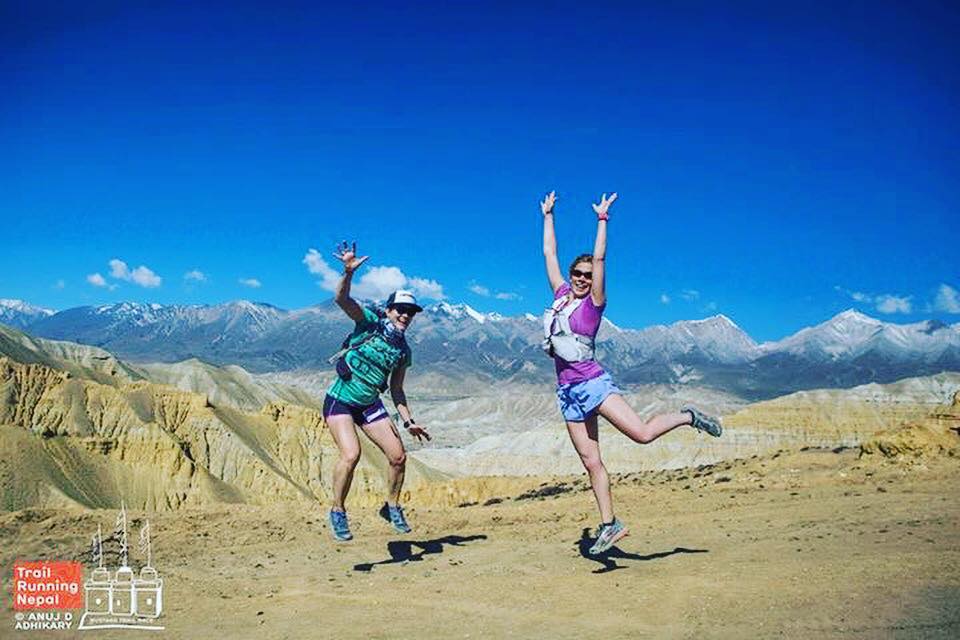 However, I've just started a new job in the City which is a fresh new challenge. AND I got back just in time for the opening of the new Moorgate studio which is right next to my office...hooray! I'm even in the process of organising a Digme session for my next work team social!
The adventure travel bug has really set in now so a few more plans are under way for the coming months involving some running and cycling!
Thanks again Digme for the ride - I dig you!