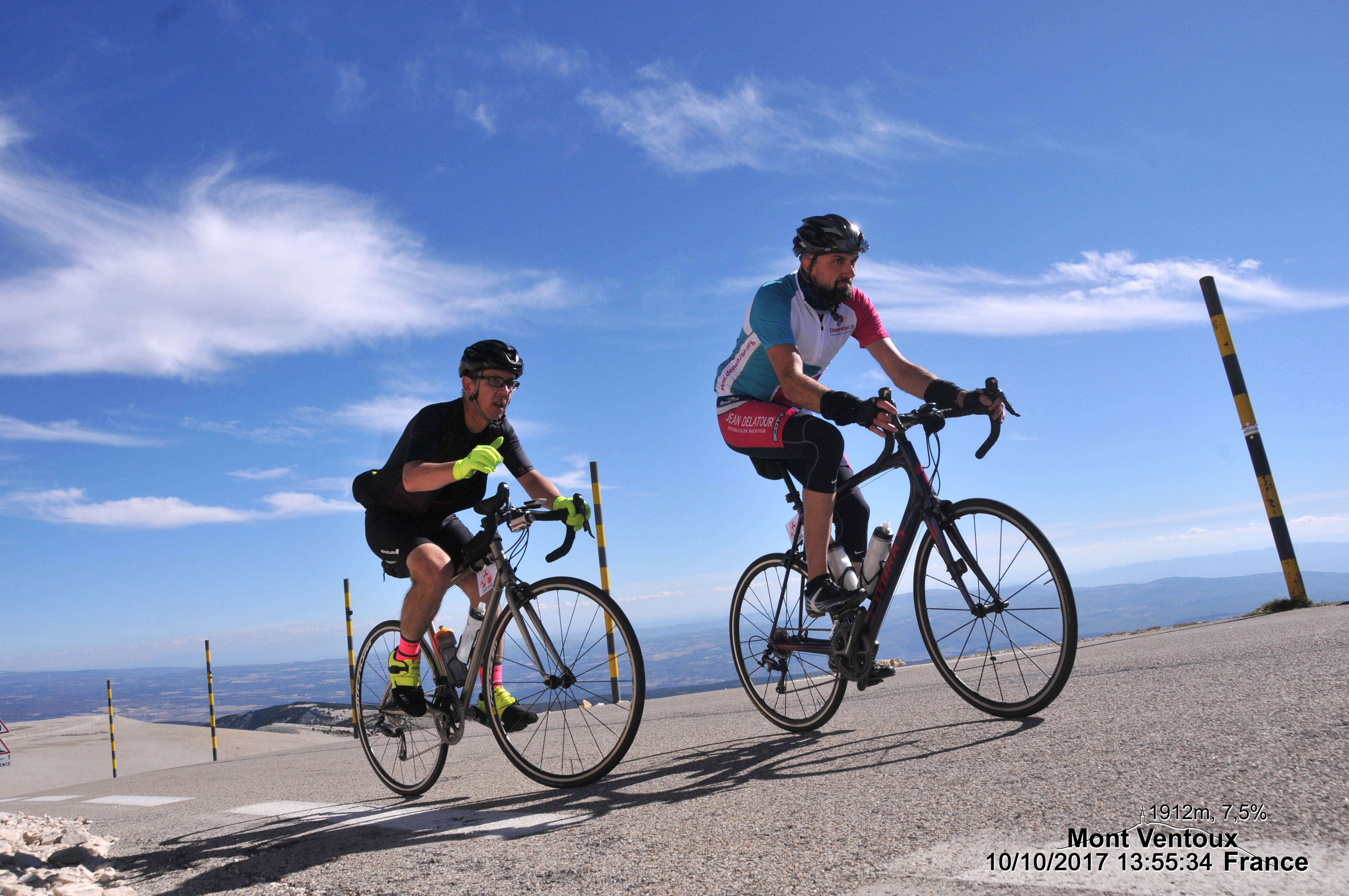 Earlier this month Richmond rider Mark Bass travelled to the cycling Mecca of Mont Ventoux in Provence, where the challenge of climbing the great peak lay in wait.
Despite being unsure how he'd cope with the gradients and the elements, Mark not only reached the summit once, but joined what's known as the Club des Cingles de Ventoux after cycling up it three times in one day from all directions.
Here he explains how Digme's support and encouragement helped him tick of another of his 2017 goals…
I'd booked the trip to Ventoux and knew it included the option of doing the climb to the top three times, but from the outset I said I only wanted to do it once.
The week before I left I started thinking maybe I should give it a go, but it wasn't until the night before when I did a recon mission that I decided to go for it.
I went about 5km up one of the routes and my legs felt great. I felt strong and it was so beautiful that I knew I'd get to the top once, so I thought why not try the whole challenge and do it three times, seeing it from different angles each time.
To put it into context, each climb is about ten Leith Hills. The first two climbs are 21km with an average gradient of 7.5%. The third is longer but gentler with a bit of a sting in the tail. It looks harder on paper than it is, though. The scenery was so stunning, it made it easy. It was such an incredible buzz.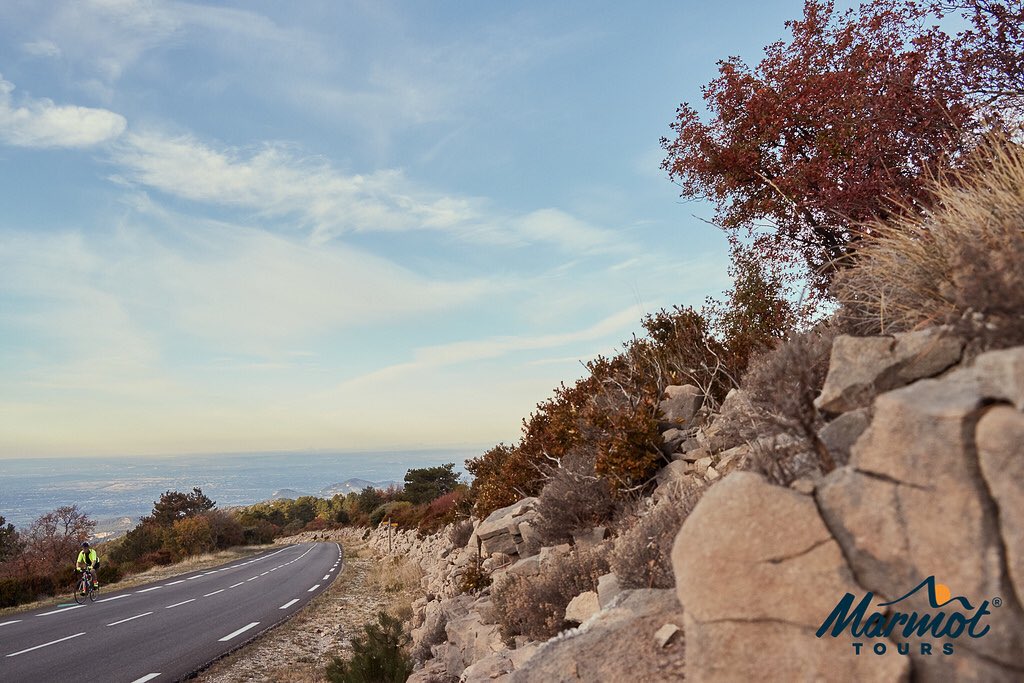 I took it really easy for the first one and just kept my legs ticking over enough to keep the bike moving. I kept stopping to admire the views. The adrenalin kicks in, and it was fabulous at the top, truly spectacular. Then you realise you've got to do it twice more.
As for the downhill….! It was 30-40 minutes very fast, and I was freezing cold – it was only four degrees at the top.
The next two climbs were no less spectacular and by the end I was well and truly exhausted. It was tiring but exhilarating.
The trip was organised by Marmot Tours and the support was fantastic. We had two guides in vans who provided nutrition, water, mechanical support, looked after our extra layers and constantly looped back and forth amongst the riders. This was really important. It was also their briefing the night before that helped convince me to have a go, partly because they said we could bail out at any time!
You get a really nice personalised medal for doing it, with your Club Cingles number on it and you get your name on the website too. The statistics show that England is third in terms of challenge completions with about 1,800 men and just over 100 women named since it began in 1988.
What surprised me was actually how achievable it was. Beforehand I thought a ride like this was only for elite cyclists, but really anyone can do it. I used this video of someone going up Ventoux on a Boris bike to give me confidence! But really I didn't need to worry – it was easily within my reach. I would say to anyone, they must cycle in the high mountains – it's a fantastic experience.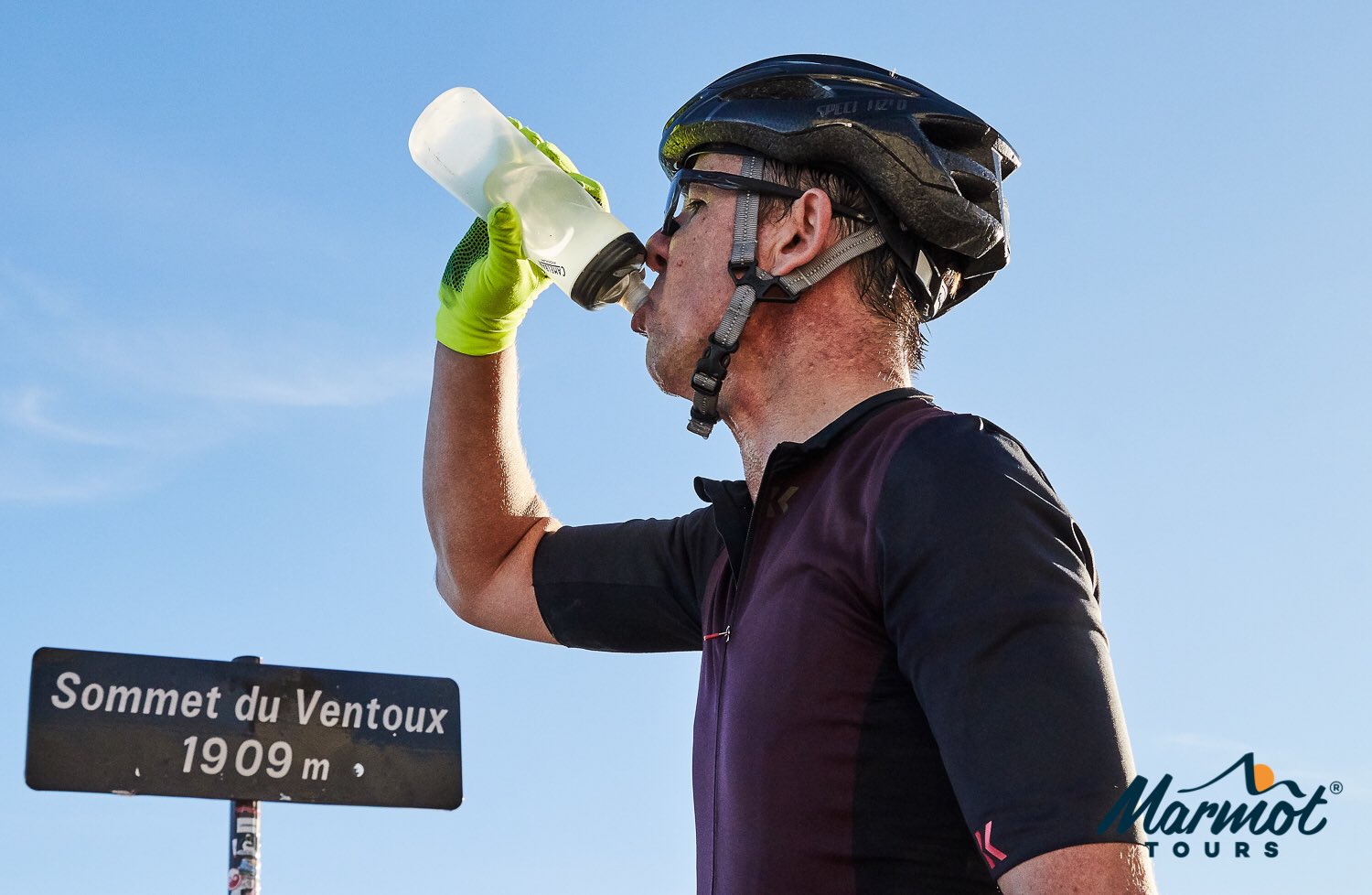 I've lost 14kg since I started cycling, mostly during summer 2016, and around October time I realised I needed something over the winter so I didn't put it all back on again. I'd got stronger and lighter so I was doing quite well on hills. I actually quite liked them!
I tried out a few spin classes in London, but they were pretty standard and I found them boring with instructors who weren't particularly motivating.
Then I came to Digme and loved it, and the second time I came back the staff on reception greeted me by name. I remember being surprised and impressed – it was a little thing but made a big difference.
I did the same class for four weeks, then when I missed it on the fifth week, I received a tweet from the instructor asking where I'd been. It was a nice feeling to know that I was part of something and they'd missed me when I wasn't there.
That's one of the great things about Digme – the friendliness and sense of community. I also love the data and how it lets you track your improvements.
It's important to mention that no matter how many miles you do around Richmond Park or the Surrey Hills, it's impossible to do structured intervals on the road. I think Digme sessions played an important role. More than once on the ride I was sure I could hear the voice of Dan, Kevin or Sophia – they were in the trees!
Next year is my 50th birthday and I'm hoping to do a trip to the Alps or Pyrenees, possibly around the same time as the Tour de France. Watch this space…