We are celebrating International Women's Day by sharing some of our greatest females inspirations! We've been on a mission to empower all women through fitness and beyond since we started, and we from front of house to head office, and our community of course, Digme is run on a healthy dose of girl power!
Caoimhe - Founder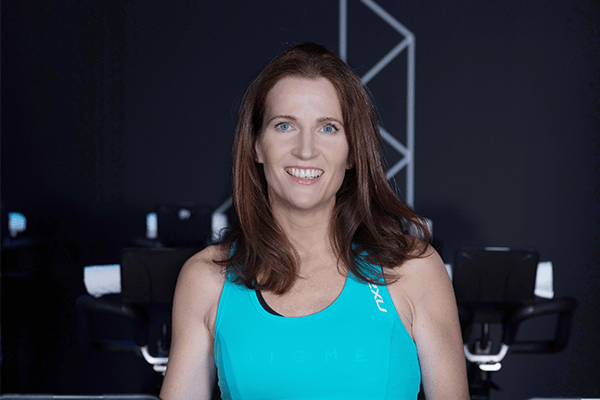 I've been inspired by so many wonderful women, it was very hard to choose one. I decided to focus on the world of fitness as this is the stuff that motivates and excites me on a day to day basis, the space in which I have chosen to work, the thing I do to relax.
Chrissie Wellington's story is a remarkable one for me. She had no ambitions to become a professional triathlete and didn't even discover sport until her early 20s, but went on to become the greatest female endurance athlete in the world.
Chrissie tells a wonderful story about her first super sprint triathlon – she borrowed a wetsuit and didn't realise it wasn't one for swimming in until it flooded in the race and she had to be rescued by kayak. But whatever she lacked in understanding of the sport of triathlon, she made up for in drive and determination. She caused an absolute sensation in the sport in 2007 when, in her first year as a professional, she won the prestigious Ironman World Championship at Digme Beach in Hawaii at her first attempt!
She continued in this vein and at the peak of her career, held all the world records in her sport, often winning races by half an hour. She didn't just set out to win the ladies' race though, she took on the guys too, outperforming many of the top male athletes and pushing her body to feats no one thought possible. Following her retirement from professional racing, Chrissie started to work as Global Lead for Health & Wellbeing for parkrun and she also became a mum.
When I started racing Ironman events after my first, inspirational visit to the World Championships, Chrissie was a huge inspiration to me. As they say in Ironman, "anything is possible" and Chrissie showed this. I've been lucky to meet Chrissie on a few occasions. I found her to be very generous with her advice and wonderfully encouraging of others. And she always smiles.
Emily - Instructor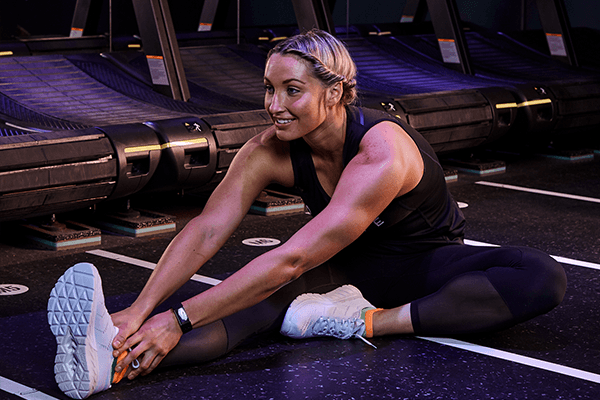 My inspirational woman is Carla Devlin. She represented Great Britain in the Women's Rowing at the 2008 Beijing Olympics, and more recently was on the TV programme SAS Who Dares Wins. Carla is an athlete, a mother of four, a cancer survivor, a business owner and a carer for her sister.
Carla finished second most successful female in SAS Who Dares Win, despite being the oldest woman in the competition and being just 7 months after being told she was all clear! She has shown me that there is absolutely nothing you can't do if you have the will and the determination.
Hannah L – Instructor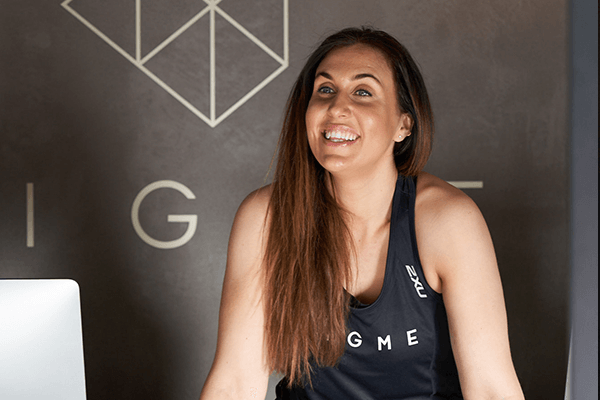 One woman who has inspired me in a huge way is my wonderful friend and fellow Digme instructor Ban Hass. Ban is an incredible instructor! She's dynamic, powerful and inspirational, which is everything I aim to emulate in my own classes. It was riding Ban's classes many years ago that inspired me to reconnect with cycling and become an instructor again, which has since taken me around the UK and beyond. I am hugely grateful to her - I simply wouldn't be an instructor now without that inspiration.
Rosie – Instructor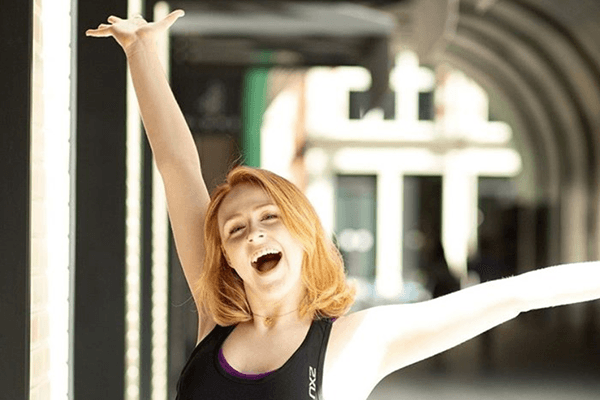 My Nana is the most inspirational person I've ever known. At 87 years young she still takes pride in her appearance (nails, hair, make up, the lot!) and always puts others before herself. She is the world keenest bargain hunter and should win an award for the fastest street walker above the age of 80 and the most persistent feeder. She's my hero and my favourite human ever. She's also put in a special request for Digme spin classes for the over 70'!
Rebecca – Sales Director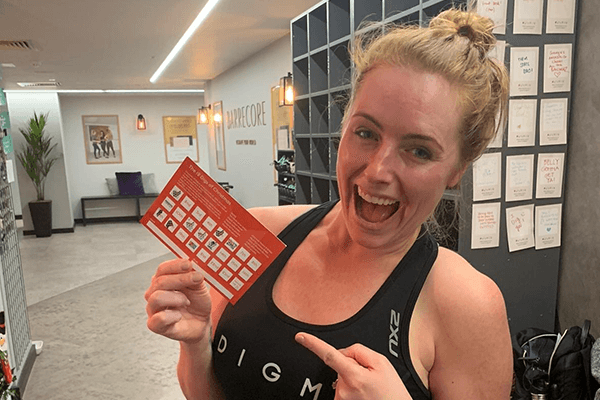 Sheryl Sandberg is a real inspiration to me. She's the author of the book 'Lead In : Women, Work, and the Will to Lead' which is such an empowering read. For those of you that haven't had a chance to read it, when she graduated from University, she took a job at Google, which at the time paid significantly less than the jobs that her friends had taken. She has gone from being one of the first employees at Google to now the COO of Facebook, and she speaks about careers not being as simple as a ladder, but more like a jungle gym, where you may need to take sideways steps to reach where you want to be. Throughout her book, she talks about body language and encourages women to put their opinions forward which I've really tried to take forward in my career.
Annie – Instructor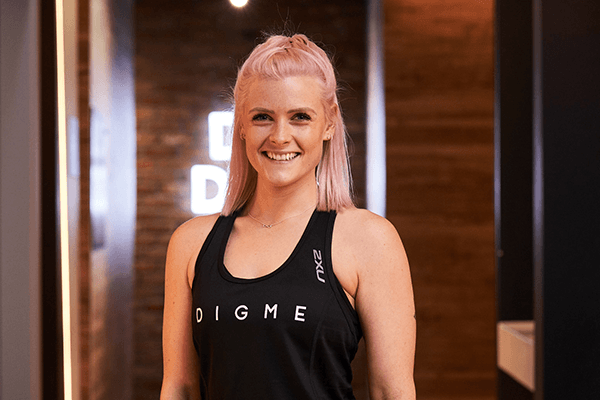 I'm inspired by the incredible women around me that come to classes. Some have full time jobs, some are full time mums, and some are dealing with things, and they still show up each week and give it their all. Everyone is on their own journey, and I feel privileged that by doing this job, I get to be a part of that journey, whether it's for fitness, mental health or just for some fun. I get to see them week in, week out, and I feel part of this journey.
Julie – Instructor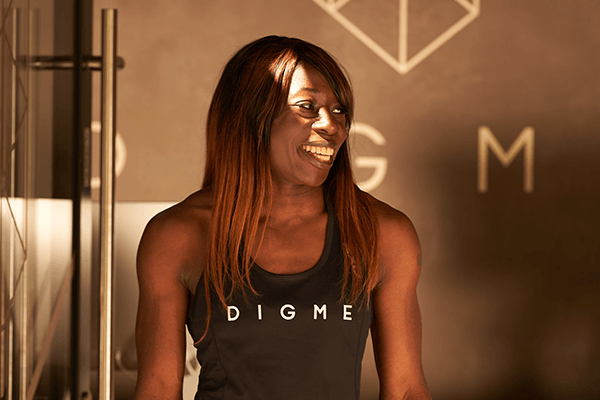 One of the women who inspires me is called Ernestine Shepherd, an 83 year old African American who is still an active, albeit no longer competitive, bodybuilder.
Ernestine started training and developing her physique to compete late in her life, after suffering a family bereavement. She inspires me because she turned a tragic event into something positive, making her get up and do something in order to help stay healthy both physically and mentally. She shows that it's never too late to make a change!
If I can still be working out and looking half as good as Ernestine when I'm 83yrs old, I'm definitely doing something right. She is such an inspiration to people of all ages to keep moving and motivated.
Leone – Head of Cycle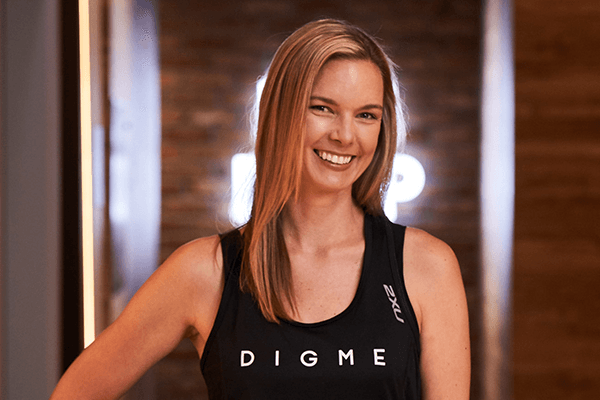 From a very young age, I have been most inspired by women who rejected conventional notions about our capabilities to succeed, particularly in what have been historically considered "male professions." I am inspired by women who could see through the glass ceiling to reach for their dreams. Some examples include: Oprah, Ruth Bader Ginsberg, Madeleine Albright and Margaret Thatcher, among many others.
Zaneta – Instructor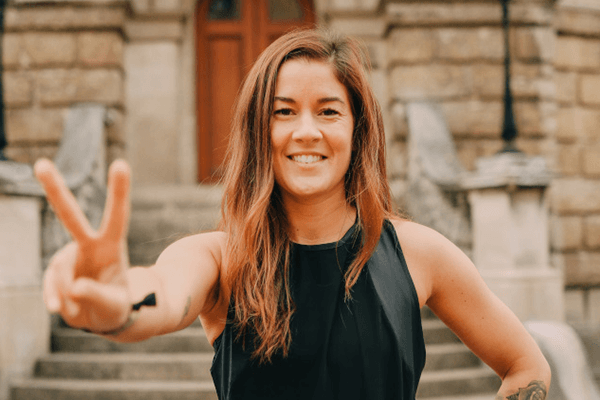 There are countless women that inspire me on a daily basis. From my friends to people in the public eye, I can always find something inspirational.
My number one inspiration will always be my mum. I have been living away from my family for about 10 years now, and my mum was always my biggest support and always believed in me. She is incredibly kind, funny and smart; making me very proud to call her my mum.
Emily – Instructor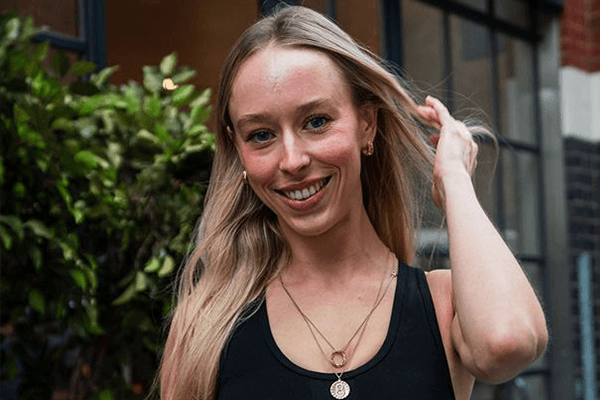 There are many women who constantly inspire me, and they all have similar incredible qualities.
- The ability to act from a place of love;
- The belief that a genuine, authentic, pure connection is far more meaningful and impactful than a forced relationship;
- They go after what sets their spirit alight, knowing that that's where true happiness is;
- An emphasis on self-development and healing;
- They offer their wisdom, learnings and help to anyone who is genuinely open and ready to hear it knowing that there is enough room in this world for everyone to thrive.