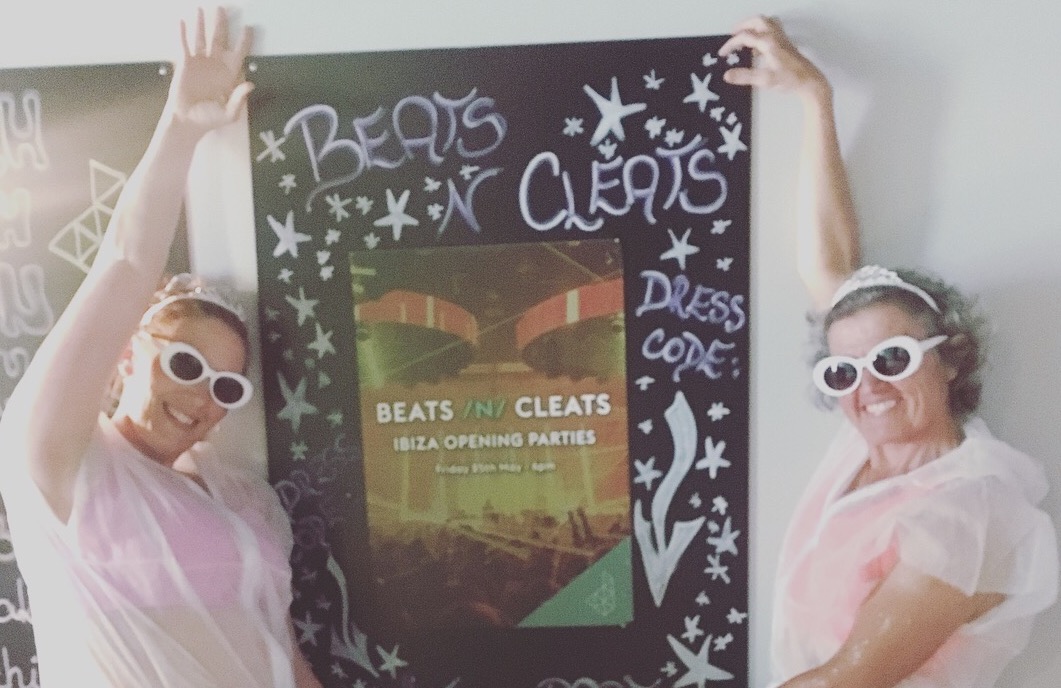 Alice and Emma are the fun-loving pair often seen in the wackiest fancy dress outfits at Beats n Cleats! They've become part of the furniture at Digme Oxford and we've loved following their escapades as well as their fitness journeys. They spoke to us recently about how the studio has changed their lives...
Q: Did you know each before Digme?

Emma: No. We've become good friends – when Alice isn't being silly anyway!
Q: How did you first find out about the studio?
Emma: On the radio on Jack FM.
Alice: Gareth was a PT at Nuffield Health and told me about Digme when it opened.
Q: What was your level of fitness before you joined, and where did you work out?
Emma: Better than a snail, slower than a race horse. I had a good level of fitness having been to Boot Camp for six years, but the number of repetitions changed and were unrealistic to do without losing form.
Alice: I was at Nuffield Health so had a good fitness level but it was very controlled and I didn't do any classes.
Q: How has Digme impacted on your life?
Alice: It's been fast, furious and fun (Gareth is often furious/despairing with us!!)
Emma: We proudly confess to being Digme addicts! We have a true community here in Oxford. New friends, support (Gareth watched the Blenheim Triathlon recently to support Julie and Lindsay), fun, family occasions and birthdays. The staff and instructors are always keen to help and join in – whether that's supporting our video antics, hiding us behind the counter (they haven't locked us in a cupboard yet but they'd love to!) or their incredible knowledge to help with our fitness development.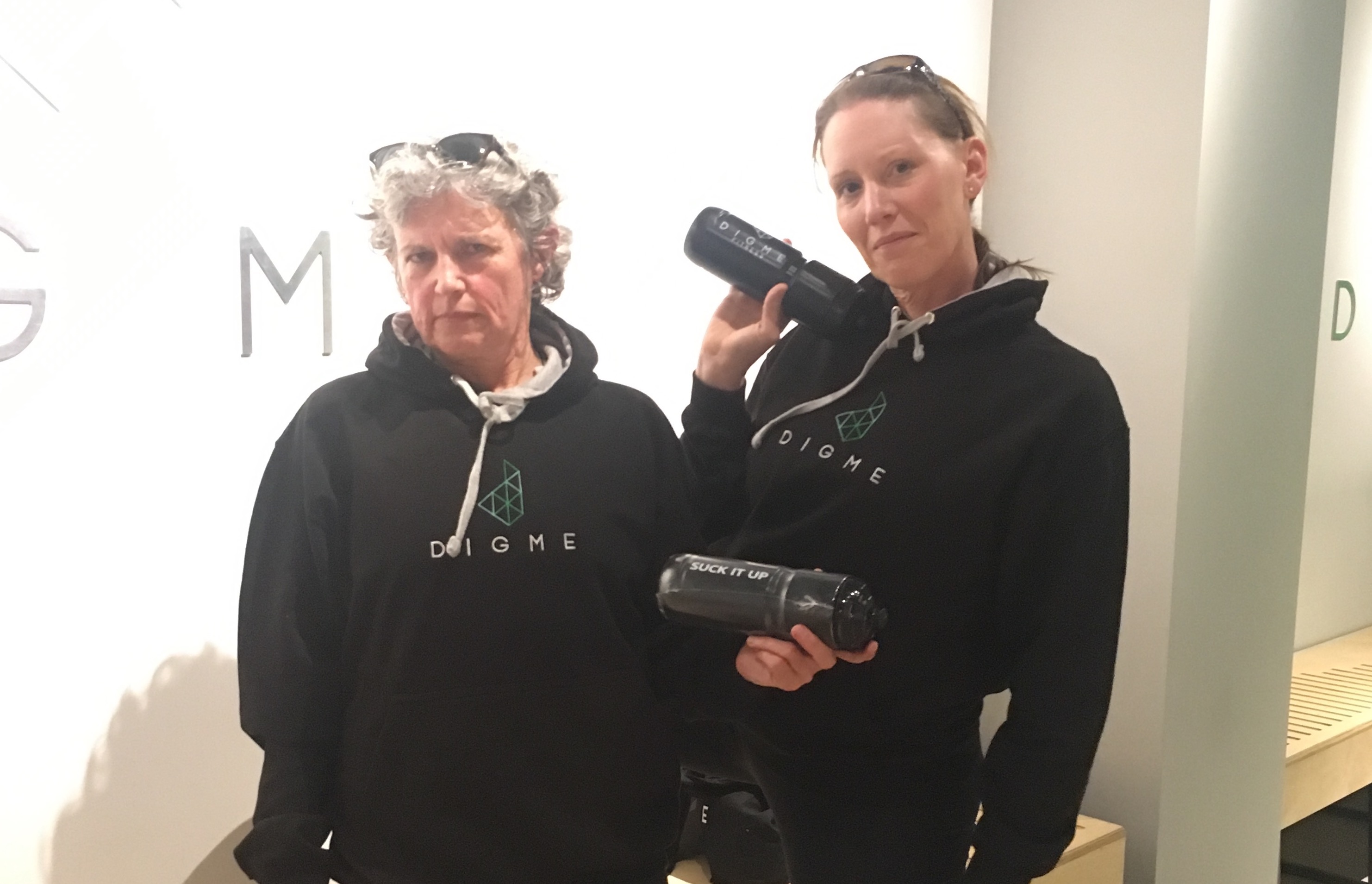 Q: What tips would you give to anyone looking to start exercising?
Both: Find something to you enjoy, don't be intimidated, don't wear hot pants please, wash your kit and wear a smile. At Digme we all work to our goals but instructors and members support you to get there too.
Q: What's your favourite Digme class and best instructor?
Both: Impossible to answer this one! All the instructors have their own styles and flair and are 100% professional. We love them!
Q: What's been your favourite moment?
Emma: There have been so many funny moments this year. Superheroes Beats n Cleats, Zaneta jumping out of the studio onto the wall, Gareth telling us off for writing on the pavement outside the studio, pushing Alice around in a laundry bin. We have a bit of banter in classes but we truly do work hard. The instructors are so caring that if we aren't in class they follow up to check we're okay.
Q: Sounds like the fun is as important as the fitness?!
Emma: We're super keen on achieving and stepping up to the challenge. We just tend to push the boundaries and twist and turn these into a bit of fun along the way, coming up with all sorts of ideas. Apart from the costumes we come up with, our videos are very much spontaneous. There isn't any planning behind them – we just go with the flow and laugh along the way.
Alice: We truly respect Digme. It has changed our lives for the better – and believe it or not our body shape and definitely our fitness, too. This can only mean one thing – we're going to be around for a loooooooooooong time coming!