Katie's fitness journey, in her words
It was March 2020 and about 2 weeks into the first lockdown when I had a moment of complete clarity. The pandemic had slowed everything down and it gave me space to reflect and breathe properly for the first time; I was finally off the endless treadmill of the school run, commute, full time job and getting home late ….
So I started walking in Bushy Park by myself. Initially, my walks were about 45 minutes long but as the weeks and months went by, they increased in length to the point where I was walking all day and taking the children on ridiculous all day coastal walks or doing 53,000 steps in a day. I dragged friends on walks from Teddington to Waterloo and my children patiently joined me and never complained! Prior to Covid, I literally had no time to do anything and certainly no time focus on me.

Walking could only get me so far, so a year ago I started twice weekly PT sessions and then on 17 November 2021, I did my first Digme spin class with Richard in Fitzrovia. It was the first time I had ever been in a spin studio. I had a free 2-week trial and went literally every day. The game changer though was joining Chloe's #FunFriday in Richmond. I met the 'naughty crew' for the first time and instantly knew these were my people! I was completely energised and from there, I have probably only missed a handful of days; Christmas closure and a couple of days here and there.
At the end of the introductory offer period, it never occurred to me not to do anything other than the unlimited membership and I have been riding almost daily ever since.
The first 200 rides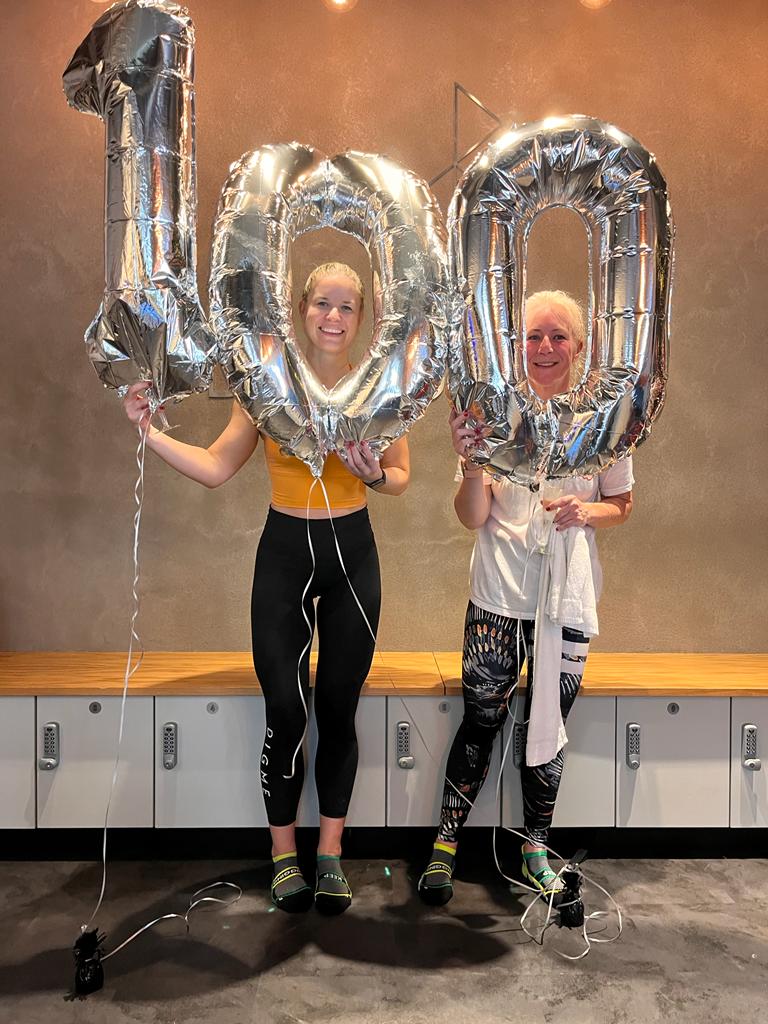 Early on, two Richmond regulars, Pete and Ian, were completing the Digme Centurion challenge of riding 100 classes in 100 days. On 28 December 2021, another Richmond regular, Myke, announced he was taking on the Digme Centurion challenge too, and I realised that I only had a few days to make up and could probably do it too. My thinking was that if he could do it then there was no reason I couldn't, not quite realising how much he did already. Dany then also joined in and the three of us ploughed on and completed 100 in 100 in March 2022. I then persuaded Myke to carry on with me, so we did 200 in 200 and that's where I really got into the routine of doubling up and doing 2 classes a day. We smashed that relatively easily.
The Ukraine War
The war in Ukraine had started and Digme hosted some events to raise money for the Ukraine Humanitarian Appeal. Inspired by their fundraising efforts, I decided I'd like to do something to raise sponsorship for Ukraine too. I did a 5 minute calculation on the back of an envelope and thought it would be a pretty good challenge to do 365 classes in 265 days taking it from 28 December. Understandably, Myke saw sense and didn't join me. I estimated (turns out badly!) that I needed to average 13 classes a week so I committed to 2 classes a day with just one on a Sunday with Karen. And I've been doing that ever since – slightly overshooting on my target of 365 classes. I'll have done 440 classes in 265 days, finishing tomorrow on Sunday 25 September in Karen's 11.15am class.
Favourite Instructor?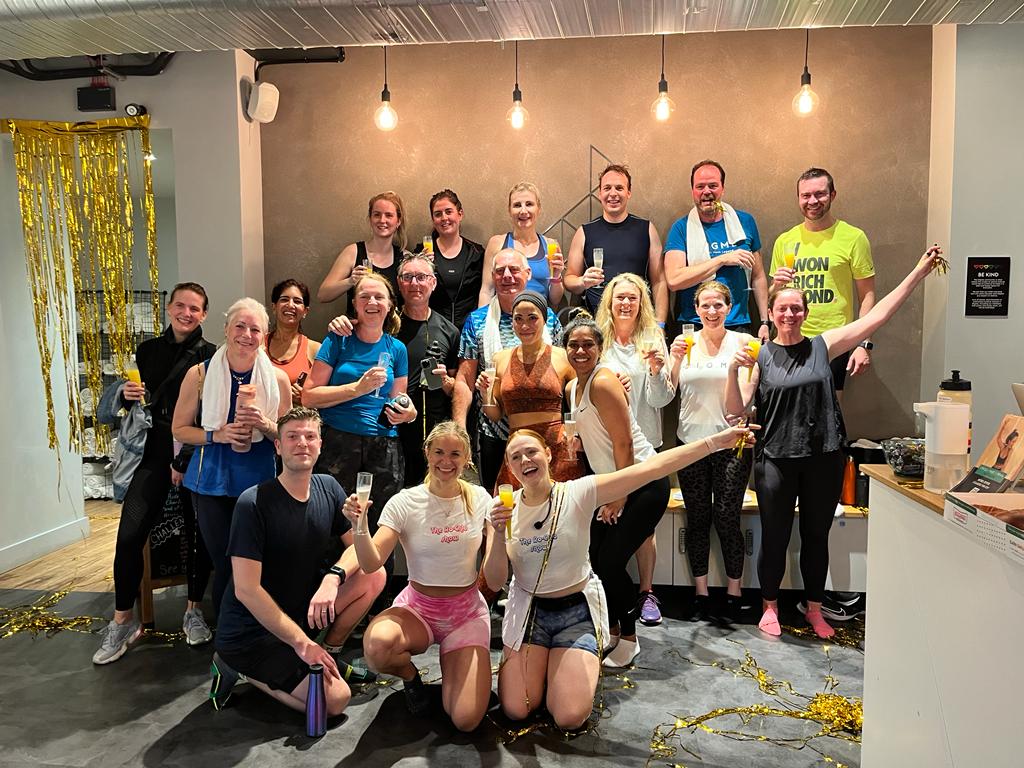 Instructor wise, I genuinely love all of them. Ban's Monday evening spin class in Richmond really challenges me because it's unpredictable (and one challenge can actually be done three times but is only considered one!!), a double Dan on a Tuesday morning kills me in the best way, I love Frances' music, I've got into Perform classes with Jack, Chloe's classes are full of ridiculous fun of course but somehow we still work hard, and then there's Karen. Karen is just a superstar in my eyes and there could only be one instructor that I would want to finish this challenge with. We both love Hip Hop and I would literally try and work around my entire schedule so I could make it to her classes.
I still do two PT sessions a week but I've also added in two strength classes and a hot yoga class on a Sunday morning before Karen's class. I've never drunk so much coffee and washed so much gym kit but I've also never felt stronger, fitter, more positive and happier before either. And, really importantly, I've made some life-long friends along the way.
What next? I think there's still about 7/8 classes that I'd still like to do each week!
How can you support Katie?
If you would like to sponsor Katie as she approaches the end of her crazy challenge for Ukraine, you can do so here!
You can connect with Katie on Instagram, @katie.davidson.792