By Geoff Bamber, CEO, Digme Fitness
The overall fitness market continues to grow at a healthy if unextraordinary rate. However, while it is a warm sunny day on the surface, the overall market rate of growth disguises a seismic shift going on underneath the surface.
The rise of budget gyms at the low end of the market is now well known and understood. The two market leaders, The Gym Group and Pure Gym, have now established clear market leadership and continue to grow at very handsome rates, gobbling up market share from the middle market traditional gyms.
However, the trend towards the Boutique Studio sector at the top end of the market is only now starting to gather steam and presents a new threat to the mid-market and high end portions of the traditional gym market, particularly in affluent urban locations.
Group Exercise Boom
Even within gyms, there has been long-term growth in gym class attendances. Fundamentally, exercise is just more fun when done with other people. High end gyms cottoned on to this a while back and started building specific areas within gyms to cater for some of their classes – yoga, boxing, spinning and so on. It was only a matter of time before numbers of class participants within gyms grew to a critical mass that justified the existence of purpose-built studios outside the gym that aim to deliver a superior group exercise experience.
Gyms by their nature are jacks of all trades – they aim to provide a wide variety of equipment, facilities and classes which fulfil the needs of a large enough number of people to justify their overheads. The problem with jacks of all trades is – you've guessed it – they tend to be masters of none. No matter how smart you are or how much money you throw at a problem, it's very tough to do everything well.
The Rise of the Boutique Studio
The basic idea of class studios has been around for quite some time. The trend was started, as one would expect, with studios that cost a modest amount to set up and run, such as yoga, boxing, pilates or barre studios.
However, it is only in recent years that other – more equipment-intensive – concepts have started to spring up in boutique studio form. Here in London, companies such as Barry's Bootcamp (a UK franchise operation of the US parent company), Boom Cycle and Psycle led the way early in the UK. Barry's just celebrated its fifth year of operation in the UK (bravo Anya, James and Sandy!). In the last three years, though, a variety of other brands have sprung up.
The number of new competitors – and the variety of their concepts – is giving gym establishment in the UK pause for thought and concern. There is a virtuous circle emerging in the boutique studio world. Perhaps counterintuitively, whilst we are of course competitors, boutique studio operators also feed off each others' success.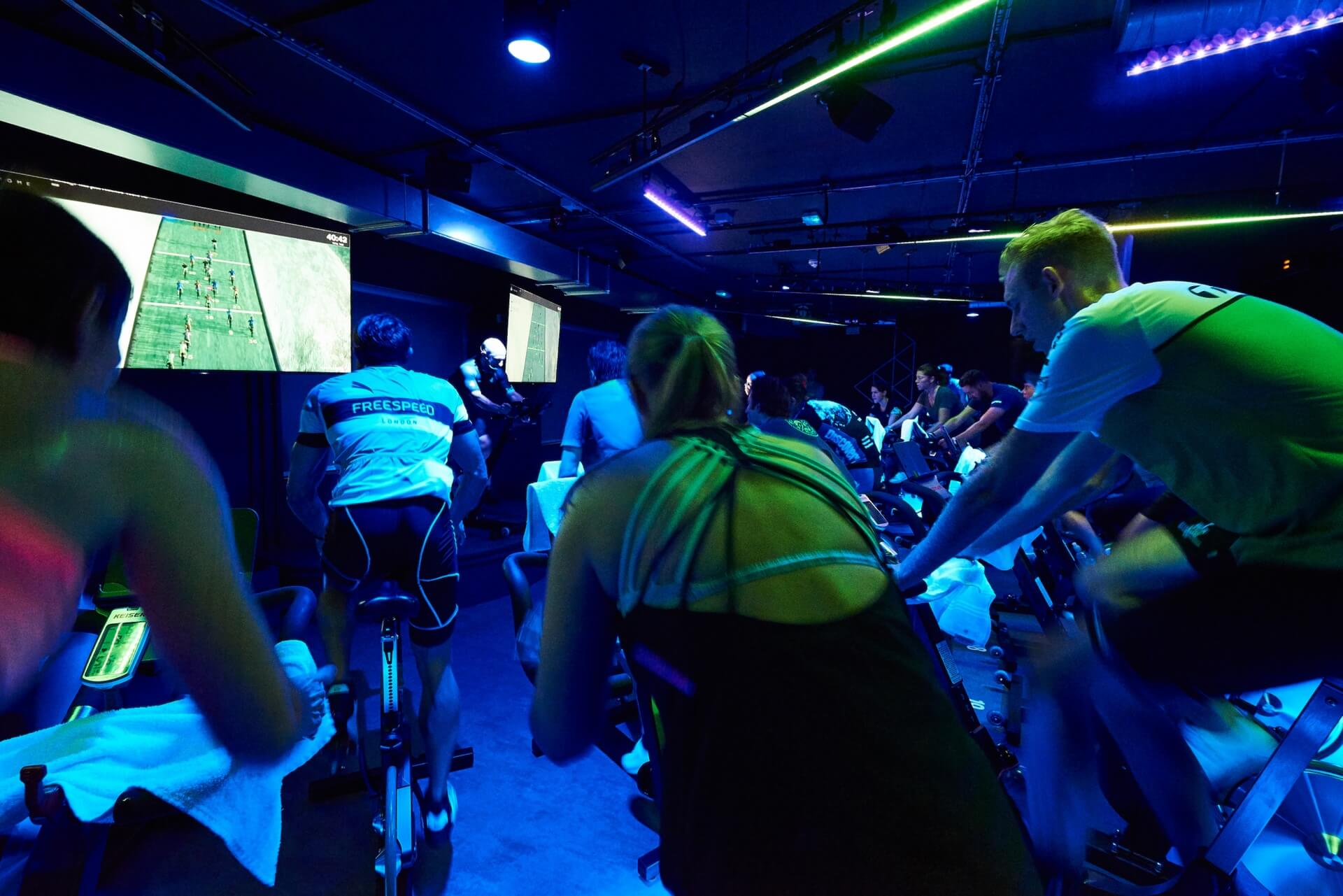 The Consumer Choice
We can simplify the consumer's choice into two categories (needless to say this is a gross over-simplification, but bear with me):
Option 1: The one-stop shop, full service gym
One membership that can fulfil all my health & fitness needs in one place. This keeps my life simple and I can keep an easy tab on spending.
Upsides: Ease. Simplicity. I know what I'm going to spend each month.
Downsides: Unlikely to provide the best of everything. One single location might not be convenient seven days a week. Unlikely to have flexible payment terms.
Option 2: A variety of services provided by a collection of operators
Consumers can these days recreate the offering of a full service gym through a series of services provided by specific operators. For example:
- Weights & cardio equipment: budget gym
- Personal training: PT-only studios. Matt Roberts is one example, but there are many
- Spinning & HIIT classes: boutique operators such as Digme Fitness
- Yoga, Pilates, barre classes: boutique operators such as Yoga Haven, Barrecore or Ten Pilates
My needs and interests might change day to day, week to week or month to month. This could be driven by changing work travel arrangements, my seasonal fitness activity (personally I love to ride my bike outdoors in summer, for example) or just how my mood takes me. I might require a different service on the weekends from during the week.
Consumers can aggregate the services a full service gym offers by going direct to a series of specialist operators. The advantage, of course, is that these operators are specialist – they will offer a far better experience than the generalist gym offering. Consumers will also then only pay for what they use, not also paying for the 90% of the gym they never set foot in and not paying each month regardless of whether they attend or not.
Upsides: Greater number of potential classes. Quality of experience. Payment flexibility. Location flexibility. Lower through-cycle cost.
Downsides: Cost variability month to month. Potentially complex 'discovery' process.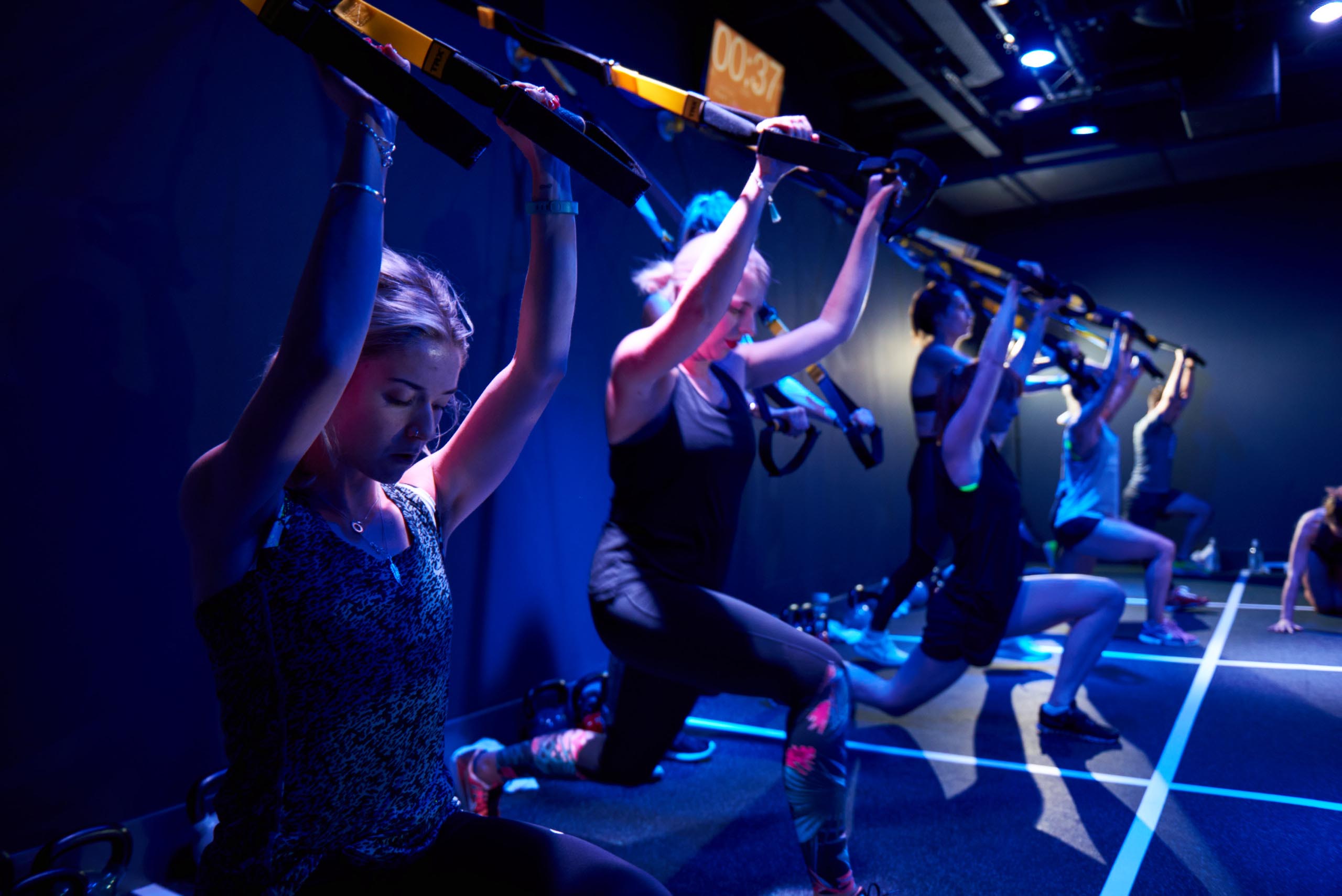 The Virtuous Circle of the Boutique Studio Ecosystem
What is not well understood – at least in the UK – is a natural outcome of the options above. Option 2 above is only really a viable choice for gym-goers if there is a sufficient density of boutique studios to allow the customer to recreate their full service gym experience with a series of smaller, specialist offerings.
In order for a David Lloyd gym member, for example, to be compelled to give up their annual membership, they need to feel that they can get everything they already get or more easily enough from the boutique ecosystem. Density of boutiques is important to success to deliver quality, variety and location optionality sufficient enough to compel the consumer to cast off the shackles of that expensive monthly membership they never use after the May Bank Holiday.
Boutiques: the best of friends
Through this lens, it is easy to understand why we are now starting to feel this earthquake in the gym market. Boutique studios are reaching a critical mass in London – the sector has strong momentum now and it will be a very difficult trend to halt. Yes, we are competitors, but we are also all in this together and our success is being driven by the presence of each other.
Ultimately we deliver a superior and more exciting customer experience at a lower per-visit cost to the consumer (yes, we do!) than full service gyms. We have sufficient numbers within London now to provide a rich and compelling alternative option to the traditional expensive monthly gym membership. If anything, the trend I expect to accelerate now that self-fulfilling momentum has been achieved.
What is also important to understand is that this trend is global. It started in the USA – in particular in New York City – but it continues at a rapid pace in that market. It is far from reaching saturation even there. Soul Cycle, Flywheel and Barry's Bootcamp continue to lead the way in the States and there remains a great deal of white space opportunity for them for the forseeable future.
The trend is established but still in its very early phases here in the UK and it really is still focussed on London. However, we expect this to start penetrating other affluent, urban markets around the UK in the near future. Other cities around the world will follow. We've got a long way to go before this market shake-up is done. We live in exciting times.