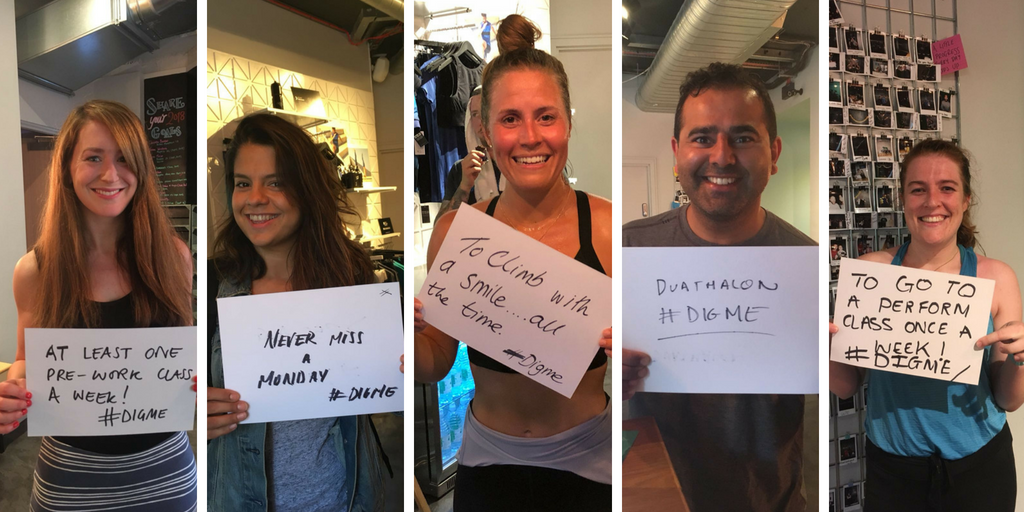 One of the many great things about Digme is our sense of inclusivity and community. We strive to help you achieve your goals, no matter how small or how big. Whether you want to simply make a small improvement to your life or they want to do something extraordinary, our instructors and studio teams are all about helping you on that journey. 
So we are turning this into a campaign. Simply called #DIGME, this is about people sharing their ambitions and celebrating their achievements. You are far more likely to achieve your goal if you write it down and make yourself accountable!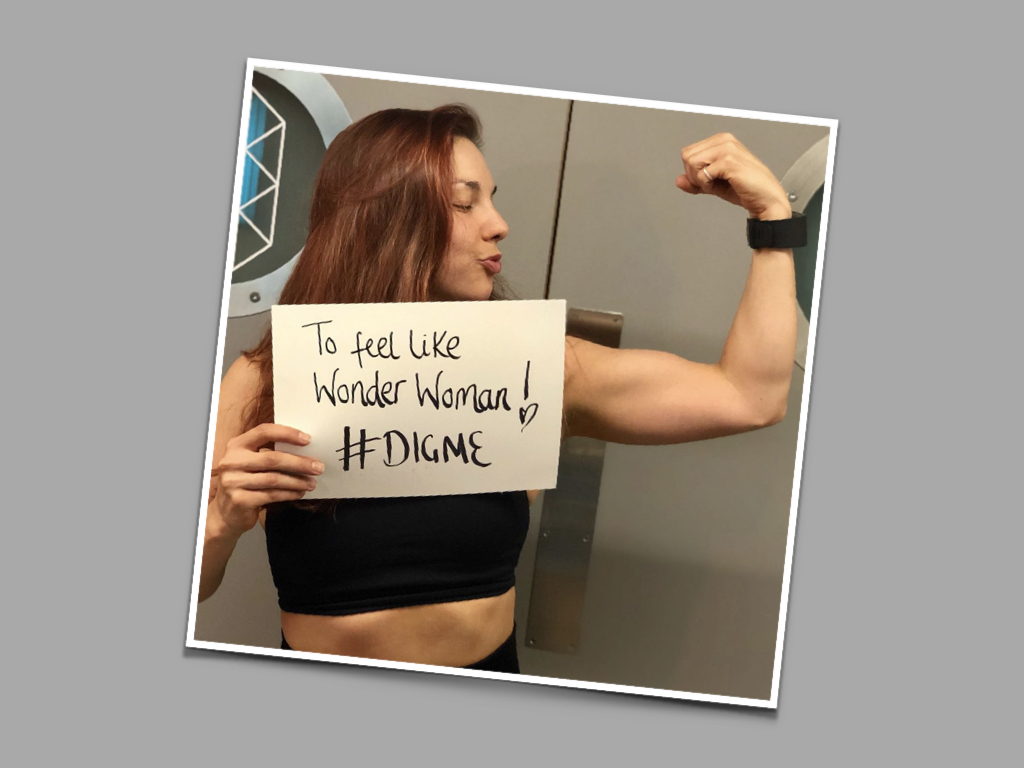 What do you need to do?
Write your goal down, take a photo and share it on Instagram, Facebook or Twitter. It doesn't matter how big or how small your goal seems. It might be just to enjoy exercising again, or it might be to run a marathon. They all count.
Make sure you use #Digme so we can see your posts, and each week we'll pick out our favourite. The winner will receive five free credits and two tickets to the launch party of our new studio in Rathbone Square. It's going to be an awesome night!
So let's get after it and get sharing! Good luck.