On Digme Beach at the start of the Ironman World Championships in Hawai'i, you will frequently hear the commentators congratulating competitors on making it to the start line. At first blush, this is an odd statement: celebrating before you've started. But as every qualifier for the Ironman World Championships knows, the Road to Kona (as it is known) is a long and arduous one. The race itself is very much the final piece in an extremely tough puzzle.
Everyone's Road to Kona is different. All Ironman competitors face their own personal challenges. I'm not even at the end of my Ironman journey for 2016 yet, but I can tell you already this has been my most challenging Ironman preparation to date.
First, you've got to qualify at one of the qualifying Ironman races around the world where there are highly sought-after slots for the very fastest amateur athletes. This isn't a given for anyone anymore – the standard is phenomenally high. I was lucky enough to qualify in October last year but this was my second attempt in 2015 after a puncture at Ironman Canada ended my chances on a cold and stormy day. It really isn't about just being fit – there are so many other factors which can determine success.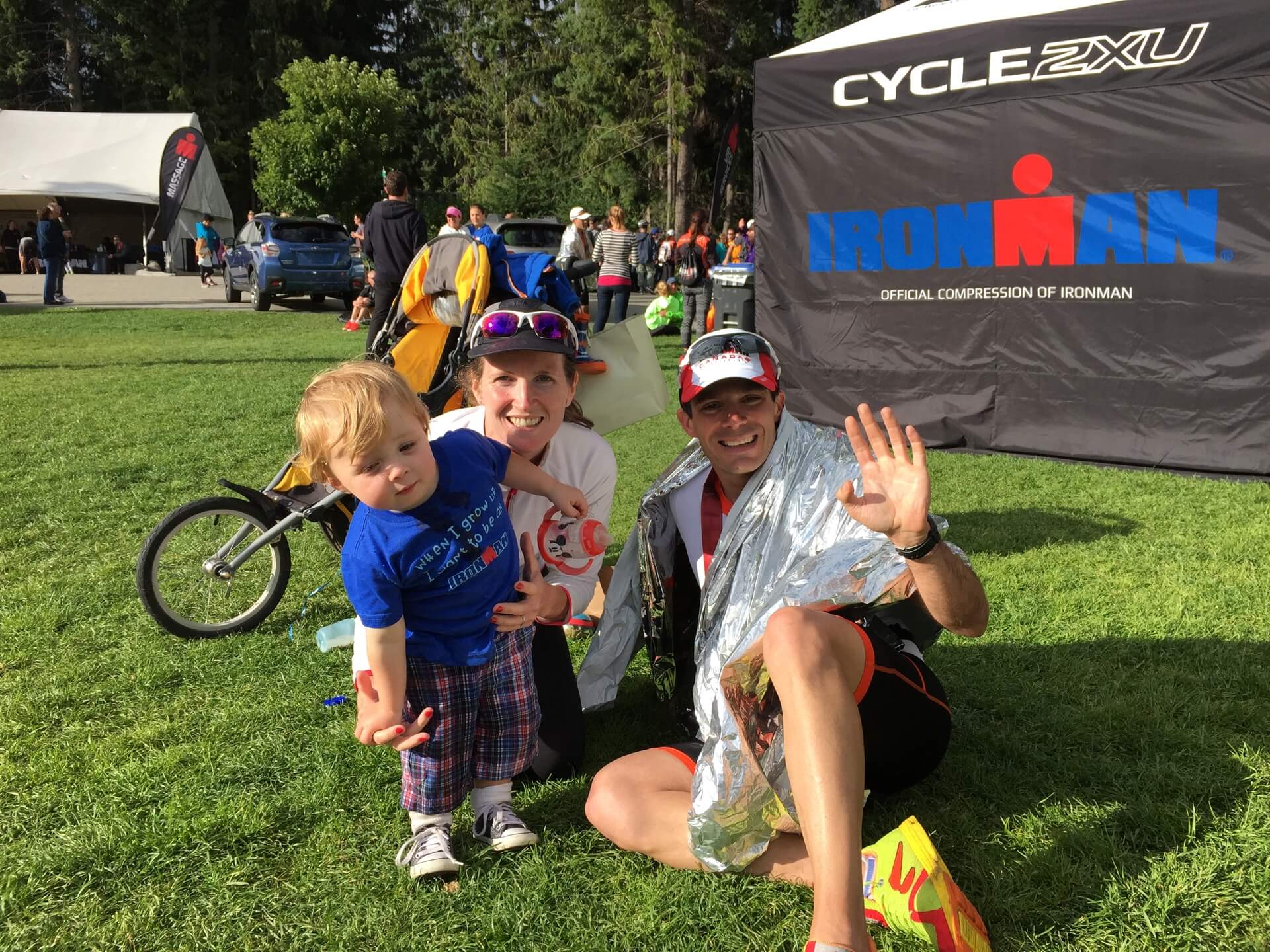 Once qualified, then there is the small matter of getting yourself prepared for the biggest race in Ironman triathlon.
In June 2016, my wife gave birth to our second son, Benedict. A brief 15 days later, we opened the doors to our first indoor cycling studio in Richmond. Anyone who has had a baby knows how exhausting the first few months can be. Layer on top of that a brand new business and you can see how almost overnight my available time for training evaporated.
Juggling being a CEO, a newly minted father-of-two and training for Kona puts stress on every aspect of your life. Even if you can find the time to train, finding the mind-space to focus on a workout is another challenge.
Alan, my coach, is a detail guy – he gives me every workout through Trainingpeaks and each one is thoroughly thought through. I love that about his coaching style as it's fantastic to know exactly what to do (and not to do!) each time you train. However, I've been stretched so thin with family and work commitments that, over the last few weeks, I've got to my workouts and barely had time to think about what I am doing. More than anything else over the last two months, this has been my challenge: at times I've simply been too physically tired, busy or mentally exhausted to focus.
Exercise is my release, my opportunity to zone out and put my mind into neutral for a few precious minutes (ask my wife and she'll tell you how difficult I find it to switch off!). Structured workouts add their own stress – sometimes you need to *just* run.
Digme is incredibly busy and being a father of two is hectic, but we are hitting our straps in our life rhythm now (and Ben has started sleeping through the night – thank goodness!). It always takes time to adjust to major change, whether it is a house move, a new job or a big personal life shift. My adjustment couldn't have come soon enough as far as Kona is concerned. It's a big race – the biggest in Ironman – and you never want to toe the line less than prepared.
My family and I have still got a big eight weeks of preparation ahead of us. We're feeling excited, motivated and focussed for the multiple challenges ahead. With able assistance from the tireless and patient Alan, and a lot of support from my family, I'm confident we can do ourselves proud on the Big Island in October.