28 NOVEMBER 2017
Kevin & Darren's 24-hour spin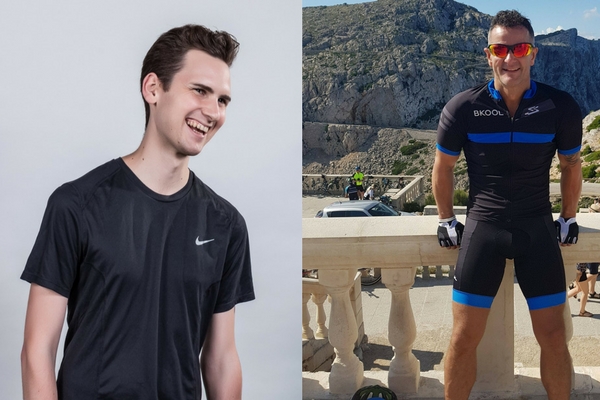 Our superstar instructor Kevin Mercer and Keiser's European Master Trainer Darren love a challenge. So when we said we were going to run a 24-hour relay spin event to set a new Guinness World Record, where people only have to ride for an hour to take part, they inevitably put themselves forward for the whole thing. The crazy fools!
The pair will start pedalling when the whole event kicks off at 5.30pm on Friday 15th December and, apart from the odd break, will stop at the same time the following day. They'll even be teaching certain slots - Kevin at 7.30pm and 4.30am and Darren at 8.30pm and 3.30am. Full timetable HERE.
The aim of the event is to raise awareness of and funds for our fantastic Charity Partner, Dallaglio RugbyWorks, who do some incredible work with underprivileged teenagers and young adults.
We'd be hugely grateful for any support you can give to Kevin and Darren in their quest to spin for 24 hours. Click HERE for their donation page. And if you want to ride for one hour or more, click HERE for more details on how to get involved.
Thank you!