1 MARCH 2017
Meet the Instructors: Chloe P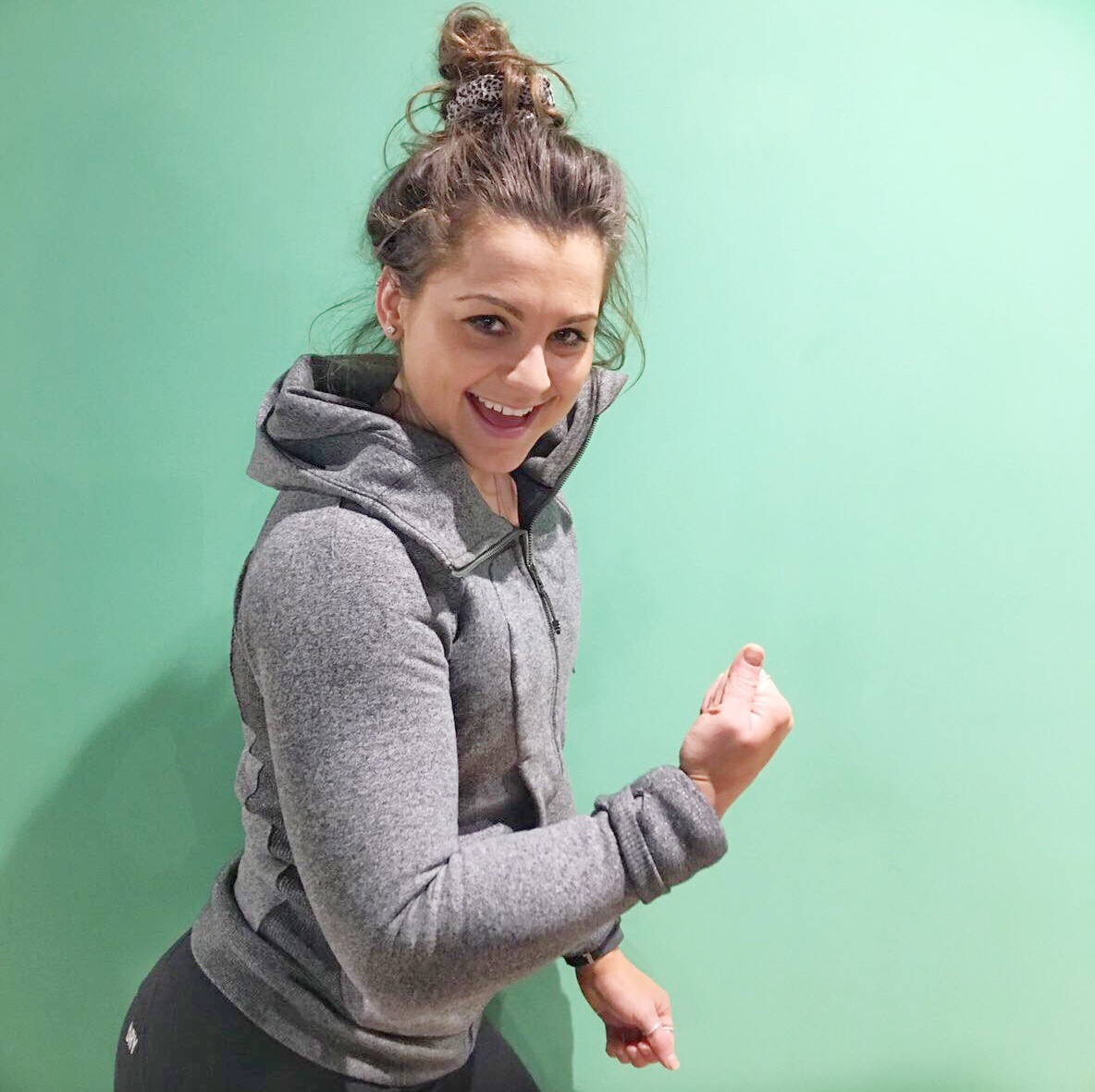 Oxford's HIIT instructor Chloe is the next in our Meet the Instructors blog series. She's passionate about weight training and is currently in training to compete in bodybuilding events later this year. Read on to find out more…
I started horse riding at just two years old and ever since I've been really sporty. I competed at a high level in horse riding and was in all the sports teams at school. I represented the county at hockey and athletics – I absolutely loved running and hurdling.
I studied sports science at Nottingham Trent University. I learned so much about the human body and I particularly enjoyed the nutrition elements of the degree and anything practical in the labs. My dissertation was on the effects of beetroot supplementation in elite athletes – such an interesting study with so much reading.
At university I continued to play in sports teams, making the first team at hockey and captaining the second XI in my second year. I always enjoyed the strength and conditioning we did at uni, and this is when my love for weight training began.
After I left, I soon realised that working in an office was not for me. I knew I had a huge passion for fitness and being active, so I saved up for a personal training course and qualified in March 2016 with Premier Training.
I set up my own personal training business and it picked up very quickly. It was around that time that I also decided to start competing in fitness. My first UKBFF (UK Bodybuilding and Fitness Federation) competition was last September, where I took third place and got an invitation to the British Finals in Nottingham.
I couldn't believe it as it was my first time ever stepping up on stage. As I imagined, the line-up at the British Finals was super strong, but out of 20 girls I finished top 10 (second call out) which made me so happy. I was up against women who had heaps of experience and years of training under their belts, but still managed to do well.
Currently I'm in prep for this year's competitions. I've changed coaches and I'm hoping for an even better result this time. I love training and it will always be a massive part of my life – in fact I can't imagine life without it.
Having my own PT business and working at Digme is perfection. I have my own facility at home where I train my clients. It's a barn on our farm and I have lots of functional equipment – no machines. I call it Fitness on the Farm. It really goes to show that you don't need a gym in order to get fit and strong. That's why I admire The Body Coach so much as he really demonstrates how effective bodyweight exercises are.
I've been at Digme since day one and I'm loving every single minute. I have the best of both worlds with my role as assistant manager and being a HIIT instructor. Our HIIT programme is the coolest concept and such an effective way to train. It's so challenging and addictive. A few of my clients come to my HIIT classes at Digme every week without fail. I'm also proud that I was the first instructor after its creator, Dan Little, to lead it.
I'm a total coffee addict and have made sure Digme Oxford is fuelled by americanos and double espressos!
When I'm not in the gym – instructing or training – I still ride horses and will do a few competitions this year. Right now though my life is geared around competing in fitness and expanding my business.
My fitness inspiration all through my childhood was Jessica Ennis. I always admired her athletic physique and six pack, and loved how powerful she was yet still remained so feminine. Strong not skinny!