Ciarán -

I love my Thursday mornings at Bank. The 7.45am Rhythm class was one of my very first classes when I started my journey at our Bank studio, and it always brings a special energy; it feels like the beginning of the weekend! This morning, however, is extra special, as I welcome back Julie to the class after some time off. I wanted to write this blog with Julie as she is a very special member of our Digme family and, more importantly, she has become a good friend. She was someone I instantly clicked with when we met over three years ago and, before we knew it, we had surrounded ourselves with a very special community of friends. After this morning's class, Julie and I went out to grab a spot of brekkie for a good catch up and chats. Before I talk about Julie later, I'll let her introduce herself and tell you about her Digme journey so far…….over to you Jules! (As we sip our coffee and get stuck into our brekkie at the Ned - which is a super spot if you ever fancy a treat after a class in the City!).

Julie's story -

What drew you to Digme?

I wanted to return to spin as my previous club had closed. I was searching for a class that fitted in with work commitments and I found the Digme Ride class that started at 6.30am in Moorgate and they had a new joiner incentive. Also, there was an incentive for double Hunas for early classes and a girl loves to collect Hunas!

Do you remember your first class at Digme?

Yes, it was with the amazing Richard Burton who I recall was so lovely for me as a newbie. He took the time to explain the Ride Concept and what to expect and off we went. As it was a very early class, the Riders were really experienced and when my stats came up at the end, I was always last, but Richard was so encouraging, calling out how much I had improved each time I went.

Do you remember the first time we met?

After lockdown, I wanted to get back into a live class. As soon as Digme sent out the timetable, I saw a class that started at 7am in Bank and it was a Rhythm class ( I had previously only ridden Ride or Beat classes at Moorgate). So I went to Rhythm wondering what the difference was. I soon found out that I did not need to worry, I came off the bike at Ciaran's class sideways! The music was great and Ciaran's encouragement and engagement in the class connected immediately with me. I think I went to 3 classes before Ciaran and I began chatting afterwards and he suggested that I tried a Super Saturday class in Covent Garden as he believed I would love it.

What's a stand out moment for you in studio?

Oh, I have so many to choose from, definitely on a Saturday, it would have to be a toss-up between Pride 2022 which was electric and our leader of 'The Mean Girls of Spin's' Stag Ride which was so much fun and a really special day for all there.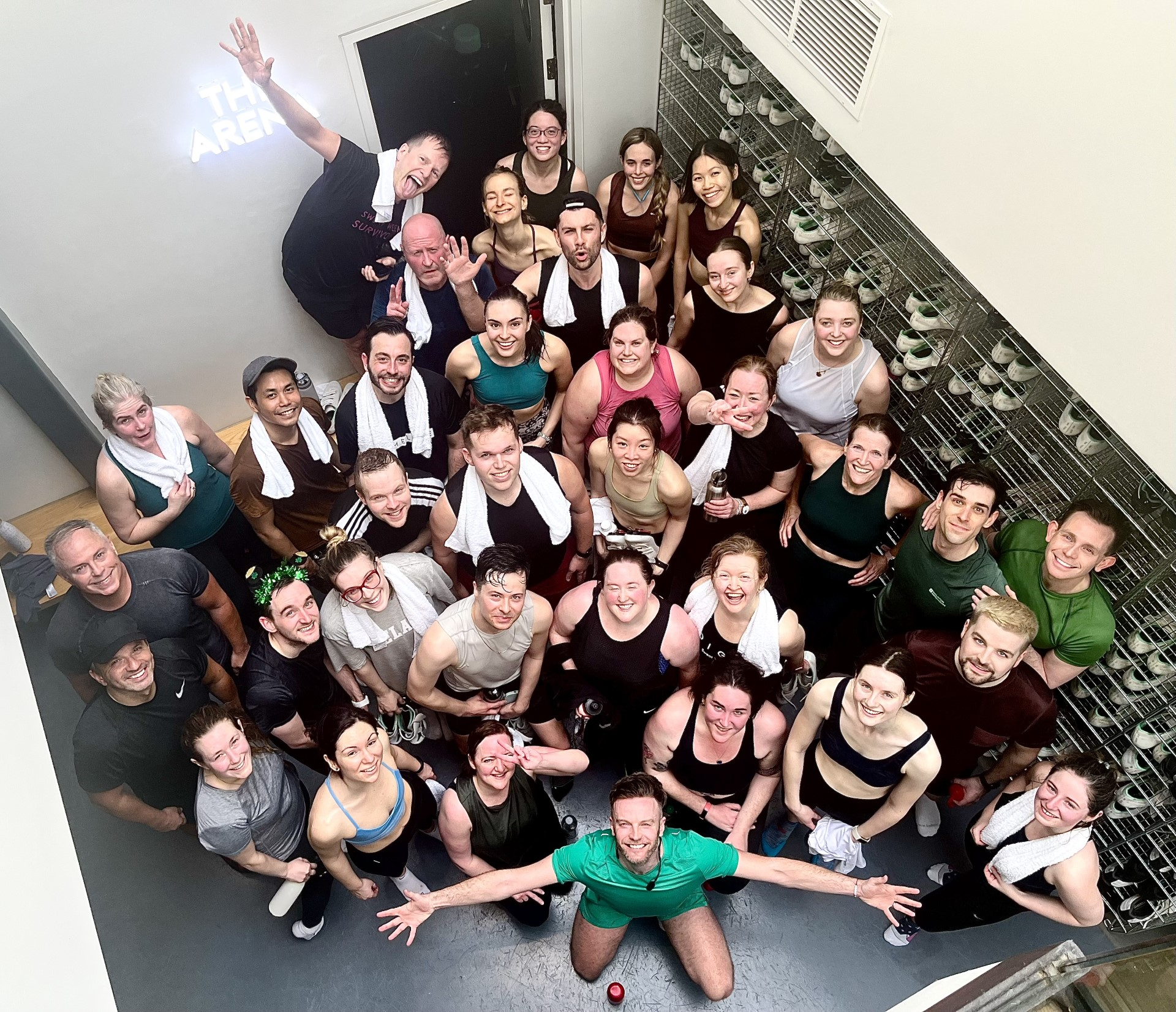 What's your favourite track to turn up in a playlist?

The great thing is that Ciaran has SUCH good taste in Music and I have to say any playlist is brilliant but I would recommend a look at the St Patrick's Day playlist. I love the Indian Summer Track – very emotional and Coldplay Sky full of stars. However, U2 Where the Streets Have No Name makes me cry every time.

What does your relationship with spin mean to you?

Wow, big question there, Ciaran. Spin is my time for me, the place where I restore my mental batteries, where I repair my psychological armour and just focus on nothing but the class for 45 minutes. The venue, the team behind the desk and of course the instructors set the scene and support the atmosphere for all of the riders.

It's also a great place to connect with people I may never meet anywhere else. I love the community, the sense of joy and the encouragement of all of the riders no matter where you are in your fitness journey. If spin is a Cult, then definitely, I am a fully committed signed up member!

Can you tell us about your recent health scare?

In February I had a routine Mammogram as I fit into the NHS screening criteria. Two weeks after the scan I received a letter asking me to go for more tests, somehow, I don't know how, I just knew it was something bad. I attended the clinic on the day and I had biopsy of the area and very quickly – less than a fortnight I found out that I had Stage 2 Invasive Lobular Breast Cancer – which is the second most common type. It is also difficult to feel as it is deep in the breast, so hard to feel.

After that, I quickly had a lot of tests and then I was scheduled for surgery just after Easter. Following that surgery, it took 3 to 4 weeks to recover and during that time we found out that not all of my tumour was removed in the first surgery and I needed further, larger surgery. I had this in May and I heard yesterday that it was successful. I am now fully tumour free and I will be moving on to the prevention treatment in the next few months.

How did it affect your relationship with exercise? How did you cope?

Spin is my place where I replenish my physical and mental resilience and I really needed this during the 2 months of tests and results. For some reason all of my tests were scheduled for a Wednesday. This meant I could attend Ciaran's Wednesday morning class in Covent Garden at 0730. There are a lot of the Super Saturday Crew who ride on a Wednesday morning. Just getting into the class and the fabulous catch up afterwards particularly with Mark Bower and Ciaran just fuelled my ability to cope.

Do you have any advice to our community & anyone else reading this?
Firstly, if you are offered any health screening for anything preventative, please take it. I had NO symptoms at all, I didn't have a detectable or palpable lump and neither did I feel unwell. Secondly, support our wonderful NHS in any way you can. I have had the BEST treatment with the most wonderful people. Lastly, Live, Laugh, Love & Spin – it will get you through the worst and the best of times."

Ciarán -

I remember Julie popping into a Thursday morning class at our Bank studio and instantly feeling her connection in the class and space. We got chatting and I mentioned our Covent Garden studio and our infamous 'Super Saturday' classes. I didn't need to explain much more – Julie heard the word SUPER, and she was booked!

The Rhythm concept doesn't look at the stats, speeds, or timings on the bike. It's not a race. For me and so many others a rhythm class is about a feeling that is led by the rhythm in the music. It's a safe and fun environment that allows your body and mind to explore those energy levels and the feelings that come with that. There was always a special energy around the Saturday morning classes; they were very community driven, a family vibe, and of course: The Weekend! So, Louise and I nicknamed the 10am and 11am classes 'Super Saturday'.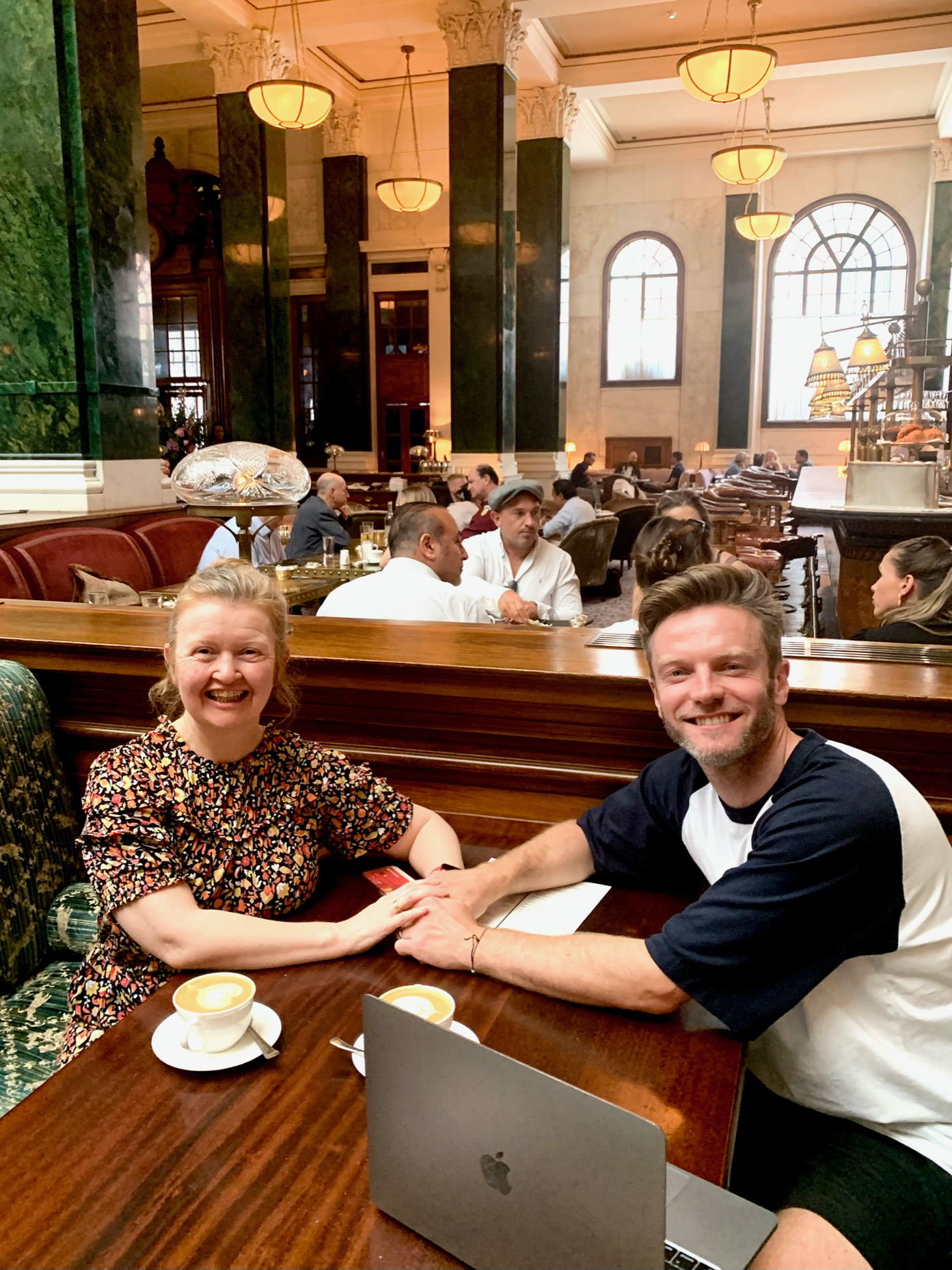 Julie became one of the Super Saturday Digme crew when we first came out of lockdown, which felt like we were starting from scratch, and she was a vital part of bringing that family fun feel back into the studio, and it's grown into the wonderful crew we now have, week in week out.

We have the best community and I know so many of us can say have made some lovely lifelong friends from it. I must give Julie such a big shout out for being our ultimate cheer leader and always shouting out from the rooftops about all our classes and team. She's the best! I do recall one super Saturday when the uncertainty of, yet another lockdown was upon us, and studios were quiet again. It was just me, Julie, her other half Paul, and another rider, Matty. The four of us had a brilliant class and had a bottle of bubbles afterwards, right before we closed our doors and locked-down for the third time.

I know I speak on behalf of the entire team at Digme when I say it's always the best start to your day or class when you see Jules come in with her big smile and infectious Scottish energy. From instructors to FOH and HQ members, Julie is the reason we all love what we do.

I asked some of the team and members who know Julie well if they had a little message for our girl –

"It's been a difficult time for Julie, and I'm thrilled that she has recovered and is returning to class. She has such a positive influence on everyone she talks to and when we heard the news of the diagnosis it was a shock, but I really believed her positive outlook on life would play its part in getting her through this difficult period in her life. I can't wait to welcome her back to our super Saturday spin community. It hasn't been the same without the pocket rocket willing us all on from her shadowy bike at the back. Welcome back Jules."
- The Bower

"Oh Cancer…….You picked a fight with the wrong lady there!
Jules is a force of nature, wrapped in a cloak of love and light - you never stood a chance!"
- Kelly
"Julie where do I start. She's the member you want to be in your class, she's the most supportive in the studio and out! Never not a smile on that woman's face, she is kind and caring and giving to everyone she sets her eyes on. She makes everyone laugh, I think if you don't have a Julie in your life you need to find one ,bit not our Julie because she's ours.
Cheers to you Julie, we love you."
- Hattie
"Julie is such an inspiration! Her show of strength, her all time positive attitude. And her sense of humour is to be admired. I am blessed to have met her on that Digme Live event and now to count her as a friend."
- Anael
"This lady has had to put up with me for 30 years as of 2024, she deserves a medal for that alone. She's a great woman, wife and mum and we in clan Greenwood are so very proud of all she does and is.xx"
- The Hubbie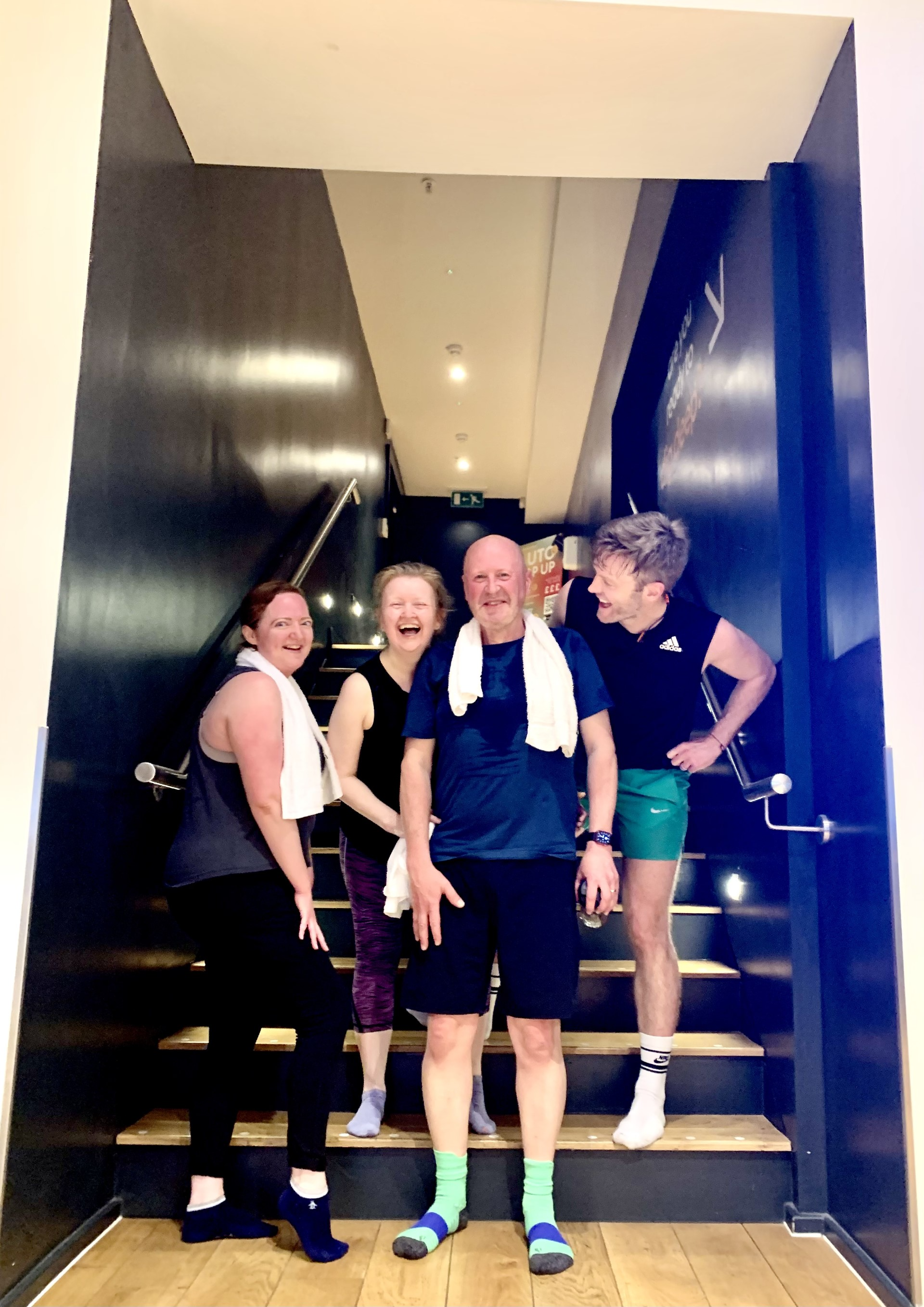 With brekkie finished and two delicious cappuccinos later (they are definitely making a comeback) we both headed off for the rest of our days. I was heading to our Covent Garden studio for a meeting about Digme 7th birthday plans - Race the Sun. Julie was heading over to her cool office off Brick Lane, oh I should mention if you are in need of an osteopath, Julie is your lady. Lots of our team and now some members regularly have treatments with Julie, I've attached Julie's website here – https://www.eastlondonosteopath.com/blog
I'd like to thank Julie for meeting with me today and sharing her story. We are so proud of your strength and incredible bravery, we love you very much Jules.
Tomorrow, Wednesday 21st June in Richmond we are doing "Race The Sun". An all-day charity event in aid of Mind Charity & Cancer Research UK. There are classes, cycling round Richmond Park, runs, walks, picnics, raffles & bubbles from 4.44am (Sunrise) until 21.21pm (Sunset).
All the information on how you can get involved:
Donate to our Just Giving here: