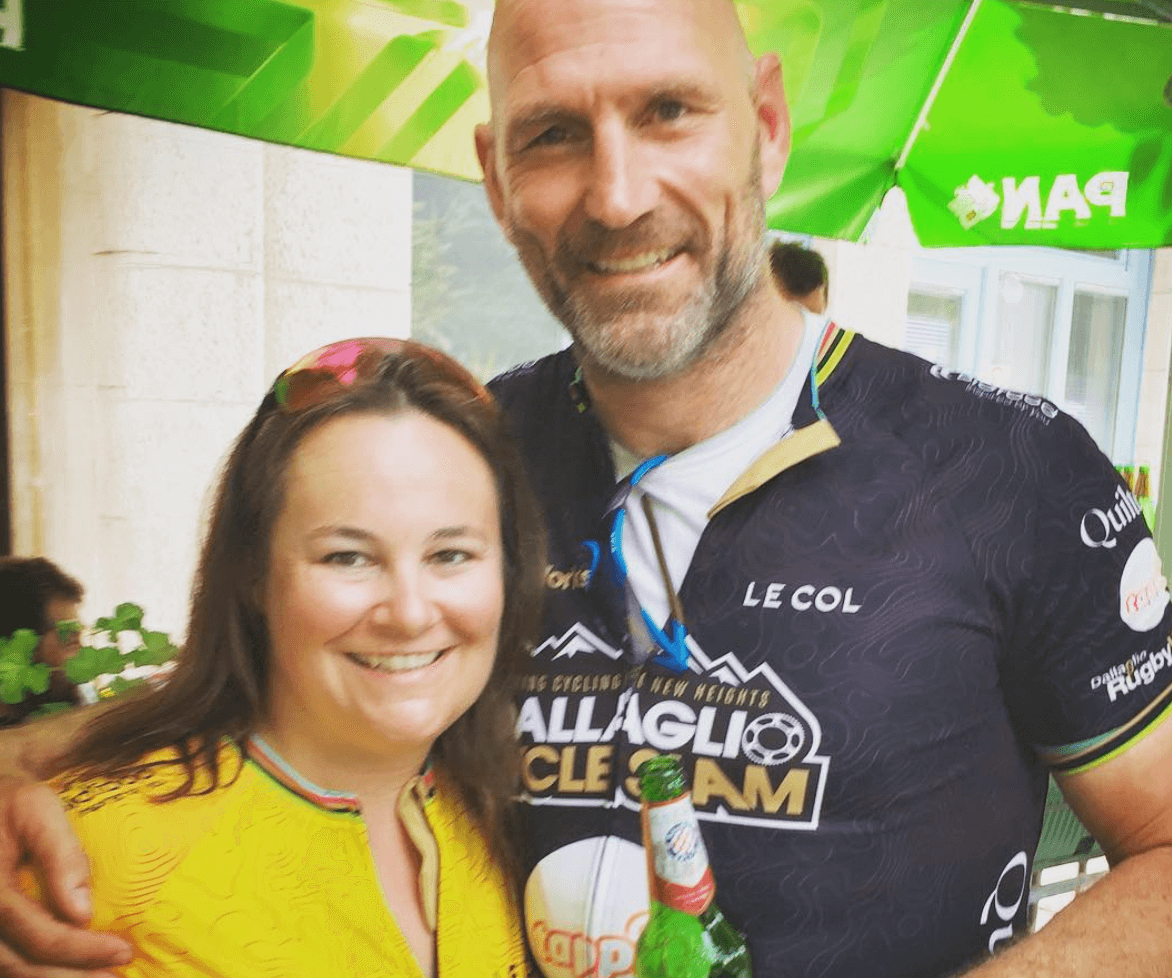 A few months ago, Paula Robertson, Operations Director for our Charity Partner, Dallaglio RugbyWorks, told us how nervous she was about tackling the three-week Dallaglio Cycle Slam, a 1,800km charity ride from the French Alps to Croatia.
Not only did she complete it, she and the team raised more than £1million – an amazing sum which will have a huge impact on the lives of young people in the UK. She recently told us how it went…
The Highlights
The event was incredible overall with a huge number of highlights. Finishing and loving the first day was great and, although it wasn't a tough day, it certainly allayed some of the pre-event fears I'd had about not being able to do it.
There were a handful of days where actually getting to the finish was a highlight! Finishing one day on Stage Two after 12 and a half hours on the road with nine hours in the saddle covering 150km, with 3000m of steep tough climbing felt like a real triumph. It was also the day when the team spirit really kicked in and having incredible and motivating people around me got me through.
I also drafted and overtook Austin Healey (very briefly) on this day which was great! On the final day there was a moment where all the core riders waited together in a small bar on the outskirts of Split so the rest of the riders could cross the finish line and welcome us in. This was actually more emotional and more of a high than the actual finish. To have the 28 of us who had gone through so many emotions together over the three weeks just taking it all in, having a few beers and singing, was a moment I won't quickly forget.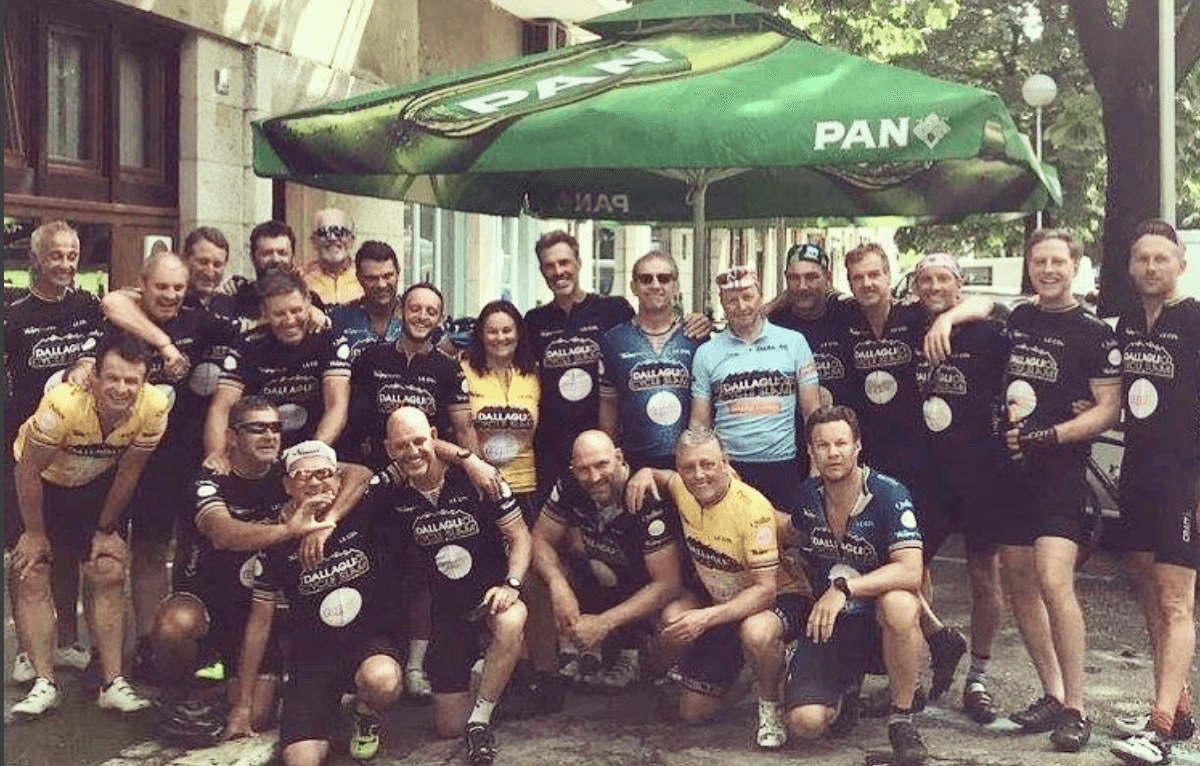 The Tough Bits
I wrote before the event about getting the fear while cycling, and my worry that it would hamper the event for me.
After a puncture early on day three meant I started a long climb already way behind my team, I had a brief period of panic about how I'd never catch up and I'd be by myself all day, plus lots of other irrational thoughts.
We were tackling the Col du Lein which has breath-taking views looking down into two valleys. It was stunning whichever way you looked! I realised how lucky I was to be there completely alone to really take in the experience, that I'd trained hard and it was my Slam, so I didn't need to think about where anyone else was or what anyone else was doing. I'd get there when I got there.
Thinking like this got me through most of the tough climbs and even the day of torrential rain where we could barely see the road. Our mouths were full of grit spraying off the road, and being so wet and cold added another challenge. It wasn't an enjoyable day but it was certainly an experience.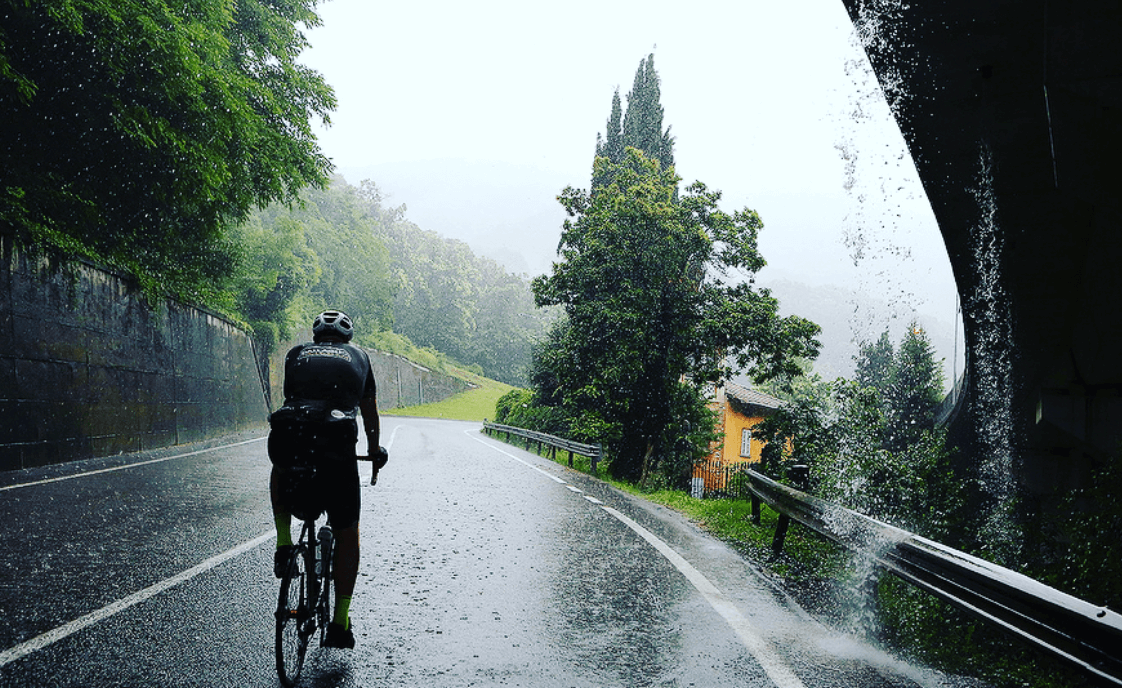 Crashes and Bruises
Strangely, my lowest point was not on the bike but the second rest day at the end of two weeks of riding.
Stage One had been tipped as the hardest, but the weather conditions and a few of the climbs on Stage Two made it actually a really hard week. My team also had a smash on the fourth day of the stage, where three of us came off rather worse for wear. Luckily there were no serious injuries but a lot of scrapes, bumps and bruises.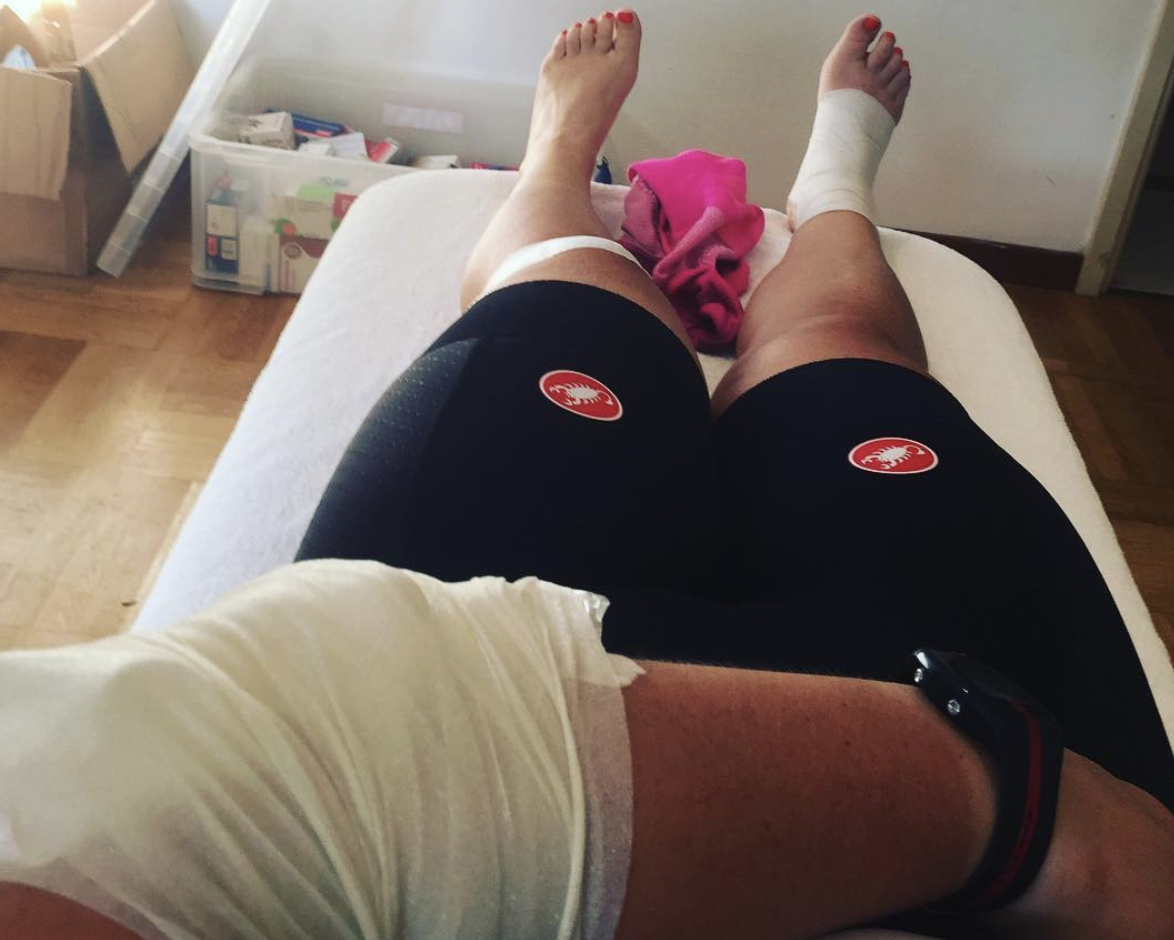 We all got back on our bikes for the final day of the stage with the help of a lot of adrenalin, but the next day I woke up absolutely mentally and physically broken. I think the culmination of two weeks of riding plus the injuries was taking its toll. Every part of me ached, I felt absolutely exhausted and the thought of getting out of bed was almost too much let alone getting back on a bike the next day!
As always the team gets you through, and after a great core rider lunch and some more sleep, it seemed like less of a challenge mentally even though everything still hurt.
Progress
Since I started cycling everyone has told me, "it never gets easier you just get faster" and I think this year I noticed that. I'd thought I would find it easier as I was far more experienced on the bike and had a lot of training under my belt, but actually it felt just as challenging as the other Slams – even though previously I only did a week.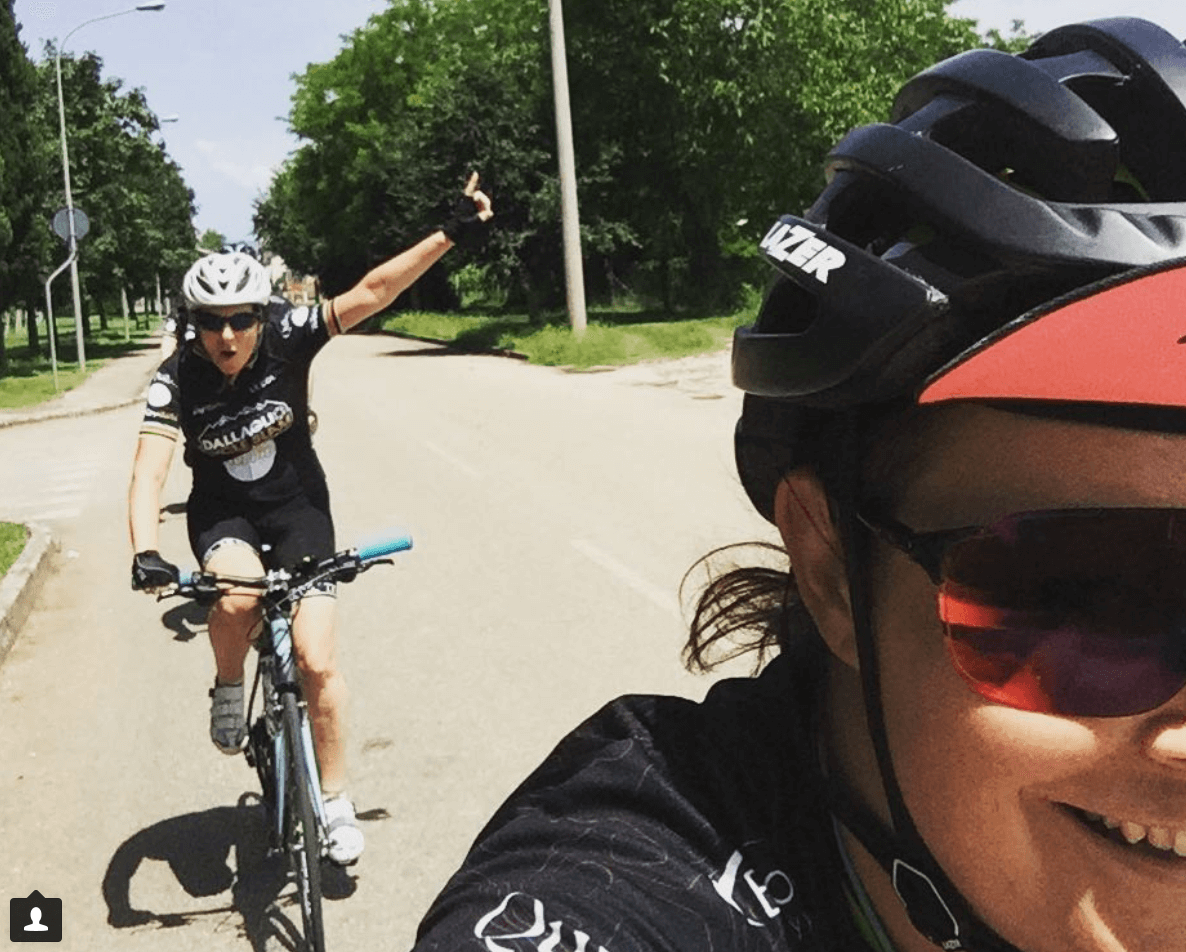 What I noticed though was I enjoyed it more. I suppose I was actually more confident, and having greater experience of using the bike efficiently and more understanding of using my heart rate to pace myself made a huge difference. There were of course still incredibly hard parts like the unexpected climb in Croatia which was only about 7km but ridiculously steep. Tackling it in 41 degrees just added to the challenge, but again, having a supportive team around me and my general stubbornness got me through.
Hitting the million pound mark
It feels a little bit surreal when you've been putting everything into training and fundraising for months, and then enter the event bubble and everything feels very normal. It's only when you come out the other side and see people's reactions and understand the way it's seen from the outside that you realise how incredible both completing the event and raising so much money is.
I'd been worried about my fundraising as I've done so many events in the last 15 years I thought I'd really struggle to hit my £15k target, but I smashed it and it meant so much to me when riding to know that all those people believed in me and wanted to me do well.
Hitting £1m is amazing. Having worked on developing RugbyWorks for the last seven years, I know first-hand the impact that amount of money can have on the lives of young people across the UK. It will enable us to deliver the programme in new areas and offer more support in the areas we're already in. Being part of making that happen with such an incredible group of riders feels really special.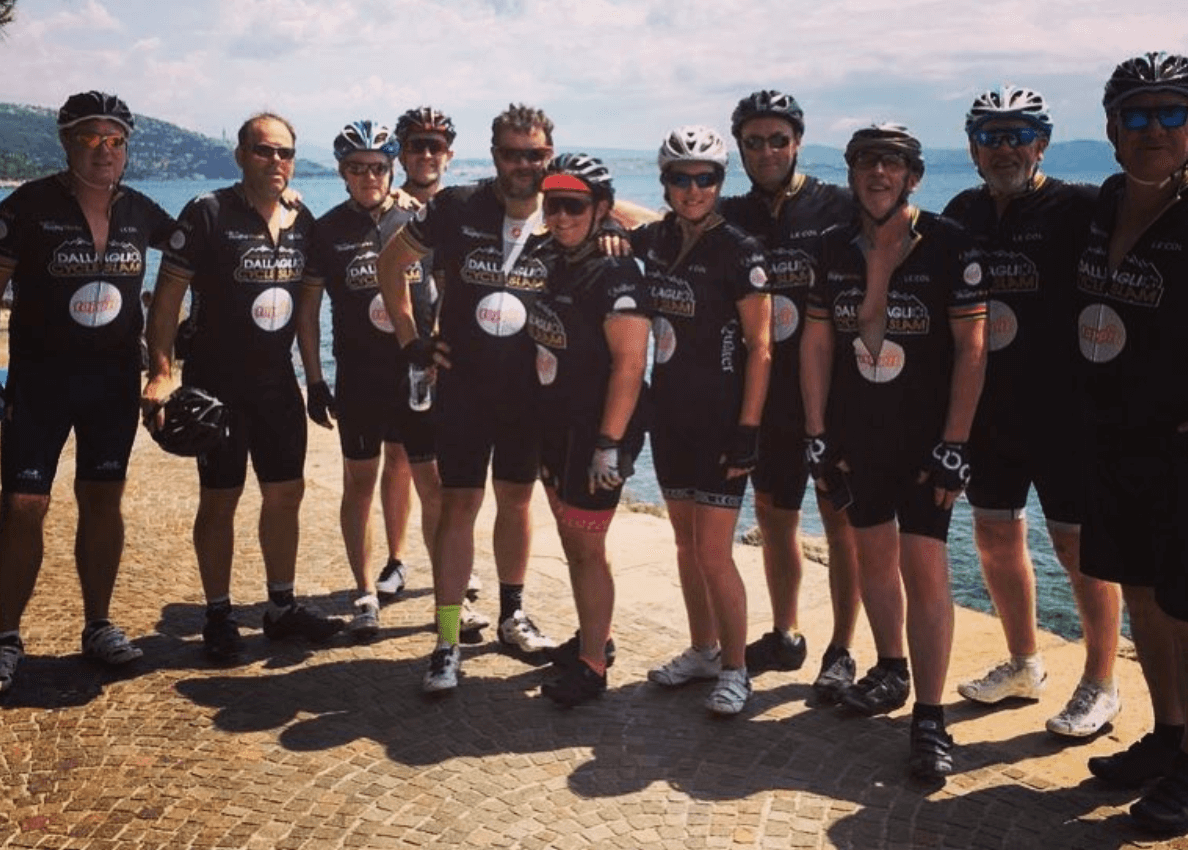 Digme's impact
Being able to train at Digme through the winter made a massive difference to my fitness levels. The fact that the sessions are so much fun and the instructors so passionate and supportive made getting out of bed on cold, dark mornings almost easy. Once the weather improved and I was able to get out on the road, combining long weekend rides with Digme sessions during the week created the perfect balance of endurance and high intensity.
Celebrating an incredible achievement
We had a great final night in Split celebrating the end of the event. The following day after all the riders left, the team and I spent a very relaxing day in Hvar before the long drive back to London. Spending three days with the team on the way back was actually a great way to wind down and start to ease back into reality.
Since being back I've had a few days off with family and friends and have even been back out on the bike. It's been great going for rides that don't feel like a huge challenge and just enjoying great company and the beautiful countryside in the amazing weather we've been having.
Cycle Slam 2020?
We're already planning for the next one! There are a couple of exciting draft routes being worked on and we'll be announcing details in October when we wrap this year's event, so watch this space!