"Some people didn't think I would make it past a week, which is quite motivating in itself."
There are countless Digme members who both inspire us and others on a daily basis, but one that has been inspiring us for the past 1000 days (yes 1000 days!) is John!
Since the 29th of October 2018, John has been taking on the challenge of completing 1000 workouts in 1000 days. Today marks his final day and we had to hear in his own words, exactly what it was like accomplishing this amazing milestone...
What inspired you to do the challenge?
I was pretty unfit when I started. I have found it hard to stick to doing regular exercise in the past. It's easy to say I'll exercise three times a week, then you start skipping days and saying you'll make them up later. The plan here was to stop that kind of thing, make the whole thing non-negotiable. I was going to just do 100 days (something I had nearly completed a few years ago), but that became too easy. I then contemplated exercising every day for one year, but when I was closing on 200 days, I realised I could continue to 1000 which would be the ultimate goal. Some people didn't think I would make it past a week, which is quite motivating in itself. It's my 35th birthday today and it's really odd to think that I was 32 when I started.
What has been a stand out moment for you?
There have been lots of memorable moments! The 100km Charity Ride in March was tough in the cold, and when you have to keep riding every day after it takes a long time to get over that kind of effort. Running in the hills in South Dorset was amazing and and made me realise how much I wanted to keep going even through the gale force winds which was making it near impossible to continue.
The lockdowns have been really hard. During the first lockdown, I did 135 days on a smart turbo trainer which was intense! I previously did a lot of classes at Flykick, which sadly closed down as a result of lockdown, so I am looking forward to getting back in front of a boxing bag at a Digme Combat HIIT class!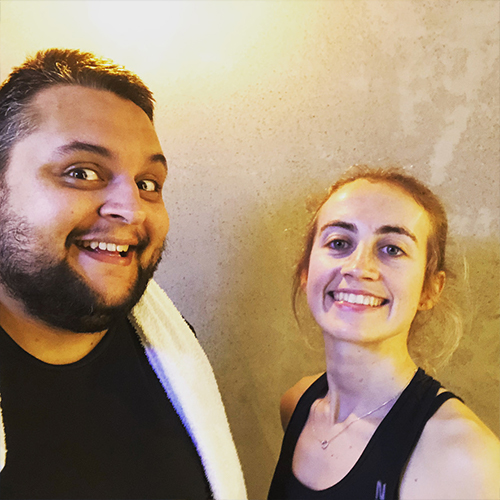 What has kept you motivated?
Lots of things! I'm one of those people who when they say they are going to do something, I am going to do that thing (barring extreme reasons). I think the adversity of lockdown has actually helped me push through in a way. Lots of people have been really great too, especially my partner Lucy, but also many trainers, FOH staff, friends and family.
What has been the hardest part?
There are two moments which really stick out in my mind. The first was when I was unwell, I spent all day in bed but then just about got to Moorgate for an evening class. The second was when I opted for Laura's Perform Plus class on Digme at Home - my muscles ached so much!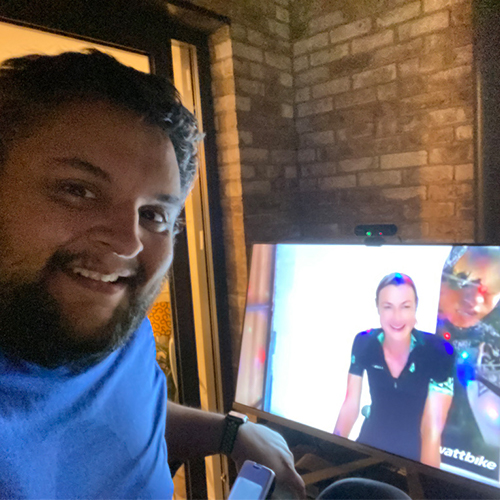 Will there be another challenge?
No, not like this one at least, I'd like to do a 70.3 but it's going to be a way off yet. My partner has been very patient throughout all of this - we met after I had already started and we were due to get married in Feb 2020, which has now been pushed back because of COVID. If it went ahead as planned, I would have done a workout on the wedding day too!
How will you celebrate?
Party (so long as the restrictions allow)! I'll be heading to Brewdog - lockdown gave me a new obsession with craft beer.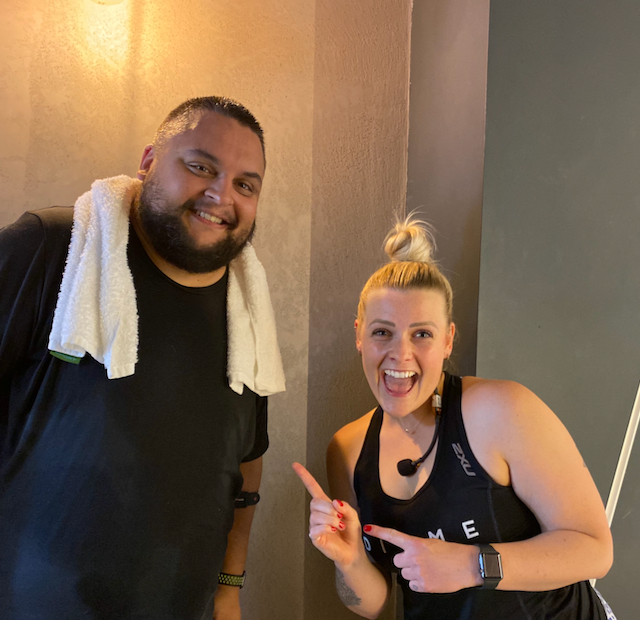 Congratulations John on your huge achievement from all of us at Digme. Your story has been so inspirational and uplifting for all of us. Here's to many more years of sharing amazing workout memories with you!